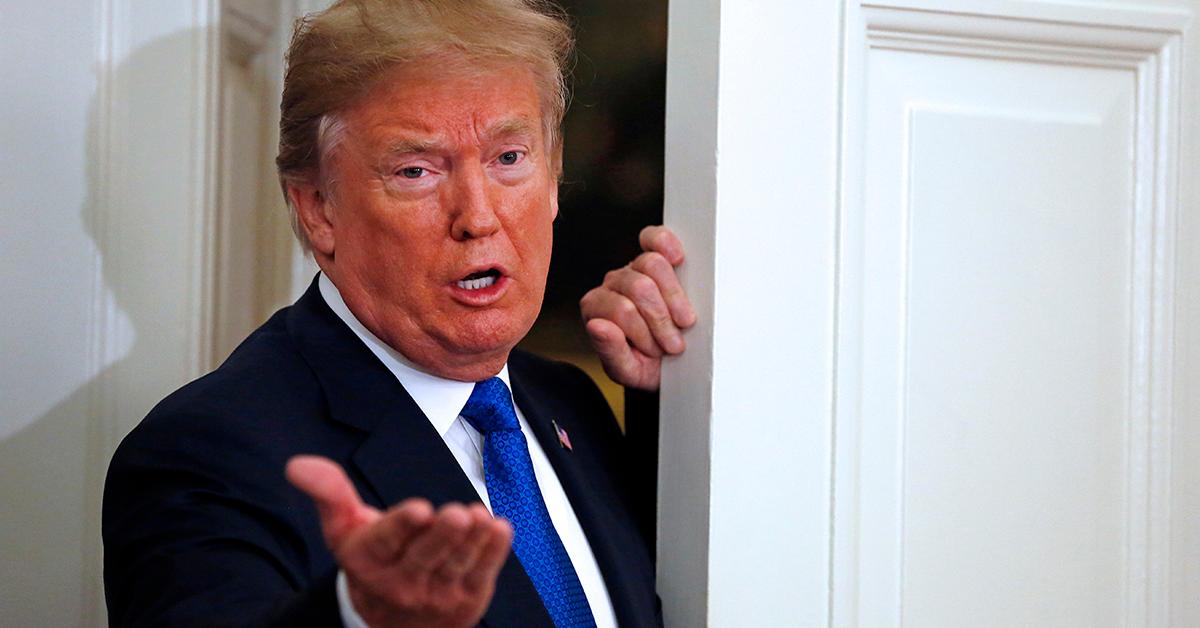 Border Patrol Agent's Death Prompts Trump To Renew Calls For Border Wall
By Mark Pygas
President Donald Trump has renewed calls for his proposed border wall on the Mexican border after a U.S. Border Patrol agent was killed and his partner injured while on patrol in southwest Texas on Sunday.
Agent Rogelio Martinez and his partner were "responding to activity" near Interstate 10 in Van Horn, Texas, when they were both seriously injured. The two were taken to hospital, where Martinez later died of his injuries. The unidentified agent is reportedly recovering.
A National Border Patrol Council (NBPC) official told KTSM that undocumented immigrants assaulted the two agents using rocks. "We strongly believe rocks were what was used," NBPC Vice President Art Del Cueto said.
The FBI has now taken over the investigation, with Jeanette Harper of the FBI's El Paso office telling Fox News that the officers weren't fired on, as initial reports had suggested.
Acting Secretary of Homeland Security Elaine Duke said in a statement:
"Earlier this morning, I was notified that Border Patrol Agent Rogelio Martinez died as a result of serious injuries suffered while on patrol in the Big Bend Sector of our southern border in Texas. Agent Martinez was responding to activity while on patrol with another agent, who was also seriously injured."
"We are fully supporting the ongoing investigation to determine the cause of this tragic event. On behalf of the quarter of a million frontline officers and agents of DHS, my thoughts and prayers go out to the family and friends of Agent Martinez and to the agent who is in serious condition."
President Donald Trump took to Twitter following the incident to renew calls for his proposed border wall with Mexico.
Senators are set to vote on a trillion-dollar spending bill in December, which will include the $1.6 billion for the wall. Current government funding runs out on December 8.
Though that will only fund a small portion of the wall, which is expected to cover 1,000 miles of the 1,900 mile border. President Trump says that natural obstacles will take care of the rest.
President Trump has put the cost of the wall at $10bn to $12bn, and said that Mexico will pick up the tab. After Mexico repeatedly refused to pay for the wall, President Trump threatened economic tariffs to cover the cost.
Senate Majority Leader Mitch McConnell believes the wall will cost more, between $12-15bn, while a study by the Washington Post but the cost closer to $25bn.
Ali Rhuzkan, a structural engineer, has said that the wall would need three times as much concrete as the Hoover Dam.