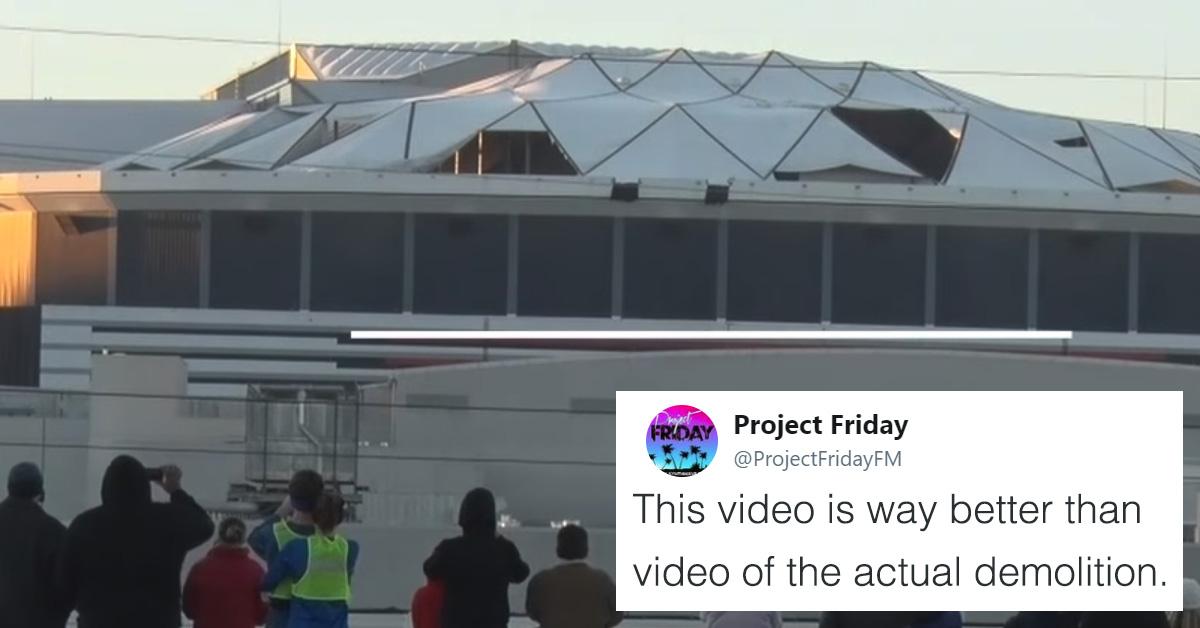 Weather Channel Fails At Broadcasting Destruction Of Georgia Dome, Because Of A Bus
By Mark Pygas
Yesterday, the city of Atlanta said goodbye to the Georgia Dome, which had hosted the 1996 Summer Olympics, two Super Bowls and hundreds of Atlanta Falcons home games. In a controlled implosion the stadium, which cost $214 million to build in 1992, was reduced to a heap of concrete by 4,800 pounds of explosives.
Needless to say, people were pretty excited to see such a big stadium be totally destroyed in a matter of seconds. Tons of people showed up to watch the famous stadium get imploded into nothingness. Cause who wouldn't want to? It's a once in a lifetime opportunity to see such a storied building get destroyed. It's also kind of bittersweet because it seems like stadiums these days really just don't stick around as long as places like Wrigley Field or Yankee Stadium (which is now gone but hey it stuck around quiet a long time!)
Those who couldn't make it to the early morning event flocked to social media to watch various live streams of the event, which may have been the smarter option cause you can watch it all unfold without inhaling a mountain of dust.
One was hosted by The Weather Channel, and after 40 minutes of waiting, viewers got a pretty spectacular view. We recommend turning the sound on for full effect because it's amazing.
Once people had gotten over the initial disappointment of a bus blocking their view at exactly the wrong moment, they had a good laugh on Twitter because there's always company in misery!
Even though the view was ruined on the live broadcast, there were plenty of replay angles. It definitely left a good story to remember though because you couldn't have written a better interruption. We'll never forget it.