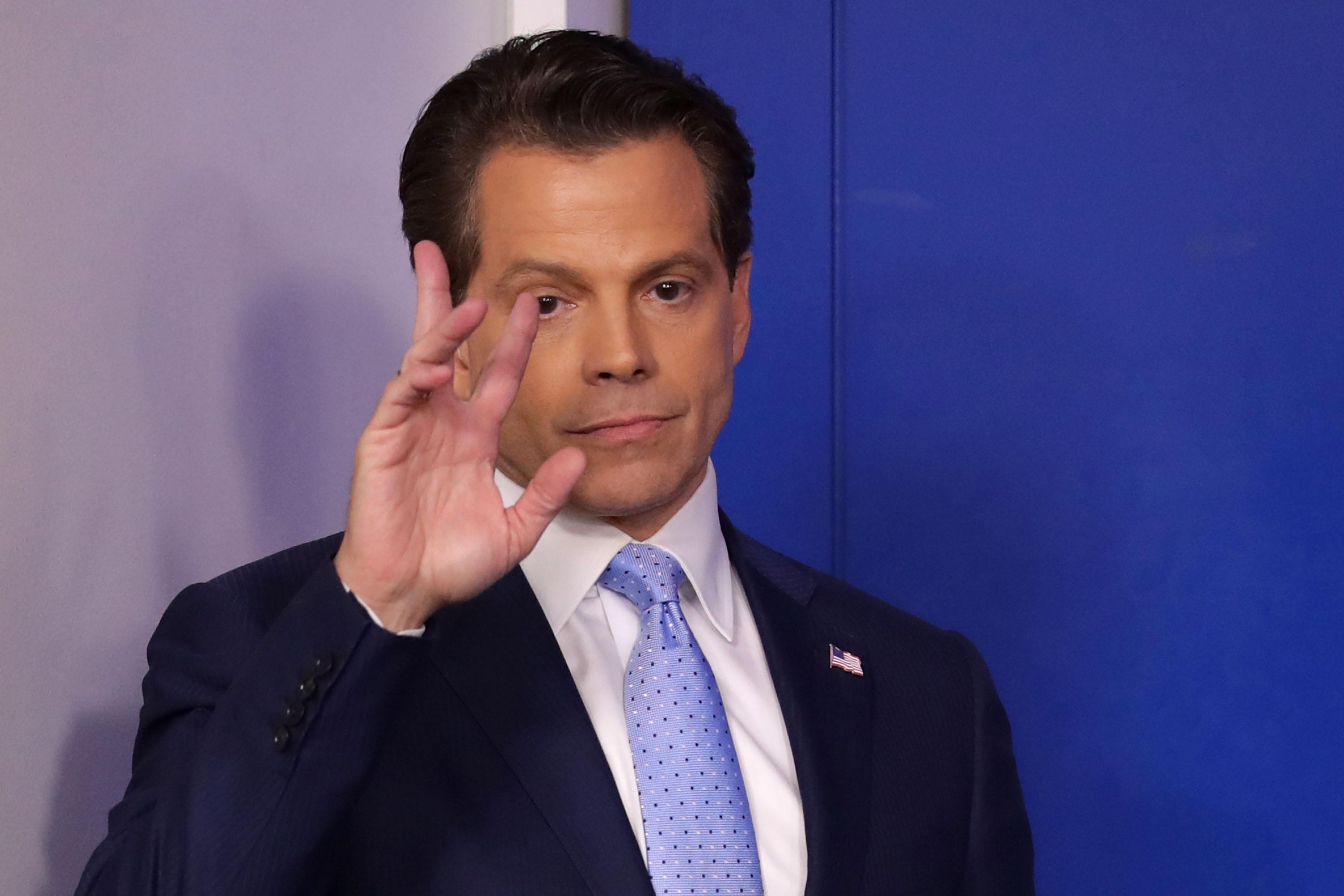 Anthony Scaramucci Threatens To Sue Tufts University School Newspaper--And The Mooch Is Back
By Mark Pygas
In case you'd forgotten, Anthony Scaramucci served as White House Director of Communications for ten days earlier this year before being fired by President Donald Trump. His tenure came to an end after he insulted Trump's chief of staff, Reince Priebus, and Senior Counsellor Steve Bannon during a phone call with Ryan Lizza of The New Yorker.
And now, Scaramucci is making news again after he threatened to sue Tufts University over an opinion piece published in the student newspaper.
Earlier this month, 26-year-old Camilo Caballero wrote a piece in The Tufts Daily newspaper criticizing Scaramucci's position on the Tufts' Fletcher School of Law and Diplomacy advisory board, a position he has held since 2016.
Following his recent notoriety, over 240 students and staff signed a petition calling for Scaramucci's removal.
In two columns, Caballero argued for Scaramucci's removal, saying that "a man who is irresponsible, inconsistent, an unethical opportunist and who exuded the highest degree of disreputability should not be on the Fletcher Board."
That was after Scaramucci was criticized for running a poll on the 'Scaramucci Post' Twitter account asking followers how many Jews were killed in the Holocaust.
Staffer Lance Laifer took the blame for the tweet and suggested that "the intent of the poll was to highlight ignorance of the basic facts of the Holocaust." The poll was taken down but only days later, the Twitter account was tweeting about the Holocaust again.
In an email to Caballero on November 16, Scaramucci wrote:
"So either back it up or you will hear from my lawyer. You may have a difference of opinion from me politically which I respect but you can't make spurious claims about my reputation and integrity."
A lawyer representing Scaramucci demanded in a letter that the student and the paper retract "false and defamatory allegations of fact," and issue an apology.
"He is someone that uses his money to gain power and his wealth to buy himself into things that will get him attention. And he uses this power as a scare tactic . . . to get people to not exercise their First Amendment rights. He's trying to stop me from exercising my First Amendment right, and that's plain wrong."
In an interview Sunday night, Scaramucci said that he was not trying to limit the free speech of students, but would defend himself against an "attack" that he called factually inaccurate.
"I'm shocked that a university that I love and have been a part of for 35 years is silencing that debate because of my request for an apology," Scaramucci commented.
T. Barton Carter, a communication and law professor at Boston University, doesn't seem to think that Scaramucci has a case if he does decide to pursue the legal route:
"First of all, he would have to prove that they said something factual — not something that's an opinion — defamatory, and inaccurate. And then he still has to prove that they had knowledge it was false, or at least had serious doubts."