Holiday shopping can be a stressful time. Heck, just ask Arnold Schwarzenegger how hard he had to work to get his son an action figure in the holiday smash hit Jingle All The Way. That man was committed to it.
And truthfully his experiences aren't too far off from the truth of what it's like shopping during the holidays, especially if you chose to do it during Black Friday.
Of course, shopping for your loved ones during the holidays isn't just jam-packed with anxiety, it's also hella pricey. With a lot of debt being accrued during the season, it's really no surprise it comes with that sort of stress.
So there are tons of Americans who do the majority of their big-ticket purchases during the insane day after Thanksgiving known as Black Friday in hopes of getting that one amazing deal.
And although there are lots of people out there who will argue that the dreaded sales holiday is kind of a scam, that doesn't stop people from camping outside of stores just waiting for their chance to bust into a store and get their hands on some great deals.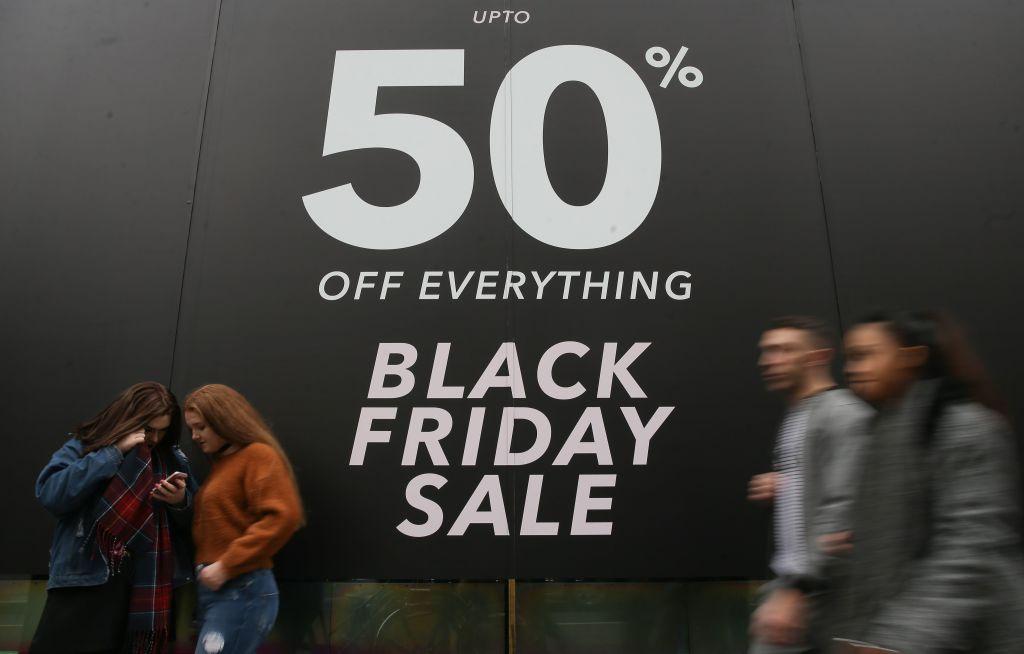 Unfortunately, because there are only so many "deals" around, we are forced to see how low human beings will go and hurriedly throw all sense of shame in the garbage to get 25% off of an iPad Bluetooth keyboard.
Black Friday fights, brawls, and muggings are pretty common occurrences during the holiday, but there are some egregious acts of sheer violence and stupidity that outweigh others.
And watching these hordes of deal-lusting consumers nearly break down an entire storefront might make you lose faith in all humanity.
The original poster commented on the futility of such sales, especially when people put them on their credit cards.
While others were just depressed.
And can you really blame them?