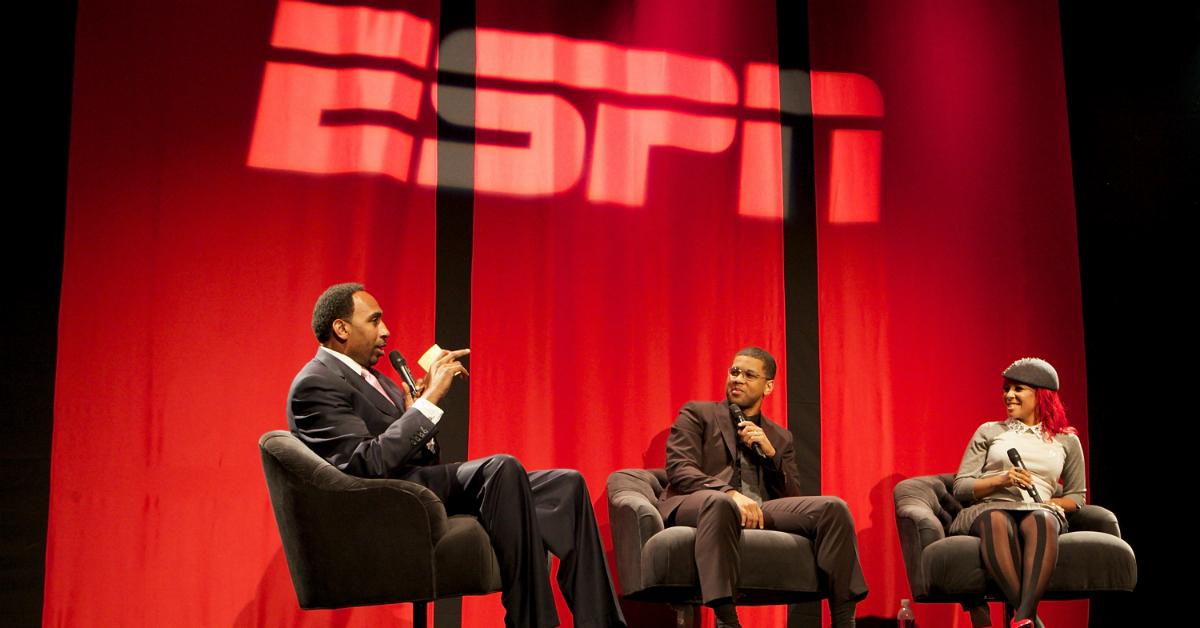 ESPN Just Laid Off A Ton Of Employees — And That Can't Be Good
By Mustafa Gatollari
There aren't too many people surprised about the declining viewership at ESPN. Every time I see the channel on while I'm at the gym I'm just greeted by Stephen Smith screaming about something about God knows what.
But for people who grew up with the cable sports news network, the fall of the channel may come as bit of a shock, especially now that the lower ratings are having some very real effects.
Like huge employee cutbacks.
The network's President, John Skipper, released a memo to employees that was made open to the public, notifying them of the massive cut.
The majority of the positions that were removed were in particular fields.
People sympathized for the employees.
Some wondered aloud if the company's financial decisions were sound — noting that the people who lost their jobs have lower salaries (one person saying among those laid off are people living "paycheck-to-paycheck") while observing that the current CEO recently had a sizable raise.
Former ESPN employees who were able to enjoy careers elsewhere shared some encouraging words. "I was laid off by ESPN two years ago this week. Today I'm traveling to Boston to cover Blackhawks prospects and tomorrow to Pittsburgh for the Hawks-Penguins game. I'll always be grateful to [The Athletic] for hiring me and subscribers for allowing all this to happen. Thank you," Scott Powers tweeted. Sean Salisbury offered some more words of wisdom: "To those friends at ESPN going through a rough day today, hang in there and keep the faith. There is great life beyond those walls. Yes, ESPN is a special place but you will find great opportunities elsewhere!"
As devastating as losing your job at a premiere sports news broadcast company is, it's nice to know that there is life outside of it. Here's hoping those 150 employees land on their feet. We're rooting for you.