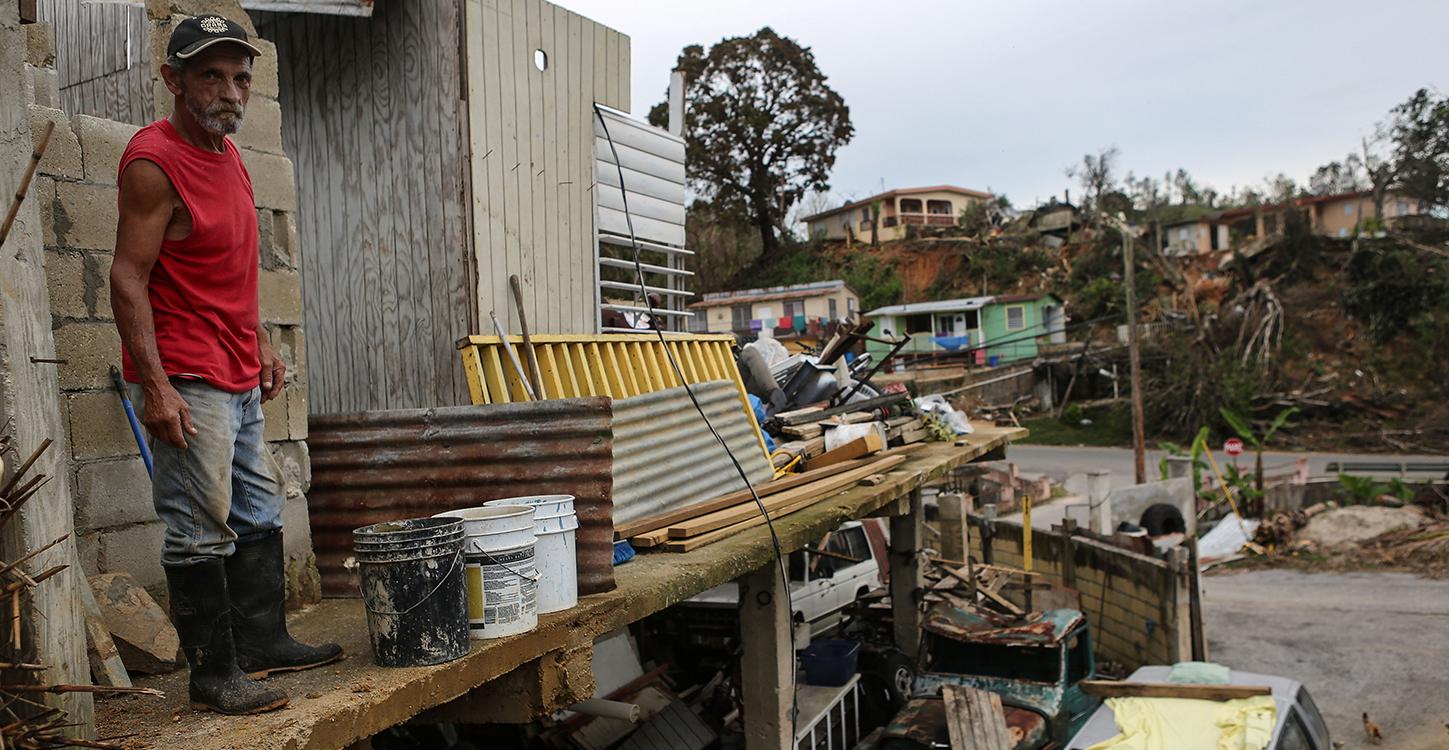 Puerto Ricans Explain What It's Like To Be Without Power For 70 Days
By Zachary Brenner
Just more than two months ago the U.S. territory of Puerto Rico was hit by a massive hurricane, leaving the entire island without power. Recovery has been slow, to say the least.

One reddit user who goes by nopuedeser, is a Puerto Rico resident who has been without power for 70 days. While visiting his parents house, who has their power restored, he took a moment to answer people's question about how things are going down there. His answers and explanations aren't always easy to read, but they're definitely enlightening.
1. Work stops for no one.
Thanks to a generator, he still has to go in despite how tough it is to live without power.
2. The one time you want to see road crews.
They just aren't getting the necessary resources, he noted.
3. Plenty of blame to go around.
He knows there are factors at play in what made this natural disaster an even worse disaster for Puerto Rico's citizens.
4. No one knows what's happening.
They're just not getting answers.
5. Soon Puerto Rico may be a desert island.
Half a million citizens is insane — especially when you realize the population is less four million.
6. Here's how you can help.
Since this thread likely left a lot of people feeling like they should do something.
7. That's quite a dropoff.
8. No hard feelings.
In the wake of something like this, everyone becomes more understanding.
9. Generators are more precious than gold.
So it's understandably why thieves would go after them.
10. Nothing is going to change anytime soon.
And this citizen is painfully aware of it.
11. Just remember, Puerto Rico isn't the only one who's hurting.
There are plenty of islands that are suffering around PR.
12. Night life has changed.
It's hard to imagine what it's like to live every day hoping that today is the day you get power back.
13. Current system does not work.
And this citizen is ready for change.
14. If only there was some other way to help.
Of course, the conversation was bound to get a little political.
15. I can imagine.
But at the same time... I can't.
16. Don't forget how deadly the situation is.
There's so much to this story we're not hearing on the news.