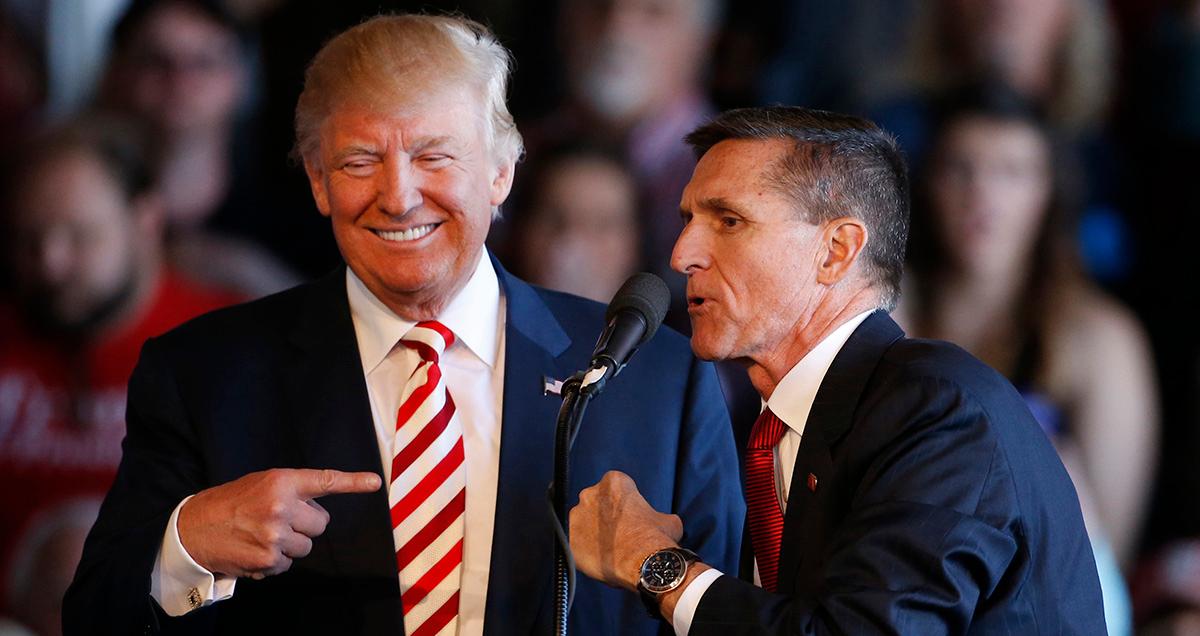 Michael Flynn Was Just Charged By Robert Mueller — And It Doesn't Bode Well For Trump
By Mark Pygas
President Donald Trump's national security adviser, Michael Flynn, was forced to resign earlier this year after he misled White House officials about conversations he had with the Russian ambassador before Trump took office. And now, Flynn has pleaded guilty to making a false statement to the FBI in January. Lying to the FBI is a felony punishable by up to five years in prison. The statute has been used to convict many high-profile figures in the past, including Bernie Madoff and former Illinois governor Rod Blagojevich.
It's also often used to broker a cooperation deal to catch a bigger fish. And that seems to be the case with Flynn.
The charges were brought by Special Counsel Robert Mueller, as part of an apparent plea deal. Flynn has now promised to cooperate with Mueller in his investigation into Russian interference in the 2016 election. And according to ABC News, Flynn might be prepared to testify that candidate Trump "directed him to make contact with the Russians."
According an FBI statement, Flynn "communicated with [Ambassador] Kislyak after being asked by a senior Trump transition official to find out how foreign governments stood on the coming UN Security Council resolution about Israel."
On December 29, Flynn called the senior Trump transition team at Mar-A-Lago to discuss conversations he had with Kislyak. The FBI also said that there "were multiple conversations with the transition while he was also talking to Kisyak about Russia sanctions and the Russian response."
In a statement, Flynn said that he accepted full responsibility and is working to "set things right."
President Trump has repeatedly denied that his team had contact with Russian officials during the election. A statement by Trump's lawyer, Ty Cobb, mirrored that stance.
Markets were hit by the news.
And social media seemed to react just as well.