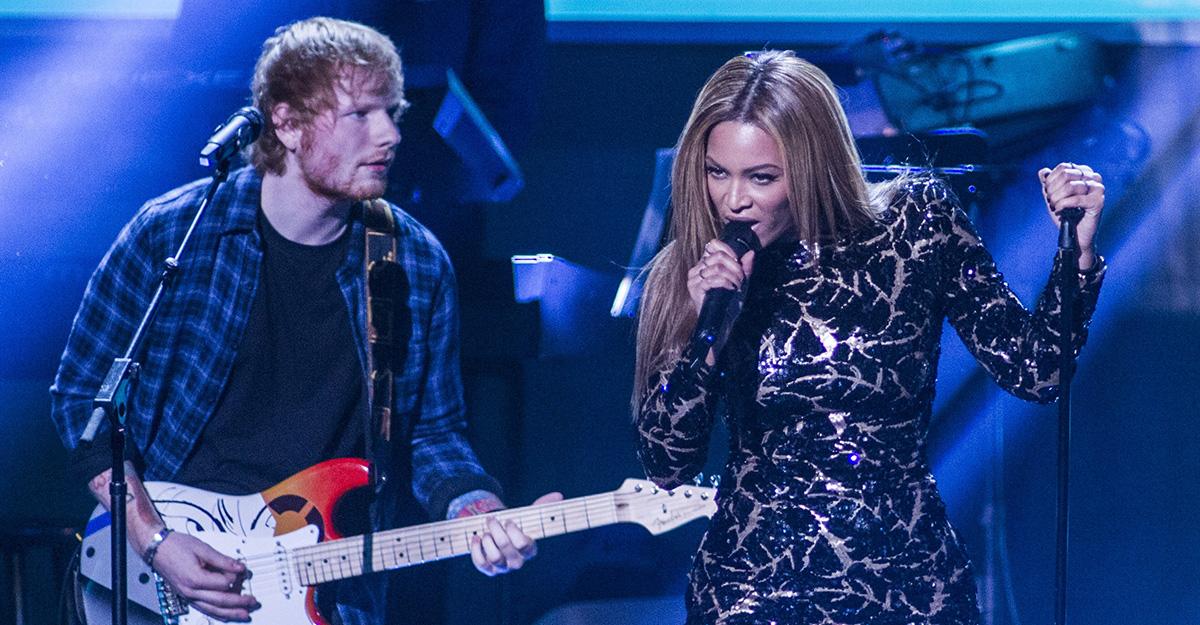 Ed Sheeran Just Revealed A Strange Fact About Beyoncé, And Frankly We're Impressed
Getting a hold of Beyoncé isn't very easy, even if you're Ed Sheeran. In an interview with Entertainment Tonight, Sheeran revealed that while he was working with the queen on their 'Perfect' duet, Beyoncé's email changed every week.
Article continues below advertisement
"I have an email address I email [to get in touch with Beyonce]," Sheeran revealed. He added that the email "actually changes every week. So I emailed that and we got on the phone, and it's been in the works since May."
Most of us don't even go to the gym once a week, let alone change our email. Though someone as famous as Beyoncé probably needs to.
Article continues below advertisement
Sheeran went into more detail of the tune, which was released on Thursday:
"The original version of 'Perfect' was just an acoustic guitar and she rung me up and was like, 'I don't know how you feel about this but I've taken all the instruments off it and it's just gonna be acoustic guitar,' and I was like, 'Ah that's great, because it used to be that!'"
Article continues below advertisement
"Then when we got in together, it wasn't so much notes, it was very much like a back and forth thing, like, 'What'd you think of this?' Or 'What do you think of this?' and [we were] probably in the studio for four hours."
"She was just like, 'Right!' Went in, one take, came out, like, 'Yeah, that sounds alright!'"
Article continues below advertisement
People were pretty impressed by Beyoncé's devotion to privacy:
Article continues below advertisement
Article continues below advertisement
Article continues below advertisement