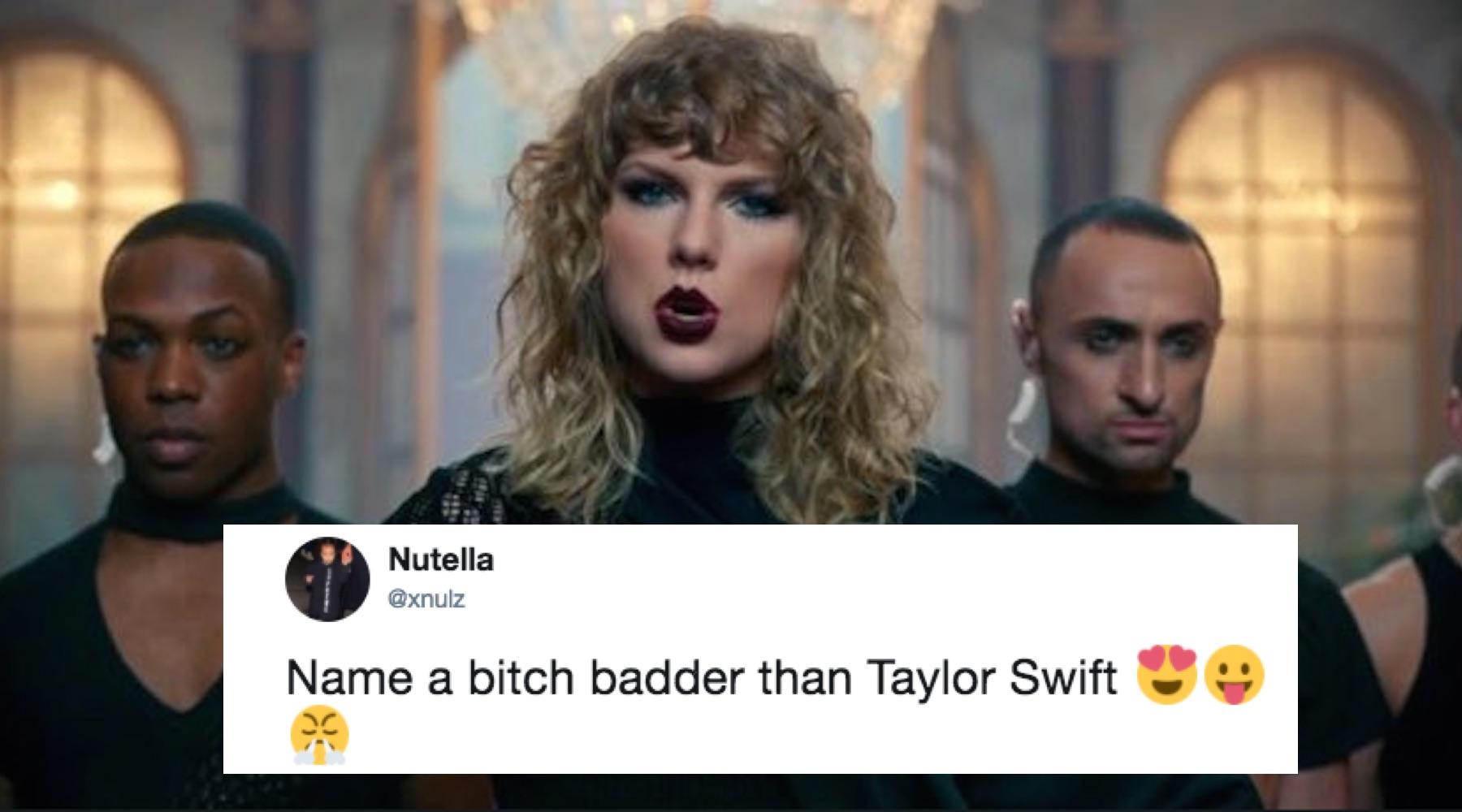 People Are Challenging Taylor Swift's Bad Girl Image And Their Stories Are Inspirational
By Aimee Lutkin
Taylor Swift stans are not great about reading the room. While Swift has certainly produced some legitimate bops, her latest album has not been a critical success. People generally consider her a snake, and even if she is trying to make something of that with her new album, it doesn't change wider public perception.
When Twitter user @xnulz asked "name a bitch badder than Taylor Swift" the Internet was ready with some answer.
Basically, everyone. At least according to Twitter.
"At 15, @Malala was shot in the head by the Taliban for insisting that girls had the right to an education. At 17, she became the youngest winner of the Nobel Peace Prize in history. At 18, she opened a school for Syrian refugee girls in Lebanon," wrote one person.
Another added, "My grandmother who raised a half dozen kids, only one of which was her own, worked every day of her life. Could drink anyone under the table and survived breast cancer TWICE. And when her body finally gave out and she left us she was more afraid of what we would do without her."
"Julie d'Aubigny was a French opera singer/swordswoman in the 1600s who killed over ten men in duels over other women and once took holy vows so she could break into a nunnery, sleep with a blonde nun, then burned the church down and escaped with her," explained another person.
One other chimed in to add, "The Soviet 588th Night Bombers aka Night Witches: all women regiment who made nazis scream in terror before blowing them up. These women had a choice of more bombs to kill nazis with or parachutes: they chose bombs. They have a metal song in their honor."
That was actually a very insightful list, full of women it's worth looking up, and looking up to. And if you love Taylor Swift, that's fine too!