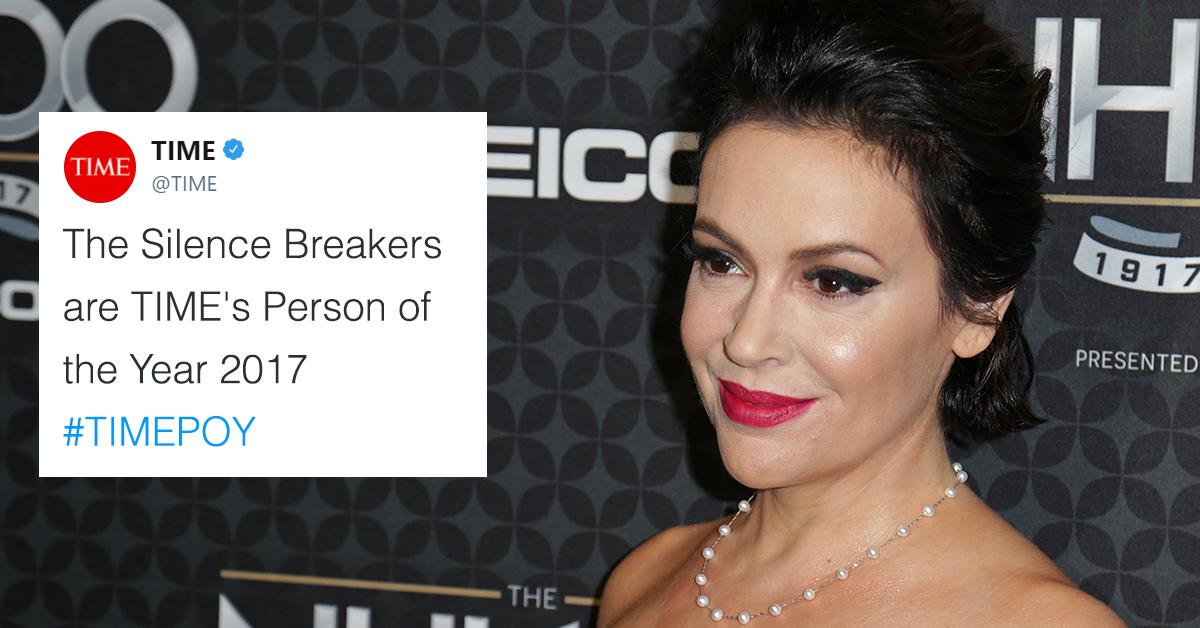 The 'Me Too' Movement Is Time Magazine's Person Of The Year And People Are Ecstatic
By Mark Pygas
Time magazine announced their Person of the Year, and unsurprisingly to some, it's the 'Me Too' movement that took the Internet by storm in the last few months. Time described the women and men who came forward with allegations of sexual misconduct as "The Silence Breakers."
"This reckoning appears to have sprung up overnight. But it has actually been simmering for years, decades, centuries."
"These silence breakers have started a revolution of refusal, gathering strength by the day, and in the past two months alone, their collective anger has spurred immediate and shocking results: nearly every day, CEOs have been fired, moguls toppled, icons disgraced. In some cases, criminal charges have been brought."
The 'Me Too' movement started in October, when dozens of women including Gwyneth Paltrow and Angelina Jolie came forward to accuse film producer Harvey Weinstein of sexually harassing or assaulting them.
Alyssa Milano, a comedian who stars in Netflix's new series, Wet Hot American Summer Ten Years Later, asked women and men to share the times they were sexually harassed under then 'Me Too' hashtag, and a movement was born.
Earlier this week, Time announced their short list for the title, which included the likes of Jeff Bezos, Colin Kaepernick, and Kim Jong Un. Though President Donald Trump seemed certain that he was going to win the award.
Though he was quickly shot down when the magazine said that Time does not comment on their choice until publication.
Unsurprisingly, people were pretty happy that survivors of sexual violence had been given the award.
What do you think of Time's choice?