It's hard to miss the news that huge swathes of Los Angeles and Ventura counties in California are currently on fire. Extreme winds have been blowing smoke and ash across residential areas, and hundreds of thousands of people have been evacuated. Footage of people driving down the 405 as the hills burn around them look like the freaking apocalypse.
If there is a group of people you'd guess are unaware of the natural disaster consuming the West Coast, it'd probably be astronauts. They've either got their eyes on the stars, or they're floating around in space, so far from Earth and all her troubles.
Actually, it turns out they have a pretty unique perspective on what's going on down here, because their cameras capture everything.
"I was asked this evening if we can see the SoCal fires from space. Yes Faith, unfortunately we can. May the Santa Ana's die down soon. #Californiawildfire," wrote an astronaut on Twitter.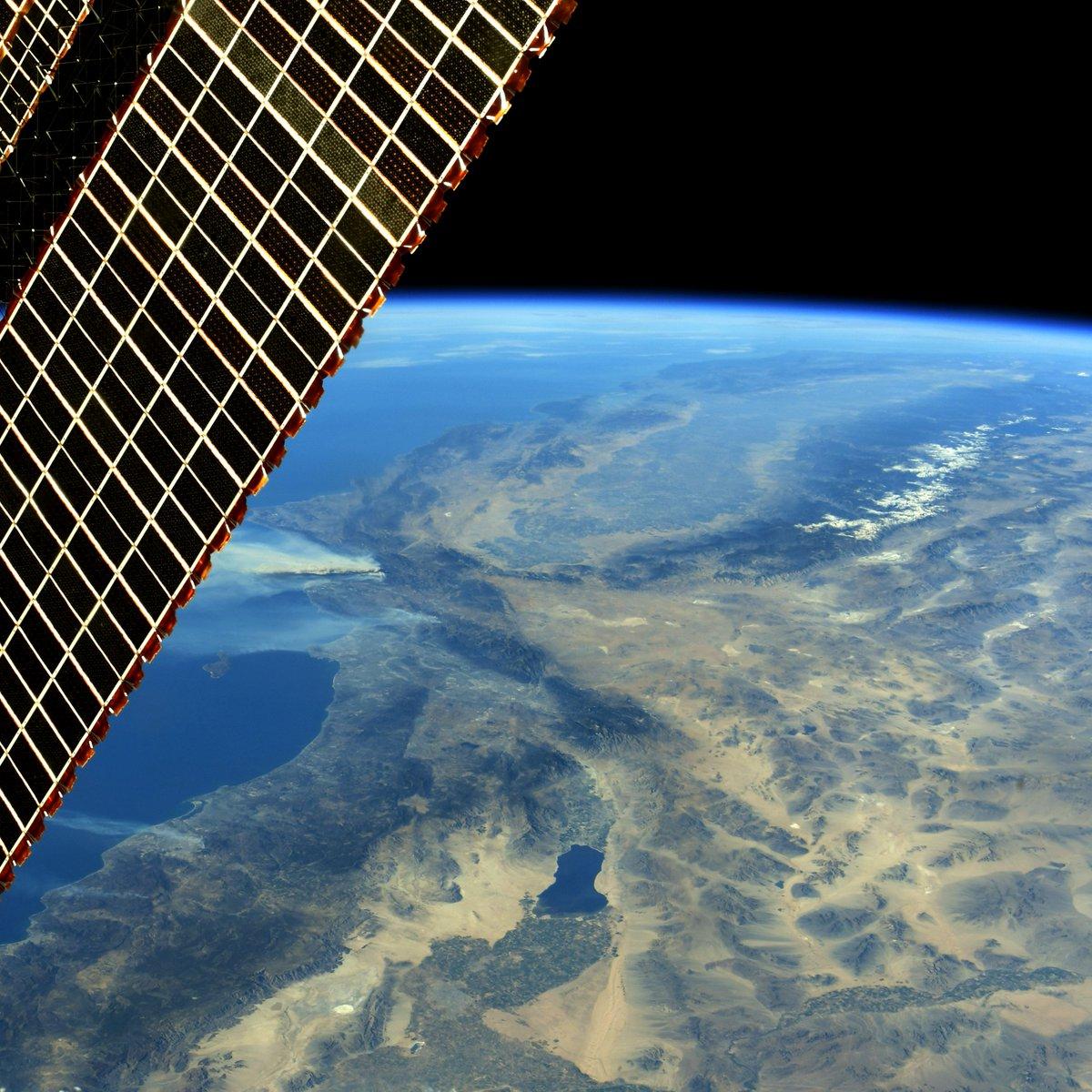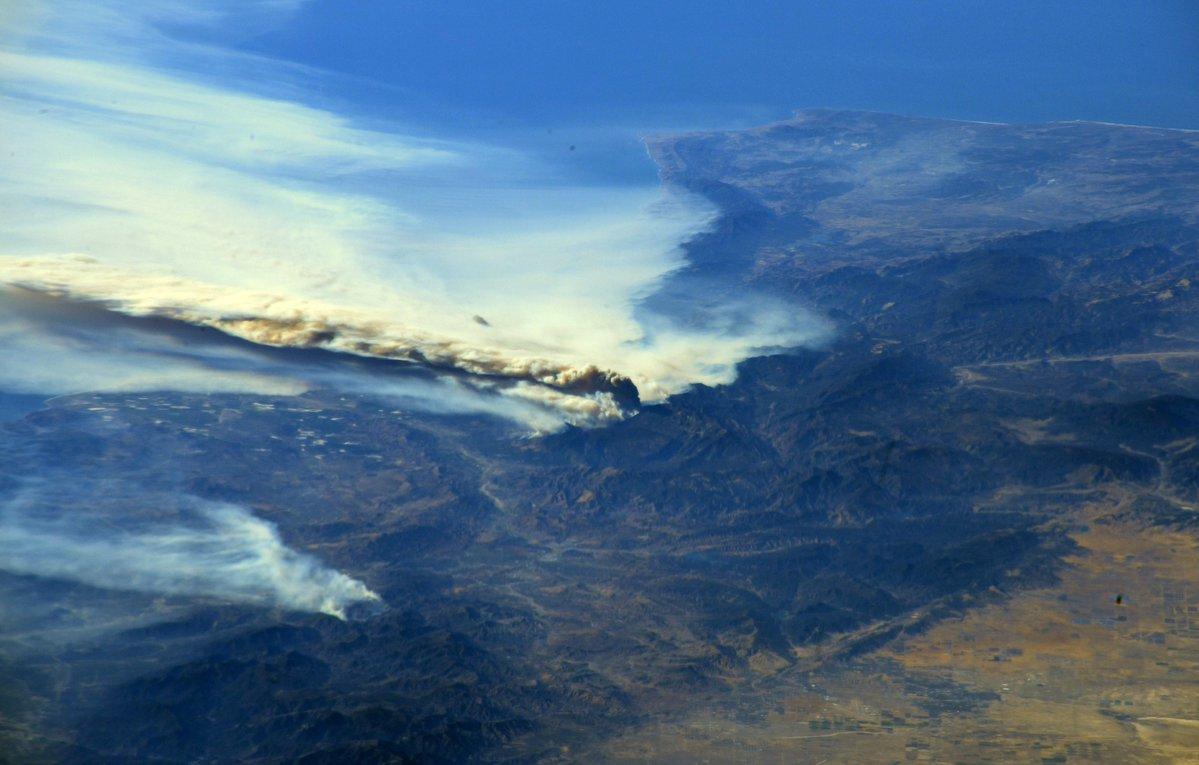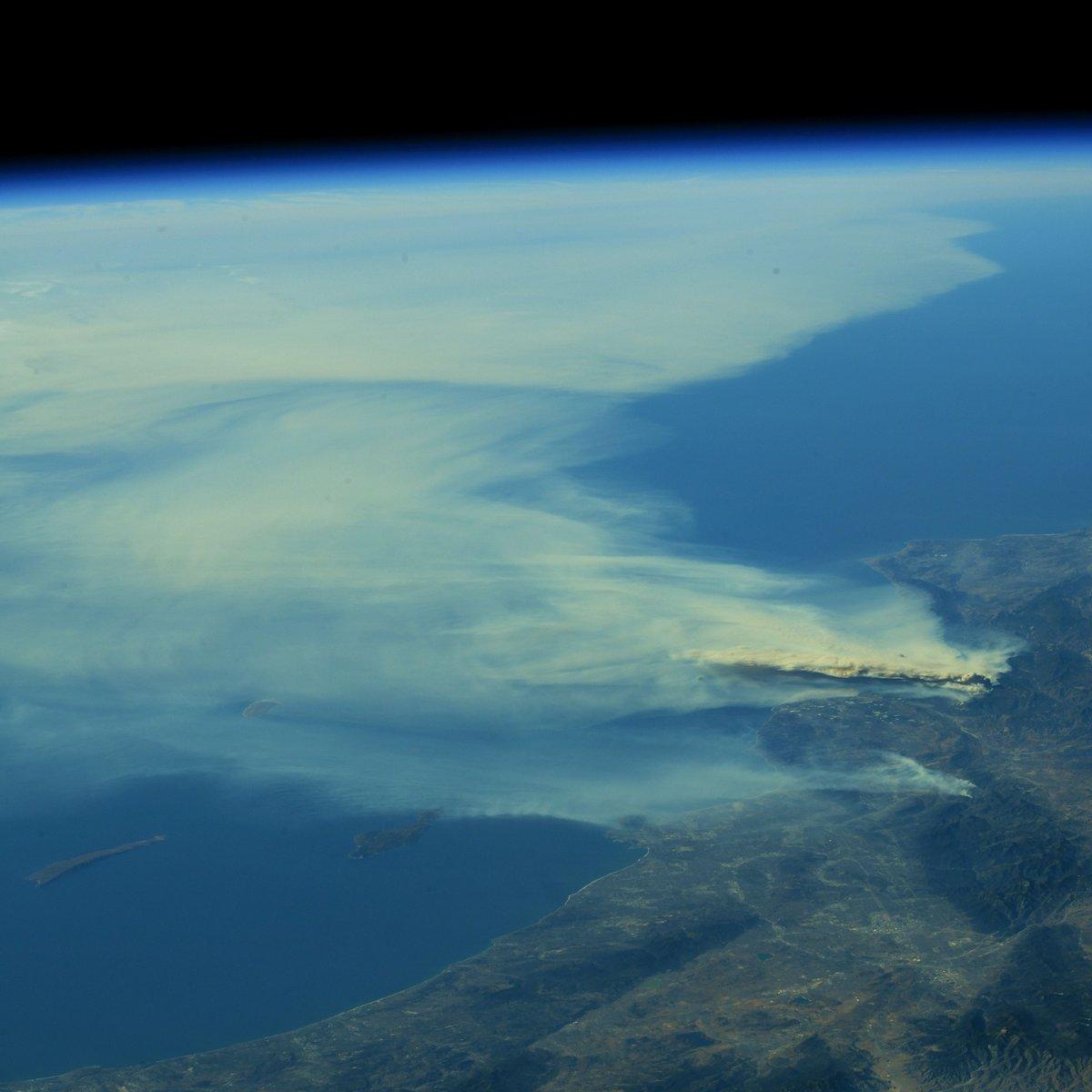 Astronauts and space stations all over the world are capturing images from the sky of how California looks right now, and it's freaking scary. The streams of smoke are covering almost the entire city and more. The pictures will make you wonder how anyone is managing to survive down there.
"Thank you to all the first responders, firefighters, and citizens willing to help fight these California wildfires. #CaliforniaWildfires," tweeted the same astronaut.
Another chimed in with his perspective from the International Space Station. He tweeted "#Fires in Southern #California...The smoke plume from the California wildfires as seen from the International Space Station" along with the photos below.
Someone even tried to label all the neighborhoods, to give people a more specific idea of who was under all that ash and smoke:
Who knew this place looked even more frightening from far away.