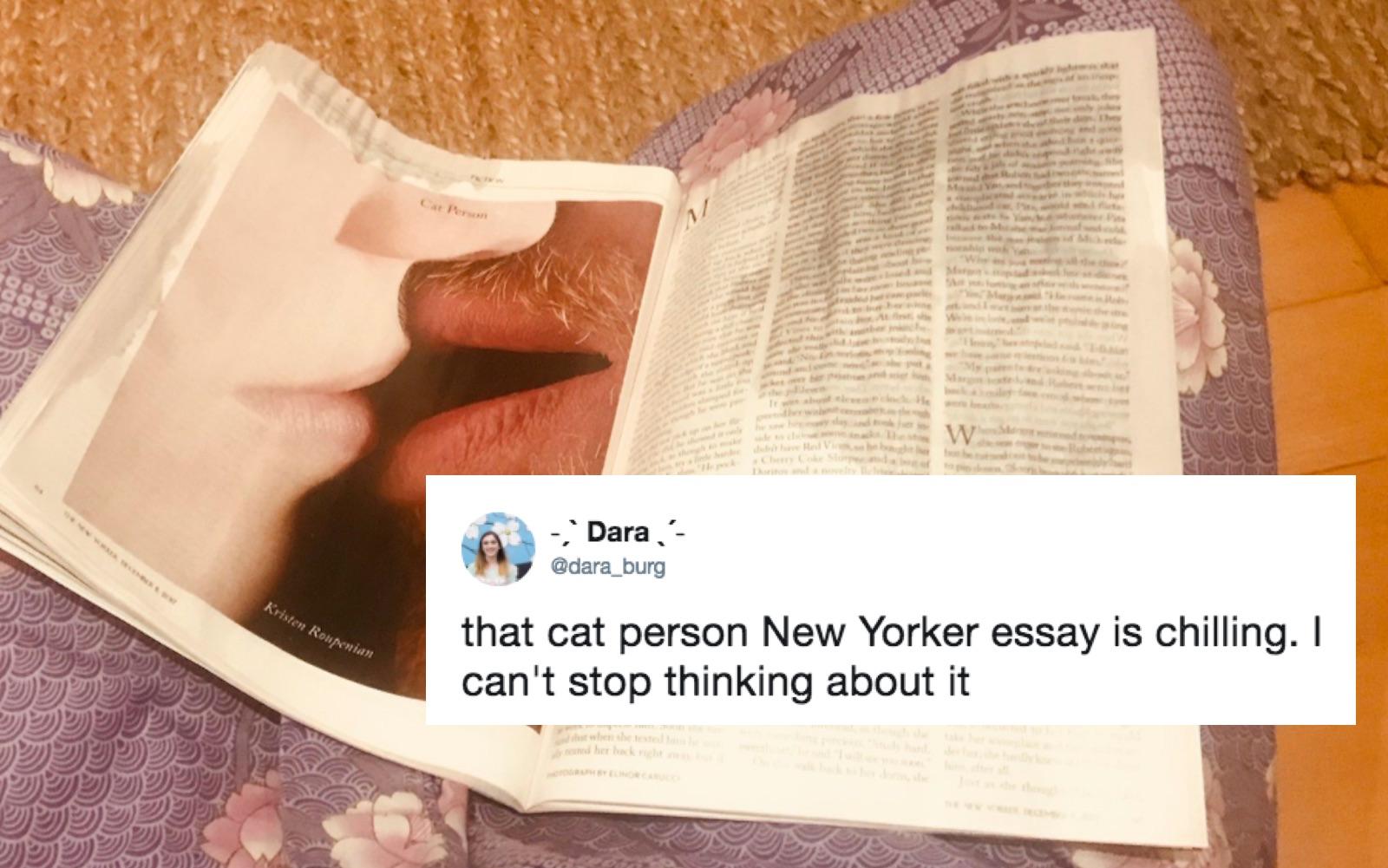 The New Yorker's Horrifying 'Cat Person' Story Has Struck A Familiar Nerve With Readers
By Aimee Lutkin
It's pretty rare for a short story to go viral these days. It's not catchy enough. It's not a meme. Where are the pictures? Well, there is one horrifying picture illustrating Kristen Roupenian's New Yorker story "Cat Person" of two mouths kissing, but that's probably not why it's so popular.
The story itself is pretty simple. It's about a girl named Margot, who is 20, meeting a guy named Robert, who ends up being 34. The two meet at her job, flirt, have one terrible date and bad sex, and then part. The tale is told from Margot's perspective, and shows the confusion of being a young women trying to figure out men. At a certain point, it's very clear that Margot doesn't want to go through with having sex, but she does anyway, not knowing how to extricate herself from the situation.
What seems to be striking most people, is how familiar it all feels:
But there are lots of people who don't get the story, especially men, who feel if the genders were reversed, everyone would hate the story. There's even an entire Twitter account just dedicated to guy's reactions to the story. Many seem to think it's actually a news article, which is very weird:
There are also people who object to the portrayal of Robert's body in the story as fatphobic:
"Cat Person" is evoking a lot of feelings, so it's clearly touched a nerve in people.
You may not think it's good, but this is a story that has meant a lot to a lot of people. Though it is a little disappointing that it's not about an actual person made of cats, in my opinion.