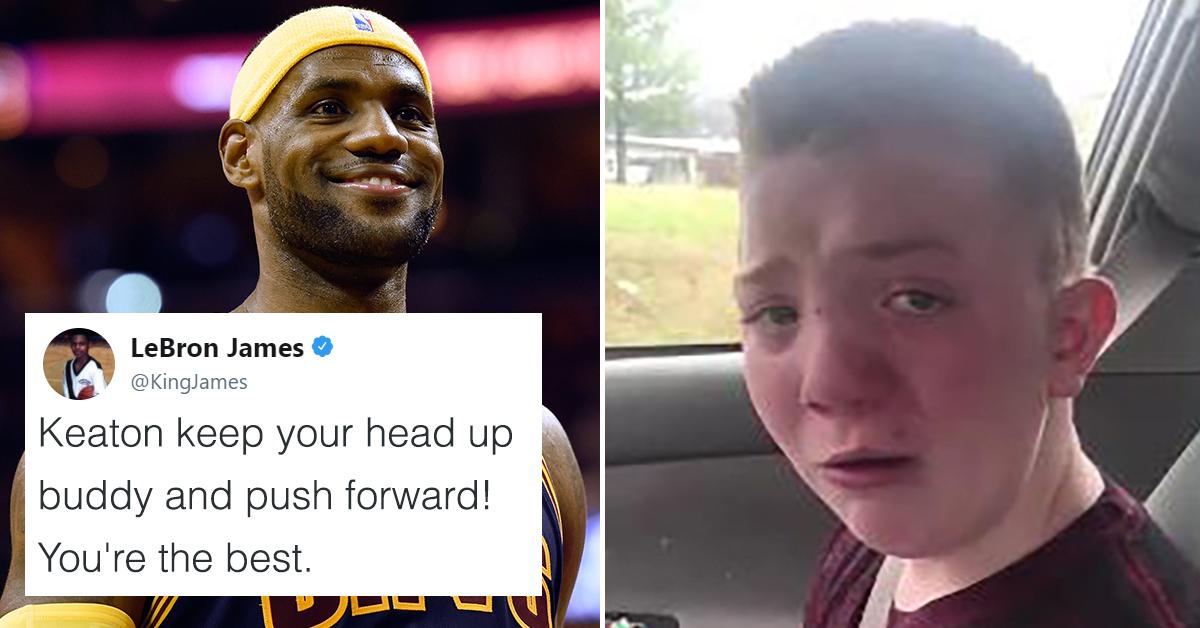 Celebrities Rally Around Bullied Boy Who Posted Emotional Video On Social Media
By Mark Pygas
On Friday, Kimberly Jones of Knoxville, Tennessee, posted a touching video of her son Keaton describing the daily bullying that he's suffered. The boy breaks down in tears, saying: "They make fun of my nose, they call me ugly. I have no friends."
You can watch the emotional video below:
The video has since been shared thousands of times, and dozens of celebrities have flooded Keaton with comforting messages.
Snoop Dogg reposted the video on Instagram, along with the caption: "Say lil Man U gotta friend in me for life hit me on dm so we can chop it up love is the only way to beat hate."
Captain America was among the high-profile actors to reply.
He wrote, "Stay strong, Keaton. Don't let them make you turn cold. I promise it gets better. While those punks at your school are deciding what kind of people they want to be in this world, how would you and your mom like to come to the Avengers premiere in LA next year?"
Wow! Imagine being bullied and then get this level of comeuppance on your mean classmates.
As was his co-star, Mark Ruffalo. He tweeted, "Keaton, will you've my guest at the Premiere of #InfinityWar too? I think you are about one of the coolest kids I have ever seen! Can't wait to meet you in person, pal. Forget those ignorant kids. One day, very soon, they are going to feel pretty stupid for this."
Tyler Bird, a wide receiver for Jones' hometown team, the Tenneesse Volunteers, said he was going the boy's middle school on Tuesday to show support.
And he wasn't the only sports star.
Politicians, actors, and entertainers, also took to Twitter with messages of support.
What an awesome response.
Update: Since this article was published, there's been several allegations of racism made against Keaton's mother, Kimberly Keaton, you can learn more here.