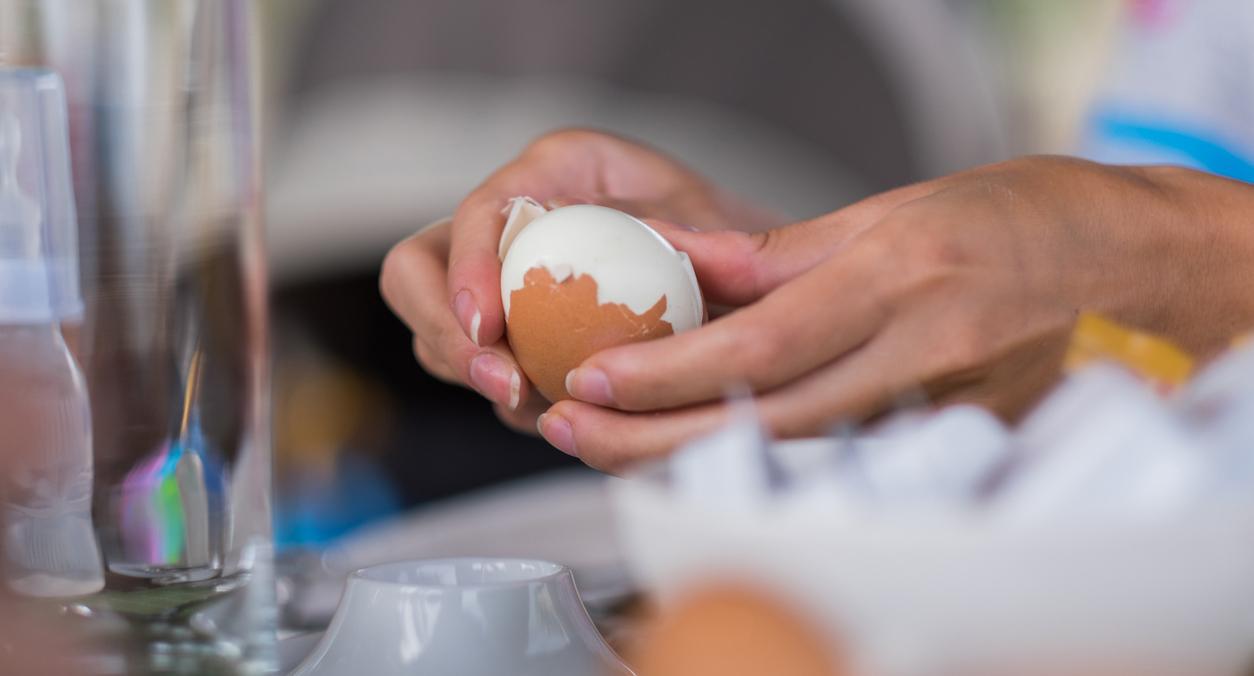 Science Explains Why You Should Never Microwave A Hardboiled Egg
If you've ever microwaved a hard-boiled egg or a baked potato that's gone cold in your lunchbox before, you should probably stop. If you don't, something like this might happen.
Article continues below advertisement
You've probably seen a few videos of people putting eggs in microwaves and ending in an explosion. But those are just videos, surely it's all a set up?
Article continues below advertisement
Well, even if your microwave doesn't explode, you could suffer from hearing damage and severe burns, according to new research.
Anthony Nash and Lauren von Blohn of Charles M. Salter Associates in San Francisco were recently asked to look into the phenomena after a man filed a lawsuit against a restaurant.
Article continues below advertisement
The man claimed that a microwaved hard-boiled egg from the restaurant gave him severe burns and hearing damage when he bit into it.
The case was settled before their research was finished, but Nash and Von Bloh decided to continue with the experiment anyway, and they just published their results on Eureka Alert.
Article continues below advertisement
The two initially started watching YouTube videos of eggs exploding, but decided that wasn't exactly scientific.
"Those experiments had been done by non-scientists who were casually detonating eggs in a microwave," Nash explained.
Article continues below advertisement
So in the pursuit of science, the pair boiled some eggs, placed them in bowl of water and heated them for three minutes in a microwave.
Around 30% of the eggs didn't explode in the microwave, but proved to be even more dangerous than those that had. The surviving eggs only exploded after being removed and poked with a knife. The result? Sounds that registered between 86 to 133 on the decibel scale.
Article continues below advertisement
"We needed to quantify the peak sound pressures from an exploding egg so we could compare it to hearing damage risk criteria," Nash explained.
"At one foot away, the peak sound pressure levels from microwaved eggs covered a wide range from 86 up to 133 decibels. Only 30% of the tested eggs survived the microwave heating cycle and exploded when pierced by a sharp object. On a statistical basis, the likelihood of an egg exploding and damaging someone's hearing is quite remote. It's a little bit like playing egg roulette."
Article continues below advertisement
While that's incredibly loud, it's probably not long enough to cause any serious damage. Though the yolk of the egg reached well above the boiling point of water, and would likely cause burns.
"For both the exploded eggs and eggs that didn't explode, we would probe the inside of the yolk with the thermometer. We discovered that the yolk's temperature was consistently higher than the surrounding water bath."
Article continues below advertisement
The two concluded that egg yolk is more receptive to microwave radiation than pure water. The egg's protein matrix traps small pockets of water within the yolk, causing the water inside the yolk to superheat well above the boiling point of normal tap water.
Nash and Von Bloh presented their findings at the 174th Meeting of the Acoustical Society of America in New Orleans.