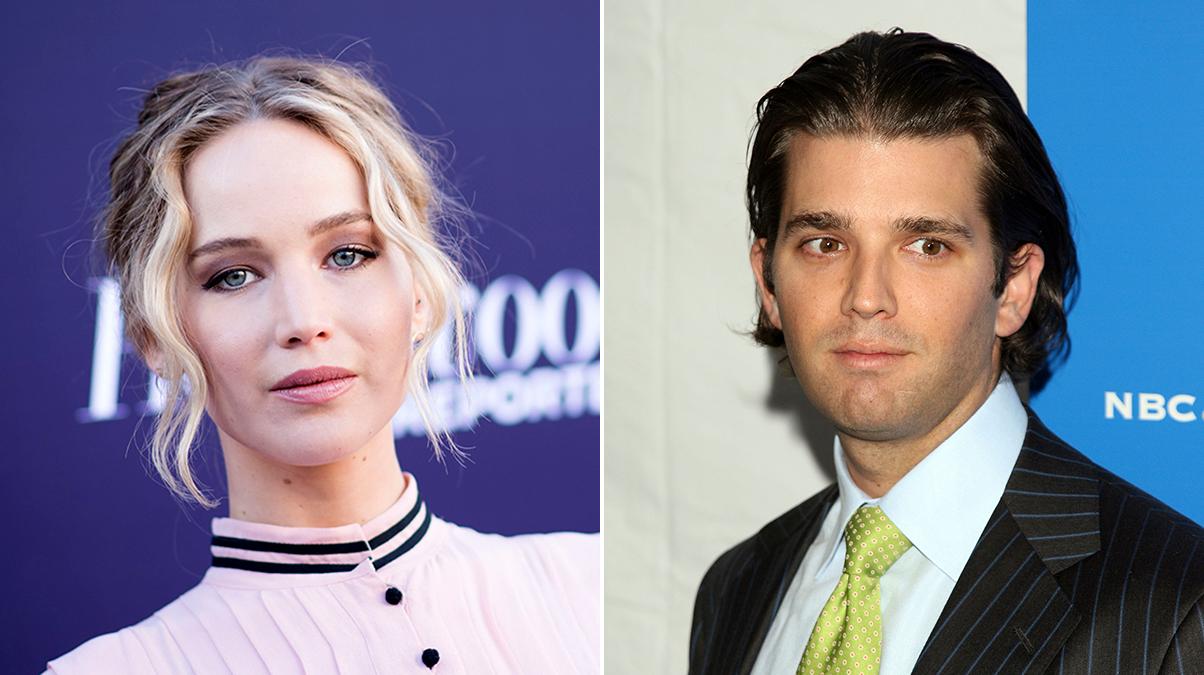 Donald Trump Jr.'s Recent Tweet Attacking Jennifer Lawrence Has People Crying Foul
By Mark Pygas
Hollywood isn't exactly known for being the biggest fans of President Donald Trump. And in an interview with Oprah Winfrey for Hollywood Reporter, Jennifer Lawrence let her opinion of the president be known.
Lawrence told Winfrey that her "political passion" has "almost turned into an obsession." She continued: "As you feel settled with your home and your personal life, you're looking at the world and going, 'How in the hell do I fix this? What do we do?'"
And in a line that quickly went viral, Lawrence explained what she would do if she met the current president of the United States: "I've got a pretty good speech… and it ends with a martini to the face."
Donald Trump Jr. was among those to read the line, and responded with this mysterious tweet that read, "I'm pretty sure that's not how it would end."
Which has left a lot of people wondering what exactly he means...
"Yep... He is into that kind of thing," wrote one person on the platform. Another added, "Make sure you get attorney-client privilege for whatever you're implying on the other side of that ellipsis."
Which is kind of sound advice, truth be told.
Others went in on the president's son, tweeting "Any other POTUS and his son wouldn't respond to this tripe. But ppl say these things and know that Trump and Jr. Will respond. Look at Lavar Ball. Trumps are easily triggered" and "Im going to agree with you. It will not end that way. Ya know what's funny? I wasn't an Obama fan & didn't vote for him but I would absolutely be respectful of the man who holds the office of The President. People are just incredibly disrespectful."
What do you think of this controversy?