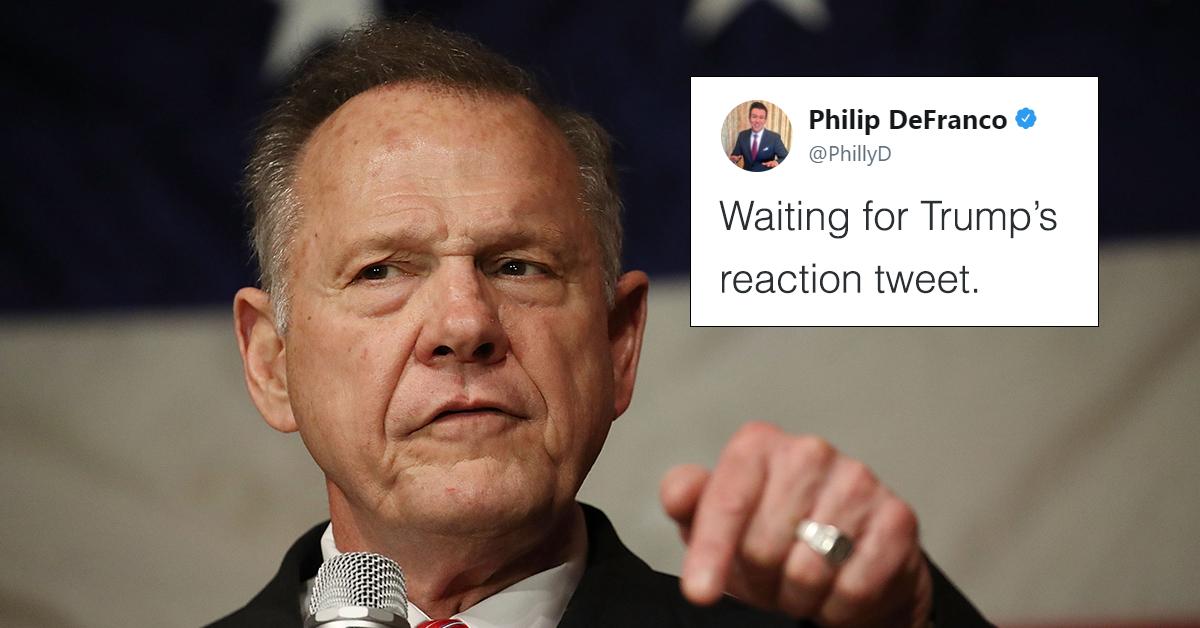 Doug Jones Beat Roy Moore In The Alabama Senate Election And Twitter Can't Believe It
By Mark Pygas
After a campaign in which Republican candidate Roy Moore was accused of pursuing relationships with teenage girls during his 30s, Democrat Doug Jones has won the Alabama Senate Election with a narrow margin. Jones will be the first Democratic senator from Alabama in more than two decades.
Roy Moore was expected to win the election, which was called when Jeff Sessions gave up his seat to be President Donald Trump's Attorney General.
President Donald Trump had endorsed Moore in a series of tweets, while the accusations led many Republican senators to disown their candidate. The Republican majority in the Senate is now down to just two votes.
Trump tweeted, "Democrats refusal to give even one vote for massive Tax Cuts is why we need Republican Roy Moore to win in Alabama. We need his vote on stopping crime, illegal immigration, Border Wall, Military, Pro Life, V.A., Judges 2nd Amendment and more. No to Jones, a Pelosi/Schumer Puppet!" and "Putting Pelosi/Schumer Liberal Puppet Jones into office in Alabama would hurt our great Republican Agenda of low on taxes, tough on crime, strong on military and borders...& so much more. Look at your 401-k's since Election. Highest Stock Market EVER! Jobs are roaring back!" to endorse the republican nominee.
President Donald Trump has since responded to the loss, claiming that he always knew "Roy Moore [would] not be able to win the General Election."
In an election that was decided by a few thousand votes, and an incredibly high turnout for groups such as African Americans, you can probably guess how social media reacted.
Jeff Flake took to Twitter to slam Moore.
And here's how the rest of social media reacted...