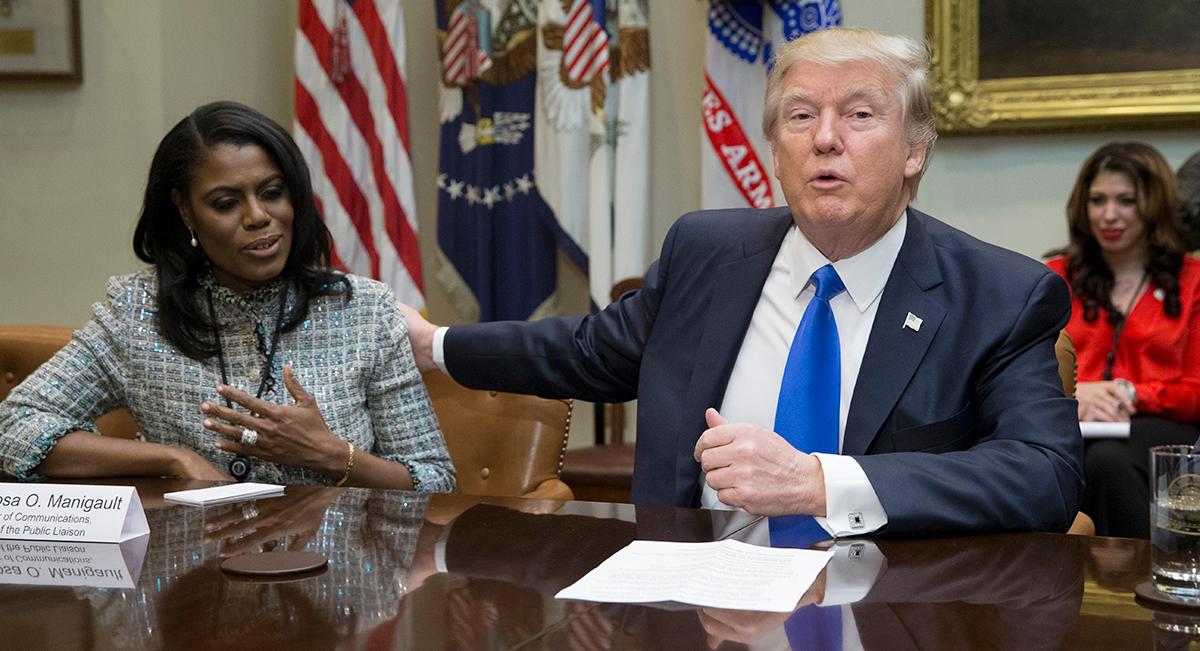 The Trump Administration Just Announced Omarosa Will Be Leaving White House Next Month
By Mark Pygas
Omarosa Manigault Newman, a former contestant on Donald Trump's reality television show The Apprentice, and director of communications for the White House Office of Public Liaison, will be leaving the administration effective 20 January, according to White House Press Secretary Sarah Sanders.
The White House announced that Newman resigned "to pursue other opportunities."
CBS tweeted, "JUST IN: Omarosa Manigault Newman, one of President Trump's most prominent African-American supporters, plans to leave the administration next month "to pursue other opportunities," White House announces."
Despite the White House's word that Newman was resigning, some sources are reporting that she was fired and that it didn't go down well.
"Sources say General Kelly did the firing and Omarosa is alleged to have acted very vulgar and cursed a lot and said she helped elect President Trump. The word is a General Kelly had it and got rid of her. According to multiple sources Omarosa did not resign. She was even escorted out of he building and off campus. Okay the White House still contends Omarosa signed a resignation letter. But Gen Kelly Kicked her out will high drama with the Minister offering vulgarities and curse words as she was escorted out of the building and off campus," announced April D. Ryan in a series of tweets.
Newman had been one of Trump's most prominent African American supporters. But according to two sources close to President Trump, who spoke to CNN, Newman's apparent resignation is a long time coming.
When chief of staff John Kelly took over in July, he role began to feel ill-defined, the sources told CNN. One of the sources said that Newman would have left earlier, but her loyalty and friendship with Trump had kept her there longer than anyone expected.
Here's how social media reacted to the news...