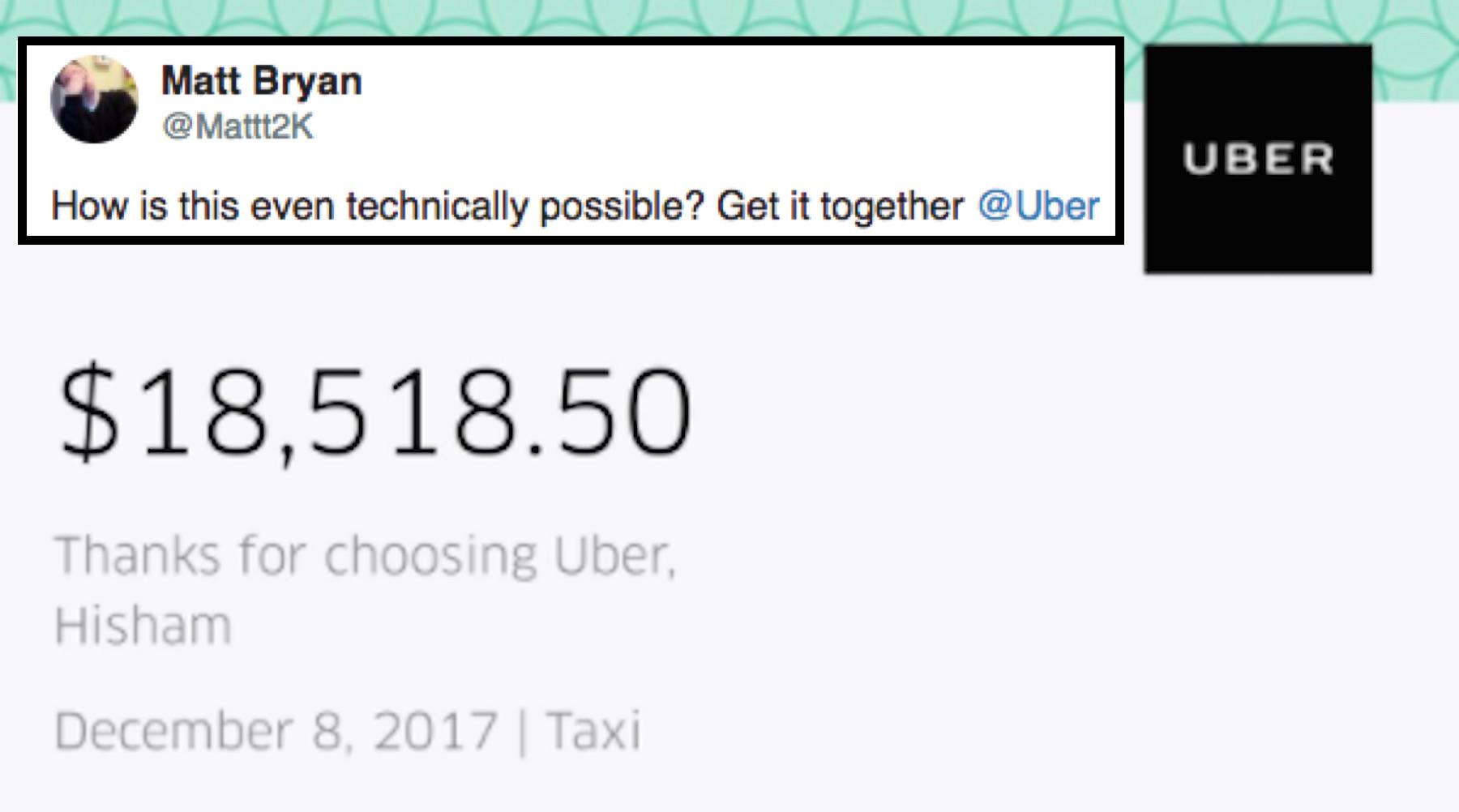 Uber Charged This Rider $18,500 For A 20 Minute Ride
By Aimee Lutkin
On Friday night, Toronto resident Hisham Salama ordered an Uber to take a trip to a hospital and visit a friend. He told Vice Canada that he was pretty surprised when he saw the bill, because the 20 minute ride had cost him $18,518.50. That's Canadian dollars, but still.
"My first reaction was to just laugh, because I thought it was probably just an error but then about 20 minutes (later), when I was with my friend, I thought I should probably check my credit card to make sure everything was OK," Salama, told Vice. He'd been using the metered Taxi fare, not the Uber X ride, which made him wonder what the mix up could be. When he looked, he saw the full fee was pending on his credit card.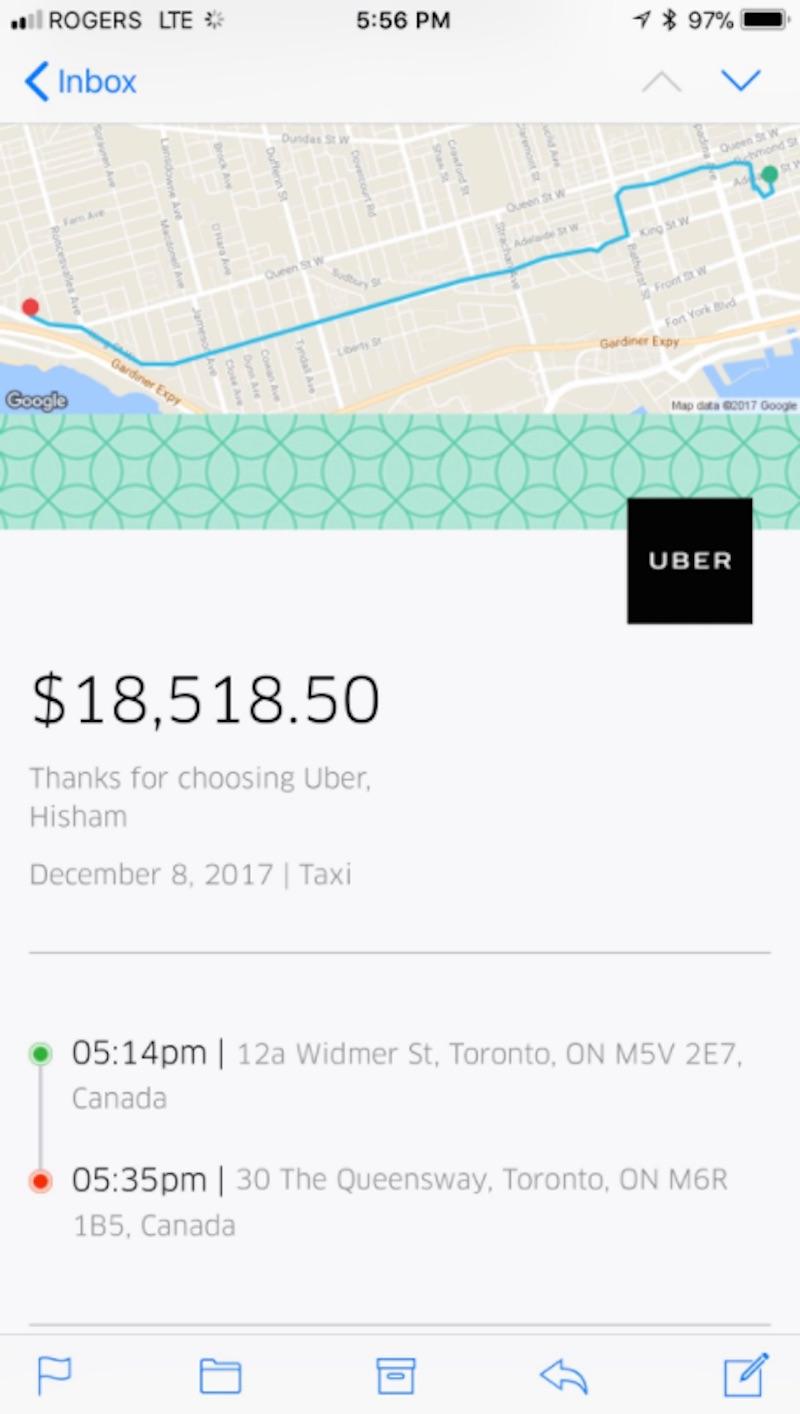 He tried contacting Uber several times, to no avail. In the morning he spoke with an Uber representative on the phone, who told him, "I can confirm that based on the pickup and drop-off locations of the trip you took, this fare is correct."
He received an email saying the same — in short that, "The upfront fares are based on the exact pickup and drop off locations that you input, so when that trip is changed, our system switches to charging based on the time and distance of the actual trip instead, using the rates that apply to the vehicle option you selected."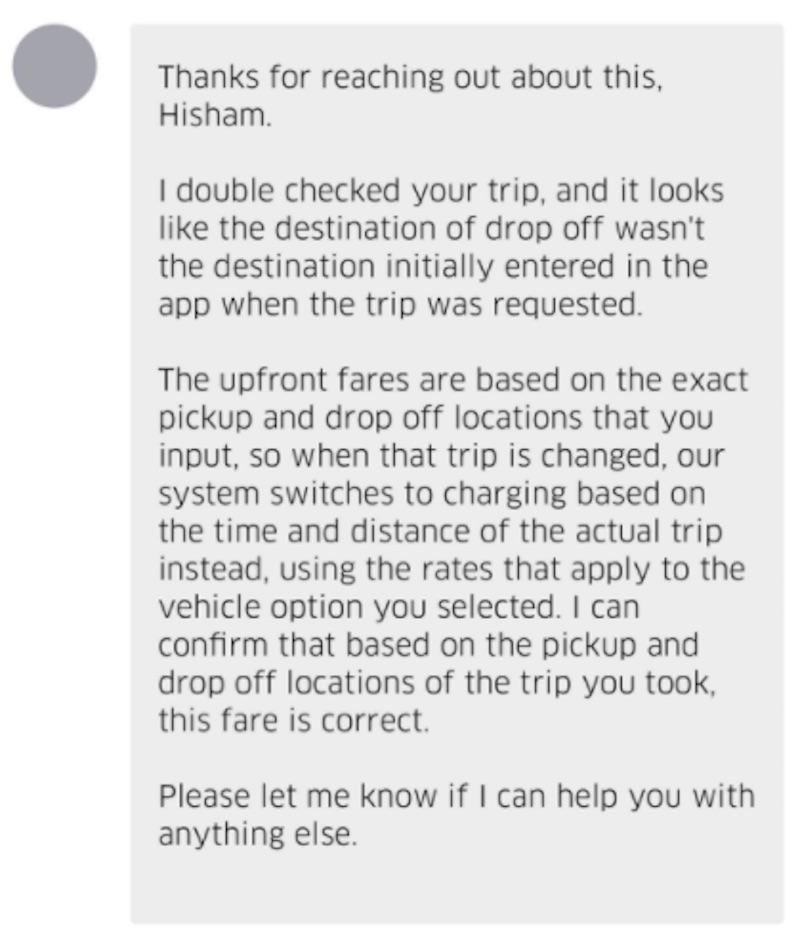 People cannot believe that an Uber representative would dismiss an obvious mistake like this:
After getting the Internet to rally around him, Salam tweeted that he'd finally gotten Uber to reimburse him for the overcharge:
But he also says: "If it takes an army of people to tweet and post online to interest you and for you to respond, that is a serious issue."
Though I am wondering who even has almost 20,000 for Uber to snag? This man is a king!!