People Are Using Uber To Get To The Emergency Room Because Ambulances Are Too Expensive
People can't afford to take ambulances to the ER — so they've found a workaround: Taking Ubers.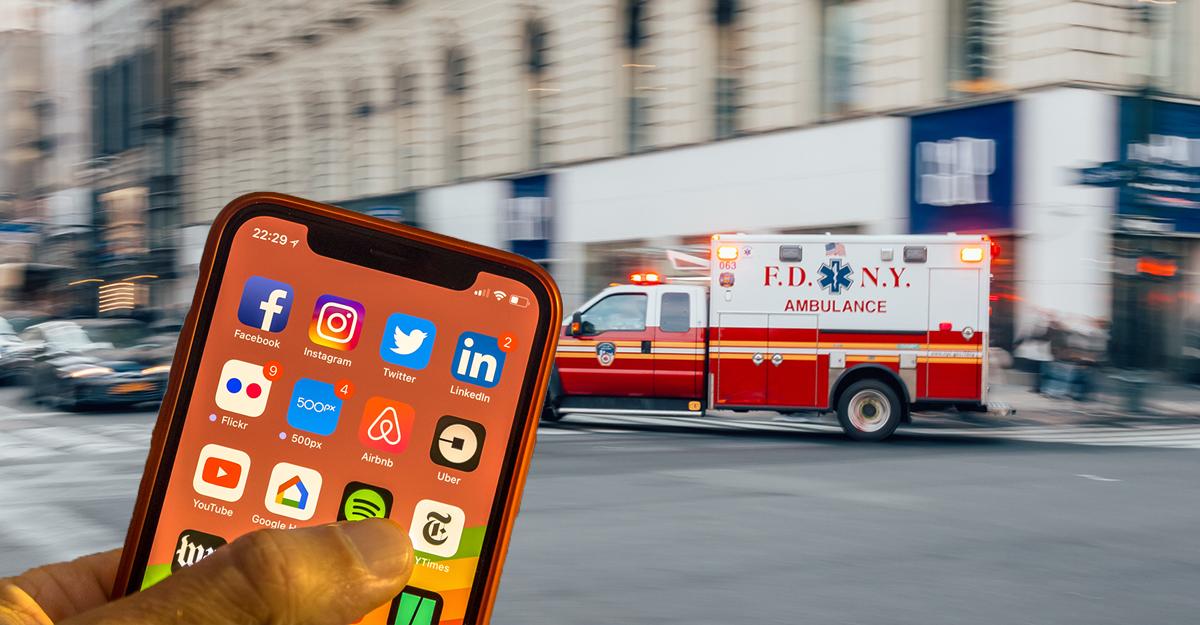 If you've ever had to go to the emergency room, you'll know that healthcare in the United States is a lot more expensive than in other nations around the world. In the United States, a broken arm can set you back more than $1,200 if you have a high deductible health plan, and even higher if you're uninsured. In Sweden, it's $45.
Article continues below advertisement
And one of the most expensive aspects of an emergency trip to the hospital can be the ride there. Some people have been charged as much as $1,700 for a 15-minute trip in an ambulance.
It makes sense then why more and more people are using an Uber rather than an ambulance. A research paper released Wednesday studied the effects of Uber on ambulance usage rates in 766 U.S. cities in 43 states between 2013 and 3015. The results probably won't surprise you.
Article continues below advertisement
Co-authors David Slusky, an assistant professor of economics at the University of Kansas, and Dr. Leon Moskatel, an internist at Scripps Mercy Hospital in San Diego, found that ambulance usage dropped significantly when Uber was in its infancy.
Slusky said that at the "most conservative" end of their estimate, usage dropped by 7% over the period. And Moskatel believes the number is already much higher:
Article continues below advertisement
"My guess is it will go up a little bit and stabilize at 10 to 15 percent as Uber continues to expand as an alternative for people."
Moskatel doesn't see this as an issue though, and believes that patients "tend to be pretty good at assessing their state and how quickly they need to come in and how sick they are."
Article continues below advertisement
Moskatel also pointed out that before the rise of Uber, many people were "using ambulances to get to the hospital because they simply don't have another way to get there."
But Uber advised calling an ambulance rather than hailing one of their drivers in an emergency in a statement to The Mercury News:
Article continues below advertisement
"We're grateful our service has helped people get to where they're going when they need it the most. However, it's important to note that Uber is not a substitute for law enforcement or medical professionals. In the event of any medical emergency, we always encourage people to call 911."
Paul Kivela, president of the American College of Emergency Physicians, also advised against calling Uber.
Article continues below advertisement
"A paramedic has the training and the ability to deliver life-saving care en route. Where I really have a hard time is believing an Uber driver is going to attend to you."
Slusky believes that the cost of an ambulance is prohibitive to many.
Article continues below advertisement
"They have to think about their health — and what it's going to cost me. And for many of us with high-deductible plans, an ambulance ride would cost thousands of dollars.''
"If we want to reduce (health care) spending, we have to find ways to do things cheaper — and that's in all kinds of situations where you don't need the most expensive resource. We don't all need to fly first-class all the time."
Article continues below advertisement
Social media users seemed to agree.
Article continues below advertisement
Would you call an Uber rather than an ambulance in an emergency?