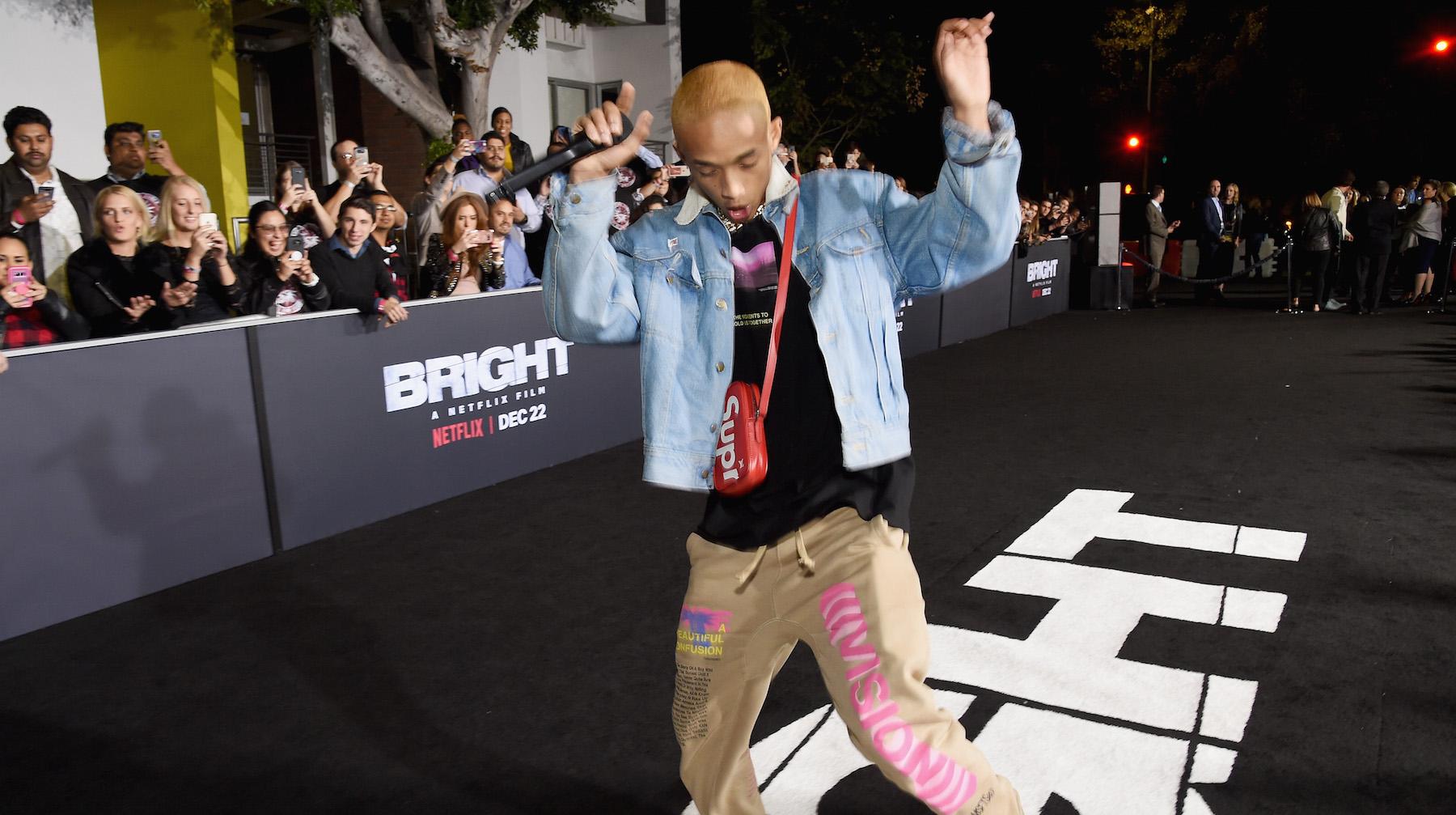 Jaden Smith Just Moonwalked Across The Stage During A Concert — And We're In Awe
By Aimee Lutkin
You know Jaden Smith, correct? Son of The Fresh Prince and Jada Pinkett Smith? Star of the worst adaption/remake of Karate King known in existence? Rapper of the great guest verse in a Justin Bieber song (despite placing a close second to Ludacris in "Baby")? Odd Twitter philosopher who would routinely go viral when he was merely a child? You know, that Jaden Smith?
Anyway, Jaden Smith comes from a family of incredible achievers, and his social media presence is a delight. It's not too shocking if Smith is great at everything he tries to do, but he still managed to do surprise us with this moonwalk he threw out there during his performance at the Rolling Loud Festival in California this weekend.
He looks like a cyborg programmed to honor Michael Jackson.
And he's not humble about it: And why should he be? If I could casually glide across the stage like that (heck, if I could just glide across literally any surface — room full of adoring fans or not), you better believe I would literally never, ever shut up about it. Everyone who have met me, or ever would meet me would know about my amazing abilities, I would make sure of it. And it seems like Jaden is sort of taking a similar approach. Again! Not that we blame him for doing so!
Seriously, modest? Give me one good reason why he should be modest? That moonwalk was incredible, and he's getting a standing ovation on Twitter for it:
You know that somewhere Michael Jackson is nodding his head in approval, too:
There is nothing I love more than the fact that Jaden has made countless headlines for his senseless tweets, only to show every single person on Twitter up using his sweet, incredibly impressive, and truly awe-spiring dance moves. Actions really do speak louder than words.