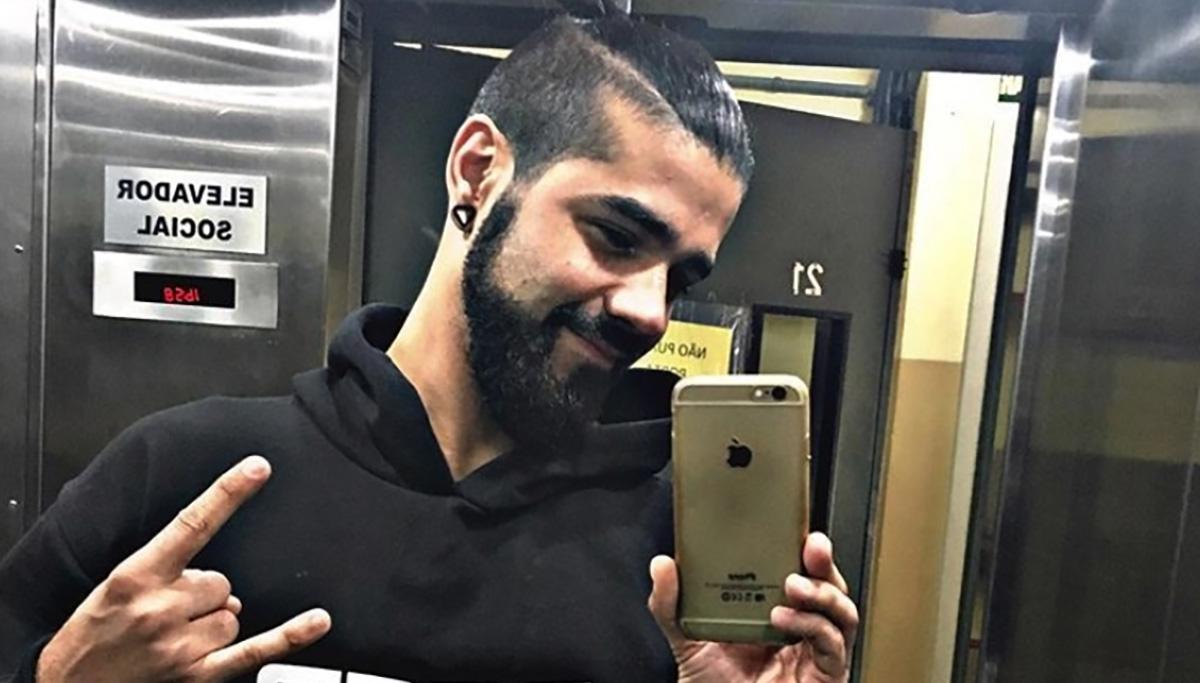 International Superstar DJ Dies During EDM Festival In Freak Stage Accident
By Mark Pygas

Nov. 18 2019, Updated 2:37 p.m. ET
Music festivals are supposed to be happy places, where people can simply enjoy themselves, the company of like-minded fans, and the sheer joy that goes along with seeing your favorite musical performer live. Unfortunately, this would-be joyous occasion got incredibly dark incredibly quickly when an internationally renowned performer experienced a true freak accident and was killed while performing at one of these festivals that fans and artists alike have come to love. 
DJ Kaleb Freitas has been killed and three others are injured after strong winds caused part of a stage to collapse during Brazil's Atmosphere EDM Festival. Freitas was performing on stage when the stage collapsed under strong winds. The festival went ahead despite adverse weather warnings from authorities. 
Article continues below advertisement
Following the incident, Freitas was rushed to a hospital in Porto Alegre with head injuries, but died soon after arrival. Fans captured the terrifying moment on their phones. 
The stage structure at Atmosphere Festival, which began on Saturday, collapsed after powerful winds hit part of Rio Grande do Sul this afternoon. This is a developing story.

Video: MetSul Meteorologia pic.twitter.com/cMzUBwu8bH

— EDM.com 🎄 (@TheEDMNetwork) December 17, 2017
Article continues below advertisement
Fuertísima escena del derrumbe de un escenario en el festival Atmosphere de Brasil a causa de fuertes vientos. Murió el artista brasileño, DJ Kaleb, en ello. Descanse en paz :( pic.twitter.com/bckeqY3aH5

— Trino DJ (@trinodj) December 17, 2017
Atmosphere Festival issued a statement in Portuguese: 
Article continues below advertisement
"We always cherish the security of our audience, following all the processes, reports and authorizations requested by the local authorities. And to our audience we will keep them informed of all our actions to keep the truth about the facts that have occurred. We're sorry, we lost a friend, an artist. Our priority is to assist the wounded and their families. We thank the military brigade and the fire department for all assistance." 
Sergio Bandoca, one of the people in charge of the exhibition centre where the festival was held, said: 
Article continues below advertisement
"It was madness. The scale of the tragedy could have been far worse. Things were flying all over the place. There was panic." 
Friends and fans of Freitas took to social media with condolences. 
Article continues below advertisement
Thoughts go out to all those affected by the collapse of the stage at the Atmosphere Festival. #EDMFamily unite and show everyone love. I did lights for a long time and it hurts to see this kind of thing happen. #myheartiswithyou

— Coleman Hamilton (@_Coleman) December 17, 2017
Sad news of what happened at the Atmosphere Festival! My condolences to family and friends of Dj Kaleb 🙏🏻

— CARINA (@djcarinamusic) December 18, 2017
Article continues below advertisement
Hey guys, next time a festival cancels or evacuates due to inclement weather don't attack them for it. Understand that they only have your safety in mind- they lose thousands of dollars during evacuations but they must do it to protect you. My heart goes out to Atmosphere Brazil.

— Annie Macs (@annie_c_macs) December 18, 2017
WHAT'S GOING ON TODAY?! Today, we lost the lead singer of a South Korean boy band AND DJ Kaleb Freitas! My prayers are with the families of the 2 celebrities..

— Heavy Wrestler (@MrWOKENSmark) December 19, 2017
Article continues below advertisement
The promoters better have had insurance. This kind of thing should never happen. Winds that high cancel the event. You guys never do! So sad. My deepest condolences to his family. https://t.co/RCv347Bz5w

— KAYA (@KayaJones) December 19, 2017
Article continues below advertisement
As anyone in the industry will tell you, truss collapse is the worst thing that can happen at a show.

And it makes me want to get better at my job.https://t.co/0ZCbMFoK5R

— Oddy (@0ddj0b) December 19, 2017
Article continues below advertisement
This is ridiculous. They should have stopped the show the second things got even half this bad. Not only were all the people in attendance at risk, but as seen one of the artists actually died. https://t.co/Zp3Cz58x8m

— วนliคຖຖค krนŞhຖi¢ 🐨 109 Days! (@Castimitri) December 19, 2017
Should the festival have been cancelled?