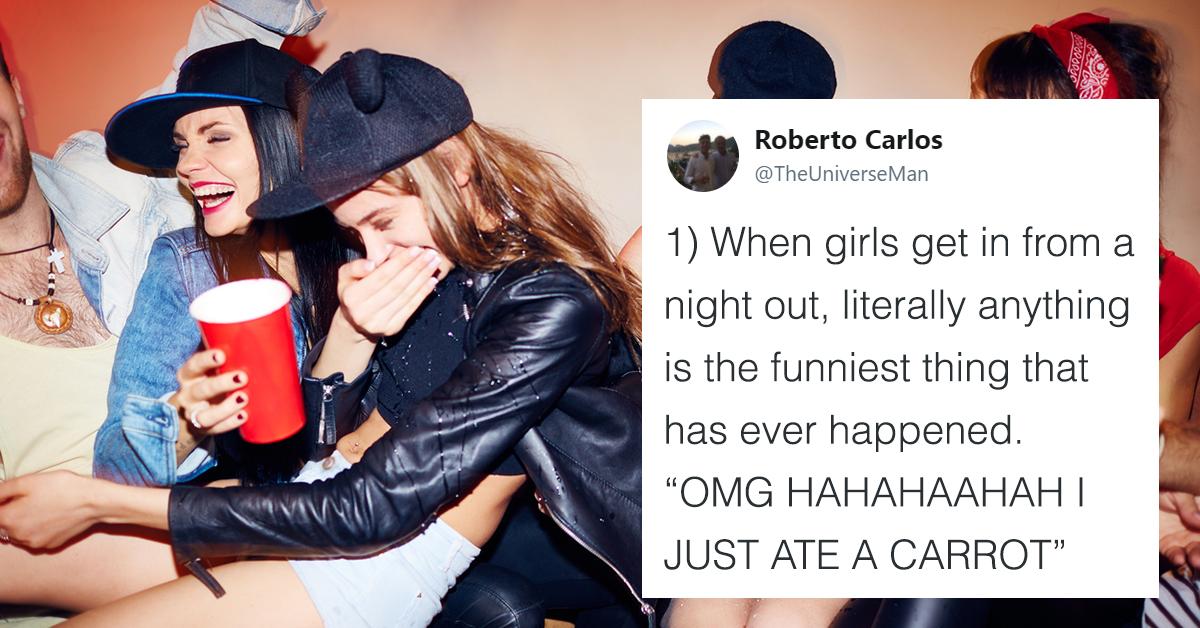 Man's Twitter Rant About What It's Like Living With Women Takes Internet By Storm
By Mark Pygas
They say that men are from Mars and women are from Venus. And if you've ever lived with a large group of aliens before, you'll have made some pretty bizarre observations. Twitter user Roberto Carlos recently had to live with a group of a women for a week, and he made a hilarious Twitter thread about some of the things he noticed...
And yes, they're way too real. I'd like to think that Robbie learned a lot about the fairer sex that week, and based on his tweets, it seems like he did. He touched on everything — from menstrual cycles and the perils of taking your birth control, to makeup routines, to dating habits when it comes to texting and flirting (men, this could actually be legitimately useful advice here). And of course, I would be remiss not to mention the ever-loving presence of hair (and hair ties) absolutely everywhere.
Anyway, living with people who are different than anyone you ever lived with is definitely a challenge, and young Robbie was up for educating people on how gender can play a huge role in what your living situation is like (especially if you never lived with the opposite sex)!
Way too real. So real, in fact, that people took to Twitter to. tell Robbie just how spot on this whole thread is! "I have never seen something so accurate," one lady tweeted. Another woman went ahead and identified where she and her girlfriends fit in to the analysis; "Kirby's the mom, Maranda's the eyeliner applicator and me and Lace can't pick a damn outfit." One guy even chimed in — tagging his former female roommates — and wrote, "This thread is exactly what it was like living with you lot."