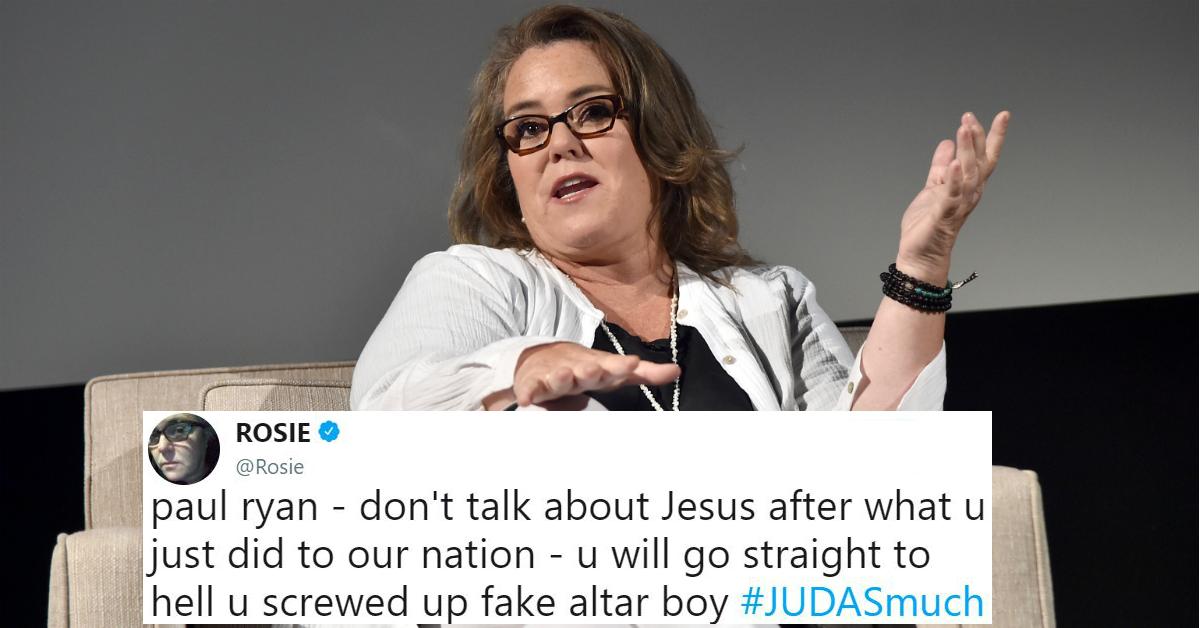 Rosie O'Donnell Just Slammed Paul Ryan After He Sent A Merry Christmas Tweet
By Mustafa Gatollari
The GOP tax bill has understandably angered a lot of Americans.
It may have to do with the fact that the bill enormously benefits corporations and the wealthiest Americans.
Or, as one tweet puts it, "GOP: Passes massively unpopular tax bill in the dead of night that ultimately raises taxes on the non-wealthy while slashing corporate rates and ALSO kicks 13 million people off insurance. Young Republicans: You know what this calls for? Memes!"
You won't have to search hard to find vocal critics of the tax bill, but Rosie O'Donnell has made her ire very well known online. She even publicly offered to pay Senators Jeff Flake and Susan Collins $2 million to vote against the bill.
O'Donnell had it out with conservative commentator Ben Shapiro regarding her payoff proposal. Some of her tweets were, at one point, deleted.
But O'Donnell hasn't quieted her disapproval of the GOP tax bill, recently tweeting at one of the bill's staunchest proponents, Speaker of the House Paul Ryan.
O'Donnell invoked religious language in attacking Ryan for what she perceived as unchristian behavior.
The tweet was a response to Ryan's holiday message, which he tweeted two days before Christmas.
For O'Donnell and other critics, it was difficult to take Ryan's message as genuine. O'Donnell quoted this response from Shannon Watts, who made a point about Christ's message of social justice.
Others offered a harsh comparison.
And since we're living in 2017, these complicated debates about religion and politics were made with memes.
Some people weren't entertained by the memes, wanting them to stop.
But we all know that's now how the internet works.
The critics' point was pretty clear: if Paul Ryan loves Jesus, then he's acting in direct contradiction to Christ's teachings.