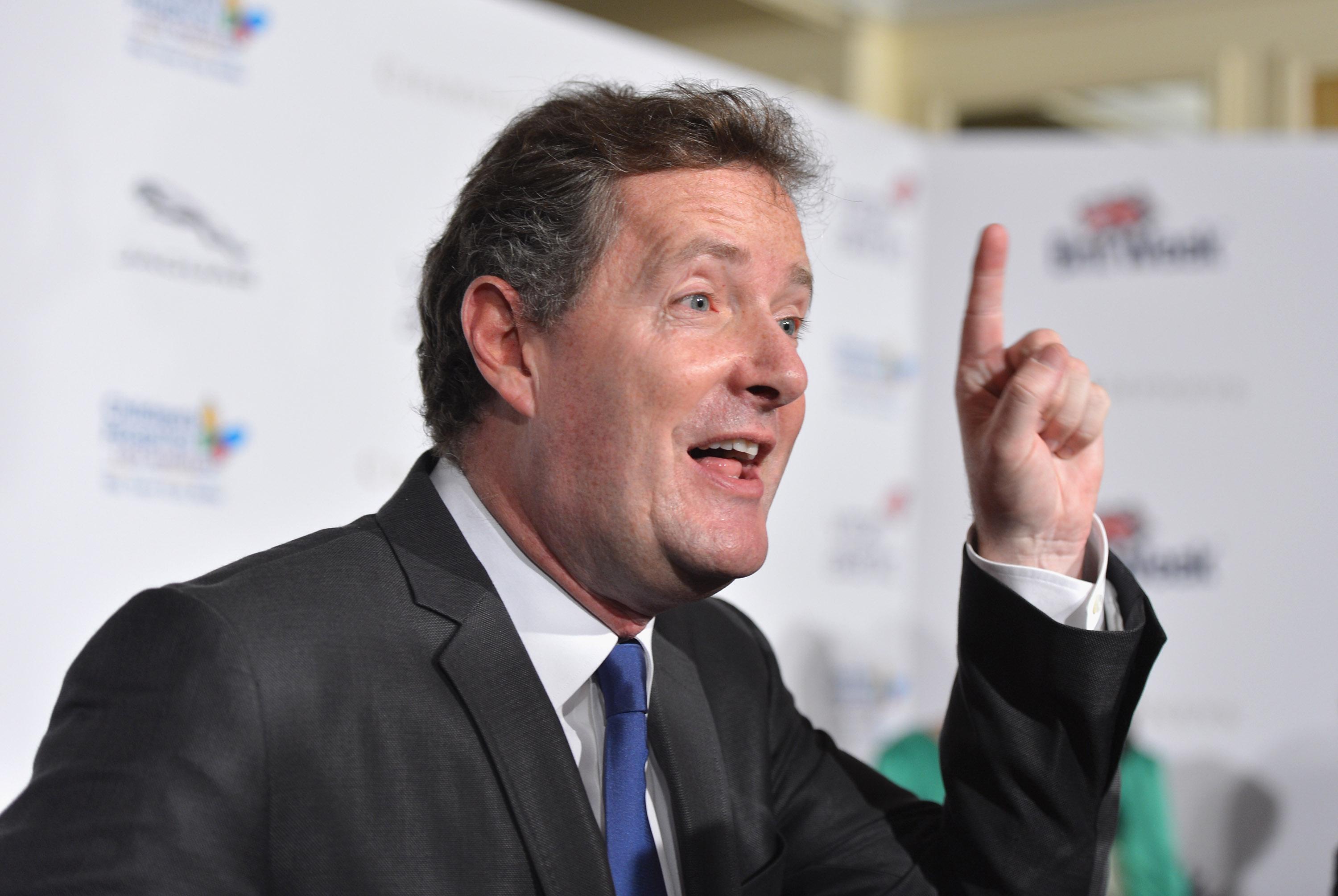 Viewer Notices A Strange Blemish On Piers Morgan, And Possibly Saved His Life
By Zachary Brenner
It's always nice to have fans. They might even save your life one day.
Take for example, what happened with Piers Morgan recently. After hosting a documentary called Serial Killers With Piers Morgan, Morgan received a rather surprising email from Gillian Nuttall. She said, "Piers, at the risk of sounding like a lunatic, I'm just watching your programme and there's a blemish on your chest. Have you had it checked?"
Nuttall is the founder of Melanoma UK, an organization that has been supporting skin cancer patients since 2007, so she knows what she's talking about here. Melanoma is the deadliest form of skin cancer — so she definitely knew it was worth the risk of "sounding like a lunatic" to be extra careful.
Turns out her hunch was right. Morgan heeded her advice and saw a health care professional. There he was told that the blemish could have turned cancerous if he had waited any longer to have it removed.
In response to Nuttall saving his life Morgan said, "Give that lady a Gold Star! Thanks, Gillian. Oh the irony of a serial killer inadvertently helping to save my life. Merry Christmas!"
Other viewers have lots of thoughts regarding a serial killer saving his life.
After hearing that her hunch was right Nuttal took to social media to explain things further. "He was interviewing a serial killer and I watched it – he had an open neck shirt on and it caught my eye. I stopped the TV and looked closely – it really bothered me so as I'd got his email, just thought 'quick shove in the right direction won't harm'."
Melanoma UK is now understandably using this opportunity to stress how important it is to be on the lookout for anything unusual.
If you'd like to learn more about Melanoma UK or Melanoma, you can do so here.
[h/t The Independent]