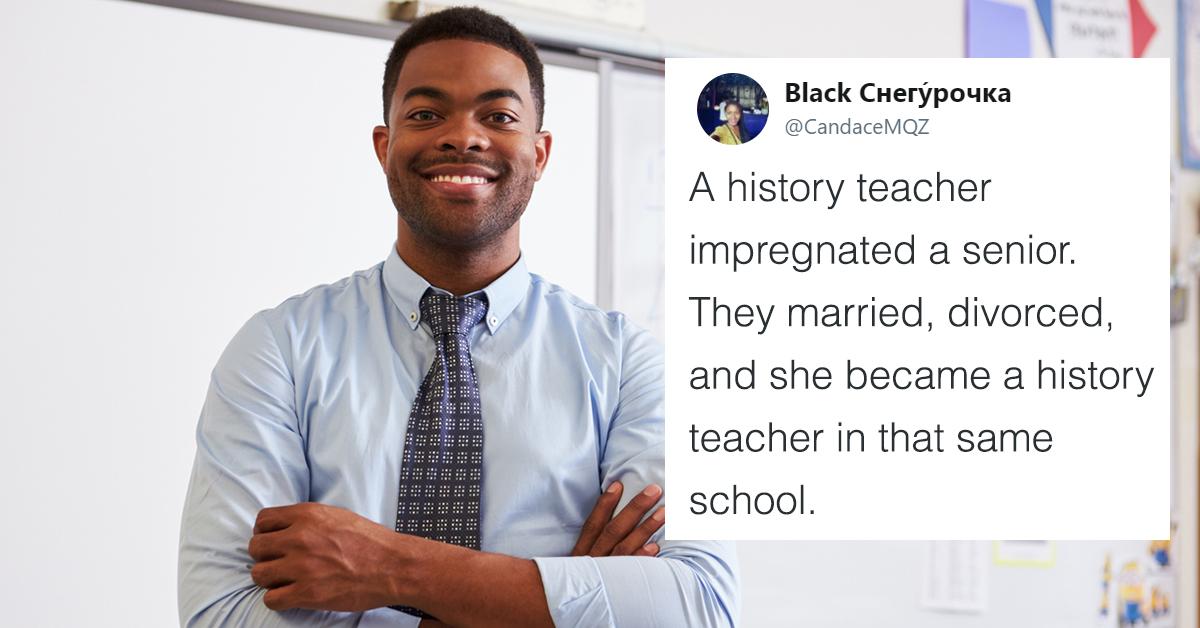 People Are Sharing The Events That Made Their Schools Infamous And We Can't Stop Reading
By Mark Pygas
When you're in high school, literally everything seems like a big deal. Of course, there is the rare occasion when something is a big deal. A very, very big deal. You know the type. There's always one event in high school that no one stops talking about. An event that changes everything and makes your school infamous across the entire city. Whether it's a student getting pregnant, or a teacher getting a student pregnant.
And if you thought that one defining moment in your school was crazy, you have the hear what happened at these schools. Twitter user Katie Notopoulos took to the social media site over the Holidays to ask people to share the events that changed their school forever.
And yes, they get pretty shocking. After all, drama and scandals are plentiful when you're dealing with teenagers — but it takes a lot more than that for something to go from being an incident to "the incident."
That's a lot of stuff for four years.
Pretty sure this is a plot to a movie.
Someone got tased, which definitely not something you see everyday — at a high school or otherwise.
This is actually a good one.
There's a lot going on here...
It took two days for them to fix it?
Well, those were crazy. It just goes to show you that 1. Crazy things are happening not just at your high school, but at every high school and 2. Whatever happened to become "the incident" at your high school probably wasn't that crazy. Unless, of course, you happened to have gone to one of the high schools listed above. And, well, if that's the case we want to know more! (No, really, what was a mild day like?)