There's a neighborhood in Boulder, Colorado, that is getting freaked out by one man's holiday decorations. Chris Olson has had concerned community members rush into his yard, greeted both the police and the fire department, and made it onto the local news for his work here, and he seems thrilled about it.
Olsen spoke with KUSA about the dummy hanging from the edge of his roof which is so convincing, people contacted the authorities. It's actually kind of touching that people care so much, but when it looks like someone is about to fall to their death from a roof, folks step up.
Olsen used his own clothes, stuffed with yet more of his clothes, and he got a lot of the details nailed down perfectly. Gloves, hat, warm parka. This dummy is dressed better than I am.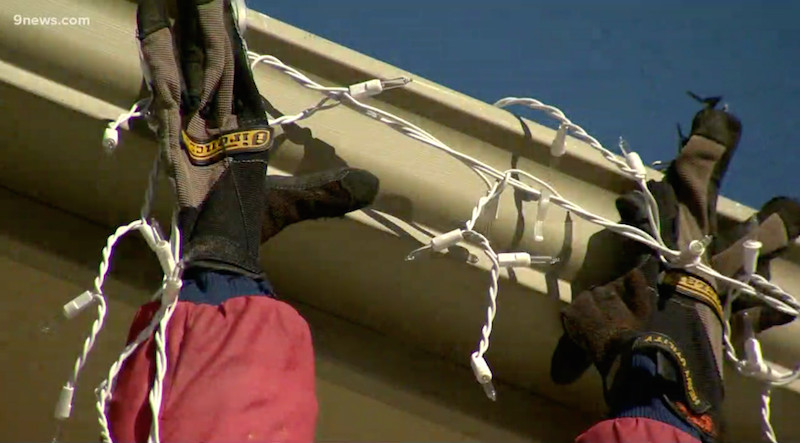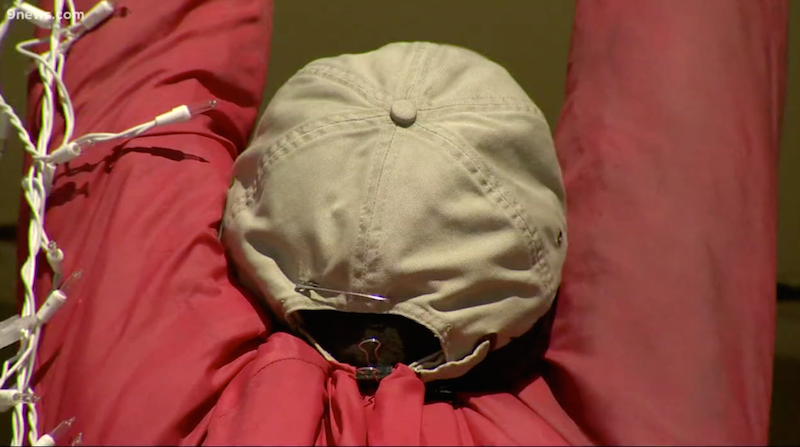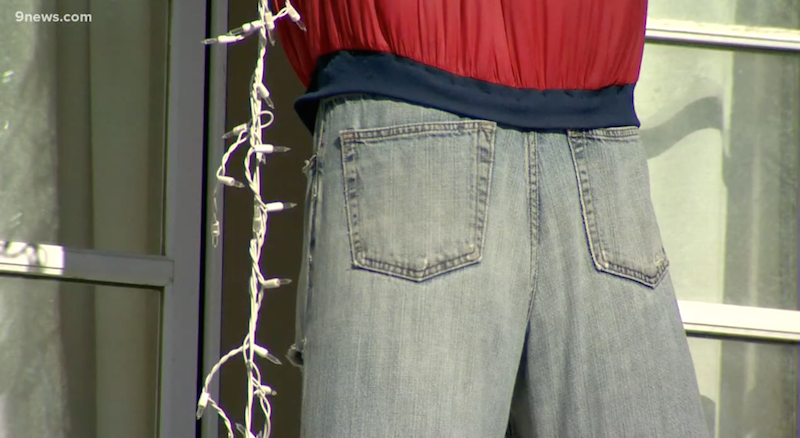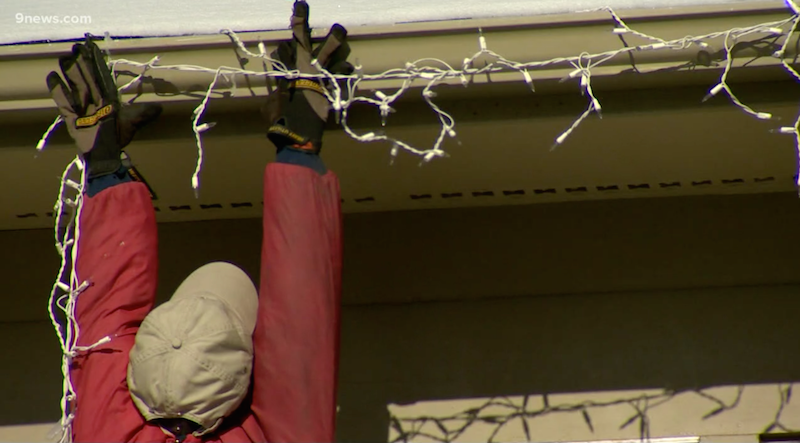 Up close you may not be convinced, but from a distance, it really does look like a guy was stringing up his lights, then took a tumble: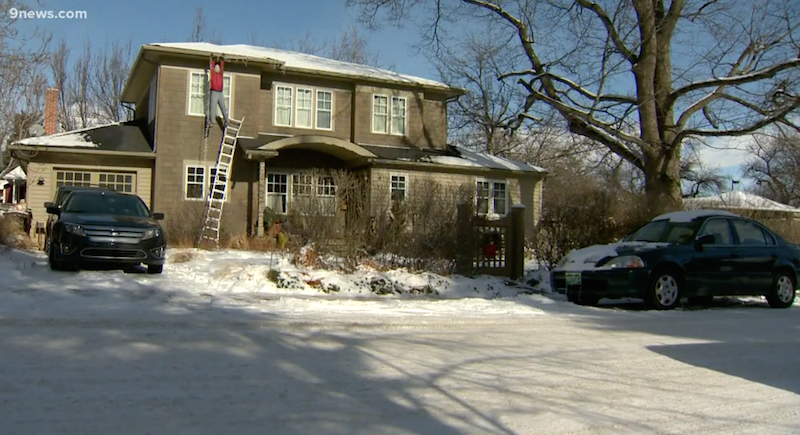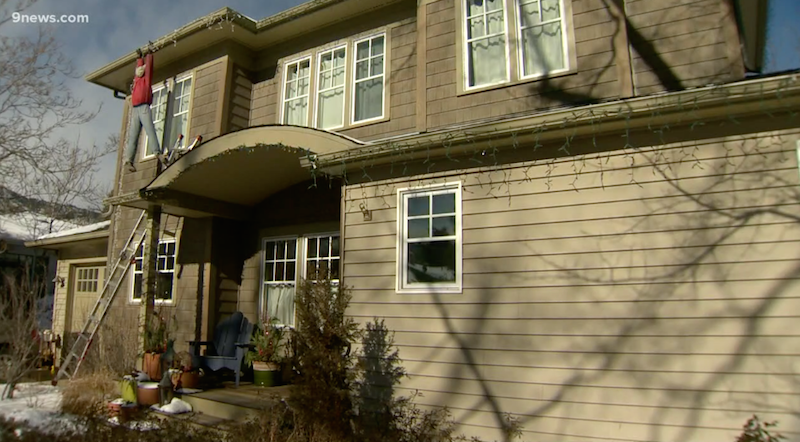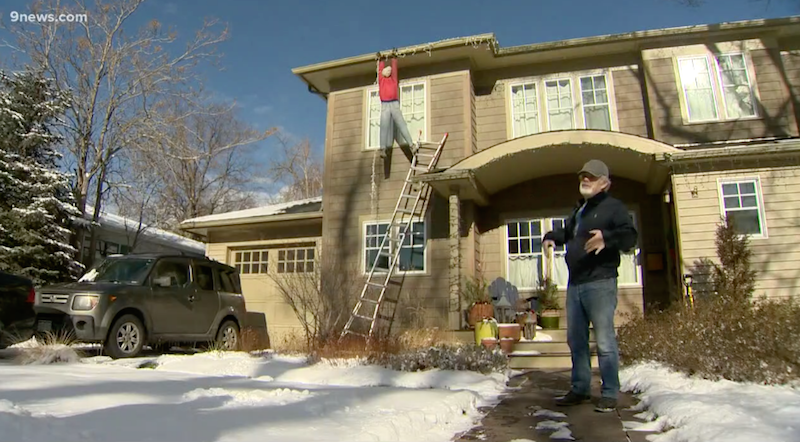 Olsen says that he and his wife have had to go out in the yard to reassured freaked out Good Samaritans that the dummy is fine and not a real person. But on the bright side, isn't it sort of cool how there are still enough people concerned about the welfare of a stranger that they'd actually follow through on the whole "see something, say something"?
They also say that if they do it again next year (they will), they plan to contact the local police so they know not to rush over with the fire trucks. Apparently, the officers who responded to the emergency call were amused, and didn't even ticket Olsen. All in the name of good, safe holiday fun, we guess!
Guess it's slow around Christmas?