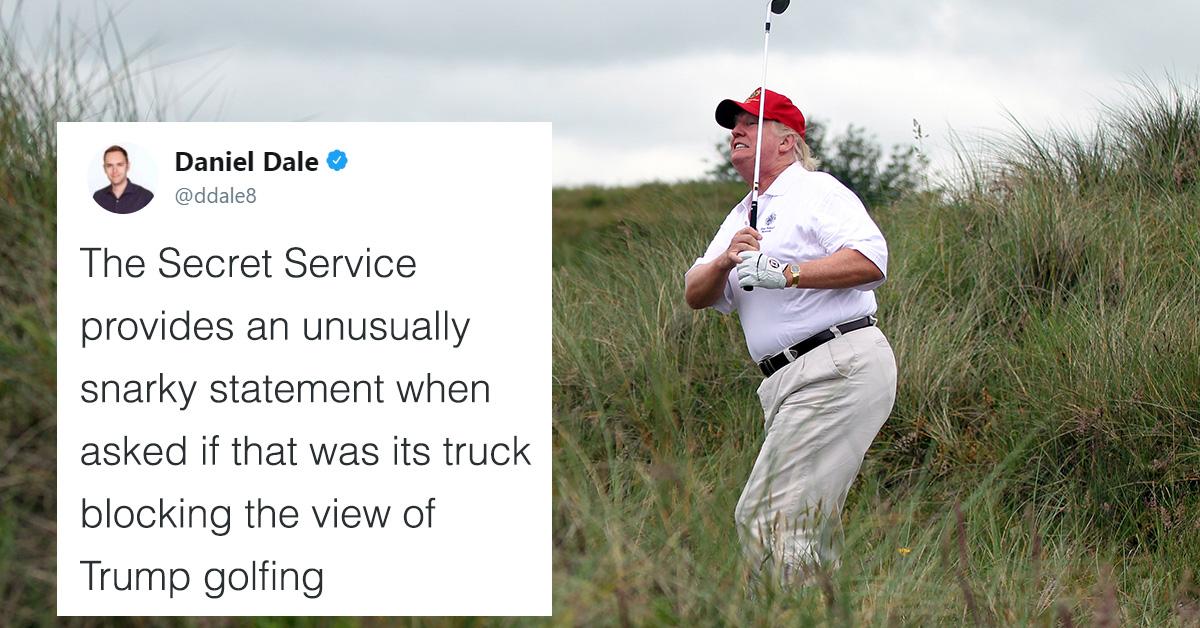 President Trump Is Allegedly Going To Extreme Measures To Stop Reporters Seeing Him Golfing
By Mark Pygas
Despite repeatedly criticizing President Barack Obama for his golf trips over the years, and saying that he would "rarely leave the White House," President Donald Trump has reportedly spent a third of his presidency at his properties or golfing.
Over Christmas, President Trump visited his Mar-a-Lago resort yet again. And despite taking to Twitter on Christmas day to say that he'd return to work on the 26th, President Donald Trump was spotted golfing with Georgia Senator David Perdue, as well as PGA tour player Bryson DeChambeau, and former pro golfer Dana Quigley. "I hope everyone is having a great Christmas, then tomorrow it's back to work in order to Make America Great Again (which is happening faster than anyone anticipated)," he tweeted at the time.
President Trump was also on the course on Christmas Eve and the 23rd.
On Wednesday, as CNN attempted to record the President's golfing through breaks in the tree line, a large truck moved in to obscure their cameras.
Yes, this is an actual thing that happened.
The truck didn't seem to belong to the Secret Service, though. They provided a statement to CNN's Kevin Liptak.
The Palm Beach County Sheriff also denied that they ordered the truck to block the view of reporters.
Though CNN's Brianna Keilar pointed out that the truck parked in an area that most likely would have been in the Secret Service's security cordon, and that the driver was seen covering his face from cameras as he moved the truck back and forth. The driver was reportedly around for one hole, driving away as the President finished.
That leaves a question. Who does the truck belong to? The Internet has their theories.
Others weren't happy about the stunt.
Some were more supportive of the President.