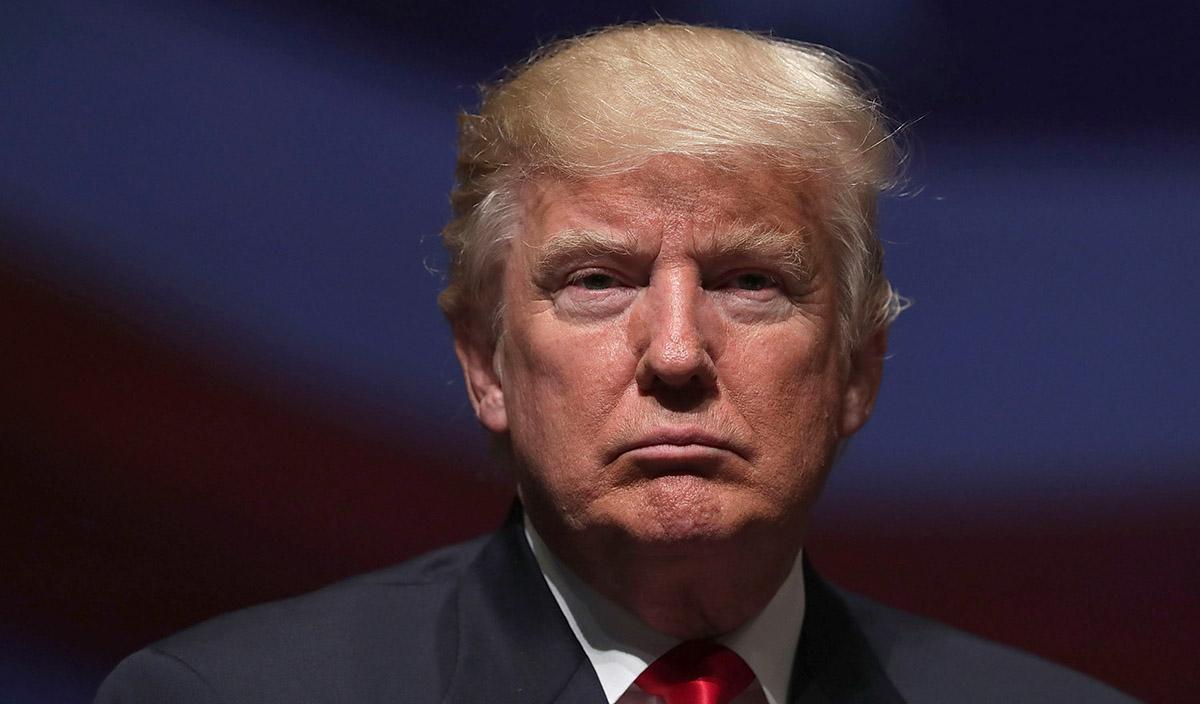 Photos Of Giant Trump Statue In China Emerge Online — And, Woof It's Something Else
By Mark Pygas
2017 was the Year of the Rooster in Chinese zodiac. And to celebrate the Lunar New Year, a Chinese shopping mall in Taiyuan, Shanxi, erected a giant inflatable chicken with President Donald Trump's haircut. Yes, there was an air-filled statue of a Trump/chicken hybrid.
As expected, the tribute divided people on social media, "WOW. Agh. Ugh. Don't insult our toddler President who's makin' #America great again," one person sarcastically tweeted. Another took the homage more personally, writing, "Sanctions on China no respect no USA money." Calm down, people.
The rooster eventually made its way to Washington DC in August to spread even more joy. Seriously, try looking at these photos and not cracking a smile. It's impossible. The gold hair, the pout, it's perfect.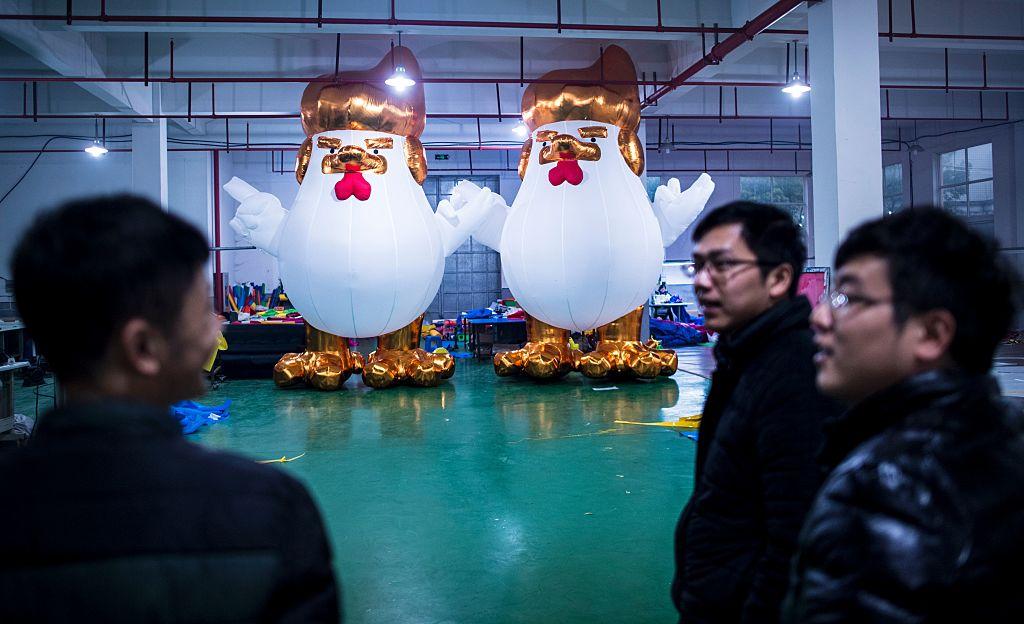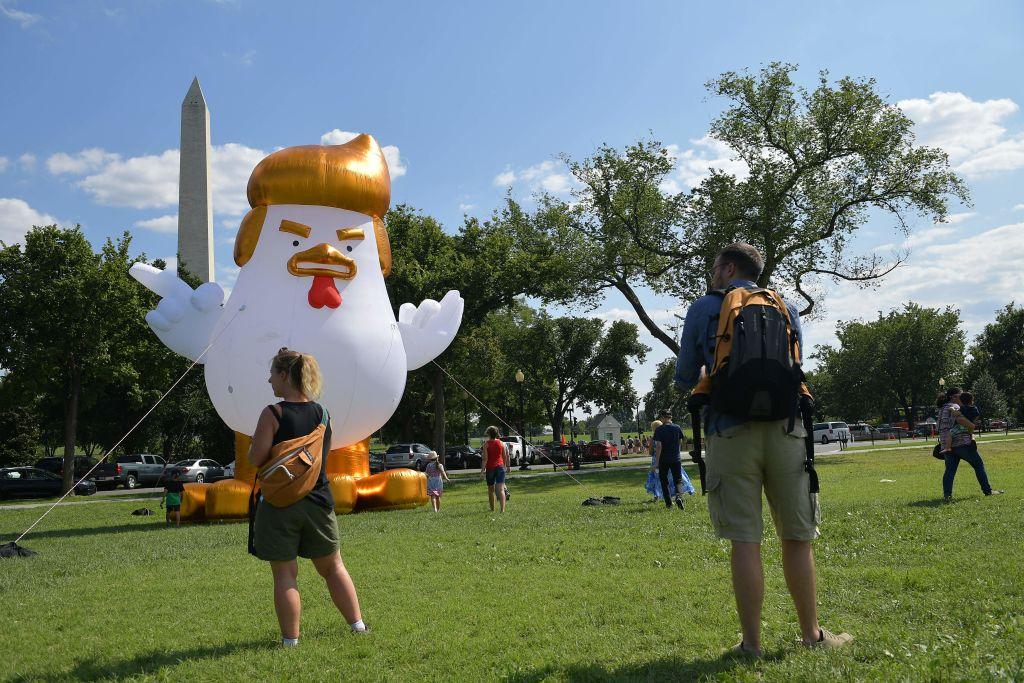 To keep things consistent. the same shopping mall has now made a similar statue to immortalize Trump in the form of this year's animal, the Dog. Yes, Trump is back but this time as a canine. It just makes things better knowing that Trump hates dogs — and why the term is one of his favorite insults. "The president, who has an aversion to dogs and other pets, considers canine comparisons to be among his most devastating put-downs," the Washington Post noted at one point. It's also very ironic that Trump, who was born in 1946, was born in the Year of the Dog. This just keeps on getting better and better.
Trump was born in the year of the dog, which occurs every twelve years. According to Quartz, it's bad luck if the animal of the year is the same year you were born in.
Here's how social media reacted to the latest statue...
What do you think of China's tribute?