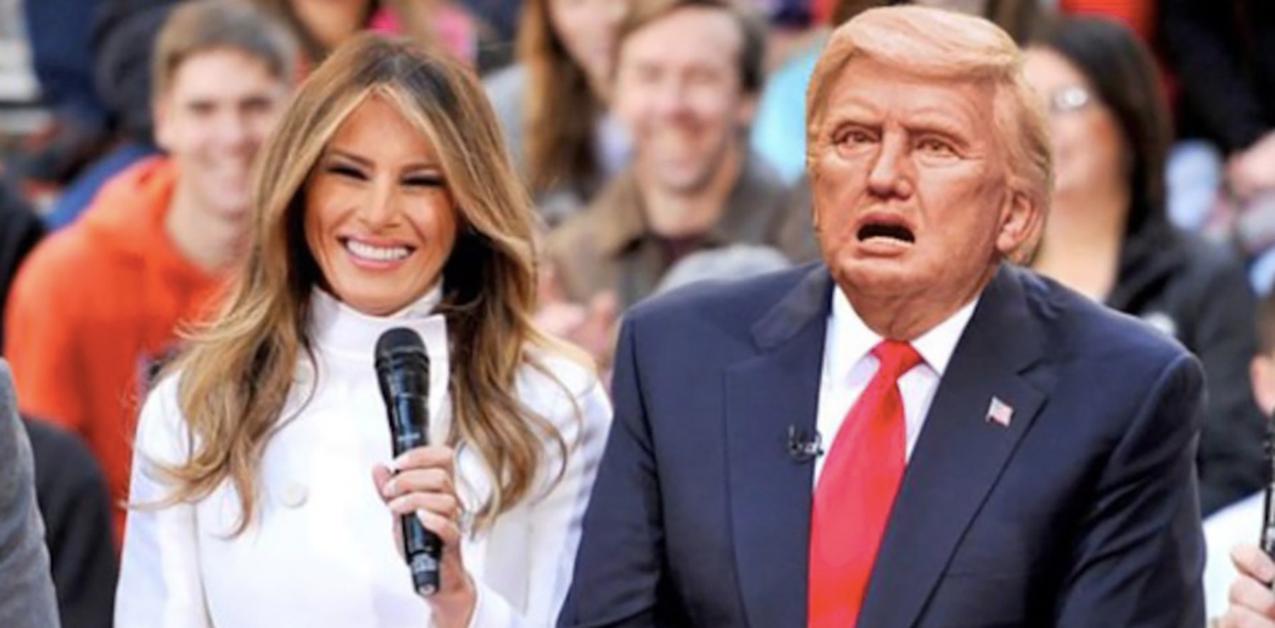 Someone Replaced President Trump With His Terrible Disney Animatronic And It's Hilarious
By Mark Pygas
In case you didn't hear the news earlier this month, Walt Disney World's Hall of Presidents reopened after months of delay with a new addition — President Donald Trump. And while this is already a pretty ridiculous and even more lame "ride" at the park, it got its moment of glory (for maybe the first time ever) when the new statue was revealed, and the animatronic was immediately mocked online for looking absolutely nothing like President Trump. It looked like a terrifying robot that could fuel years worth of nightmares... But nothing like Trump. Which made it a pretty easy target on the Internet.
Since the new addition was just screaming for a way to be elevated in the mockery, Twitter user Born Miserable decided to Photoshop President Trump out of several photos and replace him with his robot counterpart in what may be the best series of tweets on the Internet. Not even kidding. See for yourself:
"I've done several Trump Photoshops and when I saw that animatronic figure, I just thought it would make more sense to put it in place of him — just about as much of a human being as he is," Born Miserable told Mashable. And boy are we glad he followed through on that!
Somehow, it makes this photo look even more evil... Which we bet you didn't even think was possible! Yet here we are!
Even a robot needs a break every now and then, we get it.
There was the time President Trump mocked a disabled reporter...
These are the best photoshops ever. And social media users seem to agree... Because if we can't laugh at our robot president, is this even America?!
That's one way to round off the year.