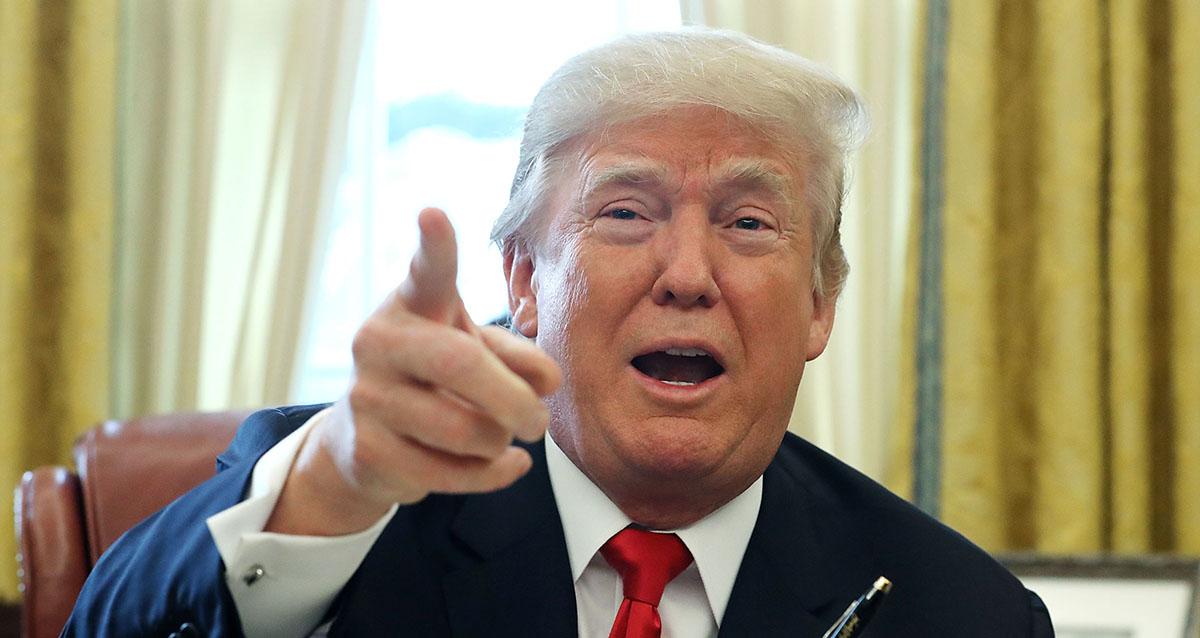 President Trump Just Attacked The Department Of Justice — That Should Go Well
By Mark Pygas
President Donald Trump has returned to Washington after spending the holidays at his Mar-a-Lago resort in Florida. And in one of his first tweets from the White House in weeks, Donald Trump attacked the Justice Department, calling it part of the "deep state."
The so-called deep state is an alleged group of government employees who secretly run the government. Many of President Trump's supporters believe that members of the deep state didn't want to see Trump elected, and are actively working against him. As one of his supporters tweeted, "Oh He knew it would be hell on Earth because our amazing President @realDonaldTrump knew the sinister evil of the deep state and knew that He has to do something about it! He is is a true patriot and I thank God for his hand of mercy that put him in office."
To prove the point, another added, "If they try to attempt to sue Donald Trump it's gonna be war against the people and the deep state. It's time for people to understand that we are being saved from being destroyed by our last president. WAKE UP!!!" Right, anyways, Trump feeds into this "deep state" paranoia by tweeting things like this, accusing Hillary Clinton and his aide Huma Abedin of being on the side of the "deep state":
The State Department posted a number of emails belonging to former top Hillary Clinton aide Huma Abedin on Friday after a Freedom of Information lawsuit. The emails were found on Anthony Weiner's laptop by the FBI.
Abedin reportedly forwarded State Department emails, including some that contained passwords, to a personal email account.
Trump called on the Justice Department to "finally act" on Abedin, as well as James Comey.
Here's how social media reacted: