The presents are unwrapped, the tree has been thrown on the curb, and life continues into the new year until next holiday season. But between now and then there are a whole lot of other holidays and special occasions to be celebrated. If you're the sort to send cards, you're probably looking for the perfect illustration and sentiment to convey your feelings via the U.S. Postal Service.
But Twitter user Joe Heenan has another idea. Just use whatever you got! Heenan shared his altered Christmas cards that have been spruced up with nothing more than a black marker and some ideas. It's a very economical way to celebrate the people you love in life by simply adding your own text to totally change the meaning of the card. Brilliant, is it not?!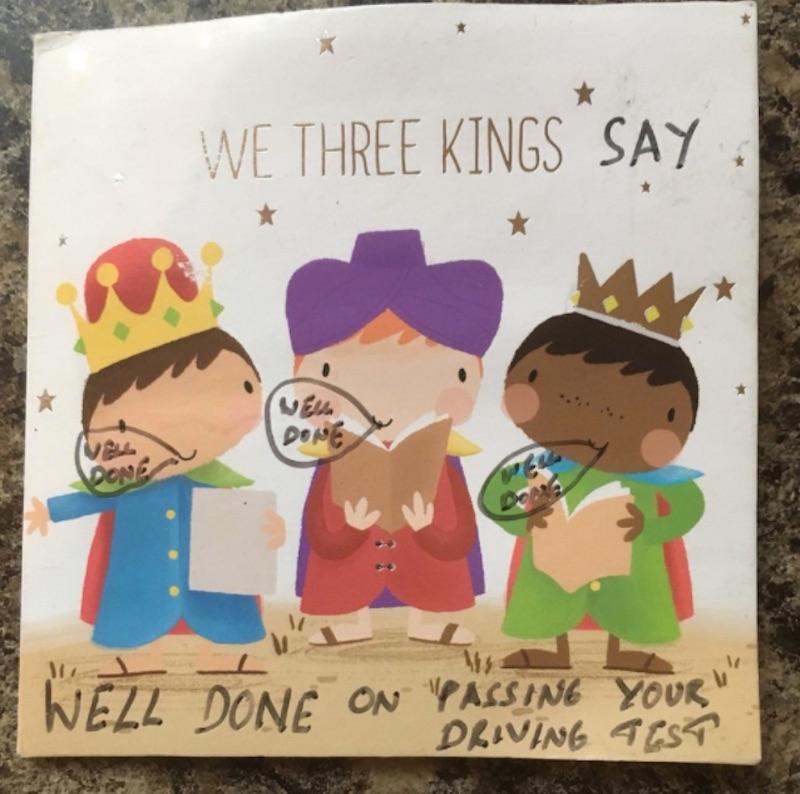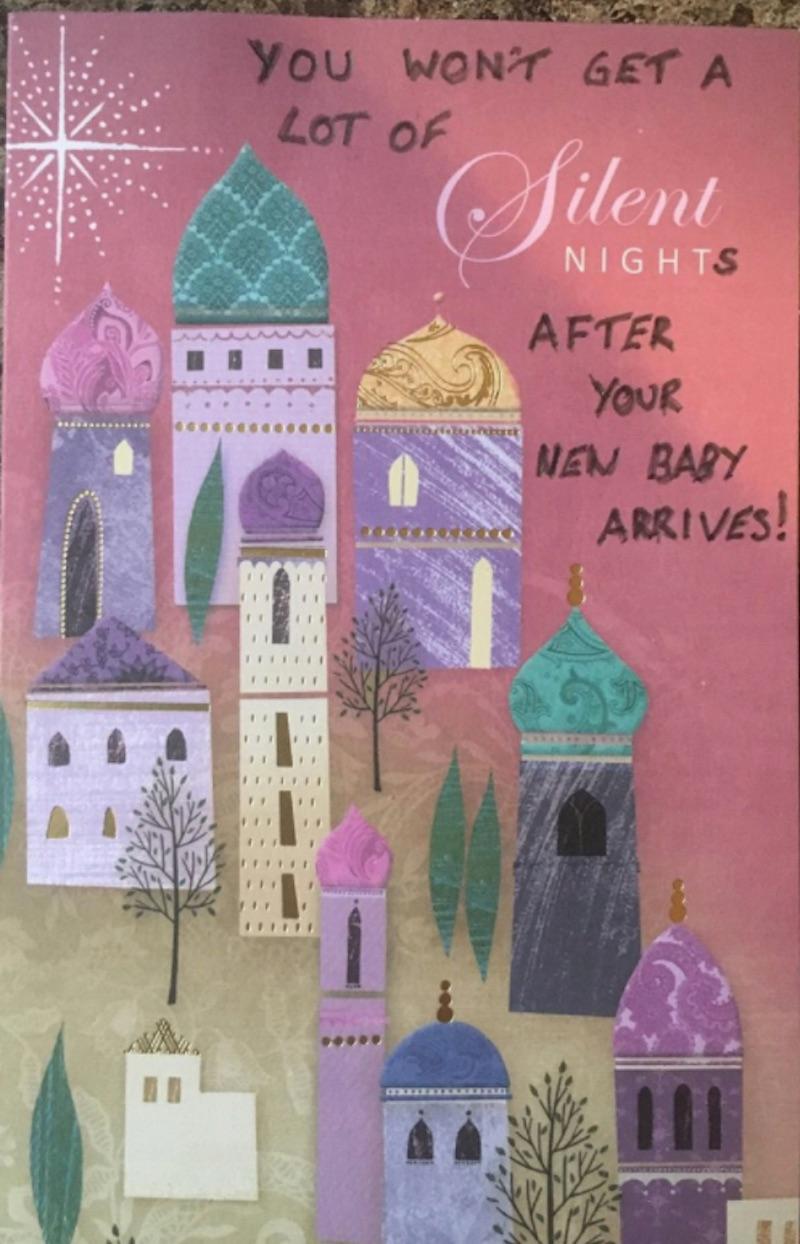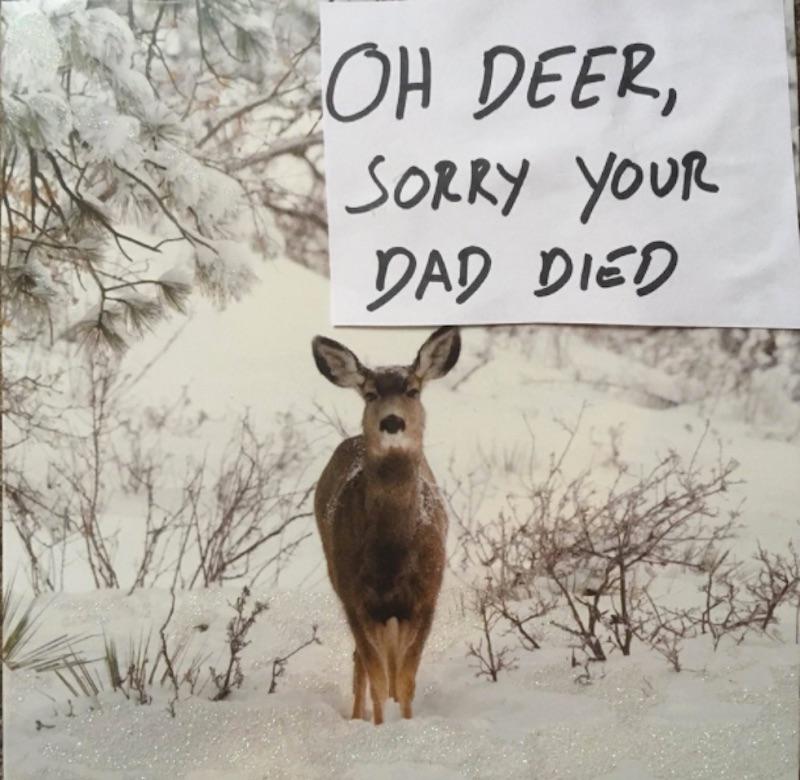 Of course there's one way that this wasn't actually the economical genius that I suspect it is: And that's if he simply went out and bought cards on clearance just to make this joke. But I'm sure that's not the case! Besides, this is the Internet! You can't just go on the Internet and lie! That would be crazy!!!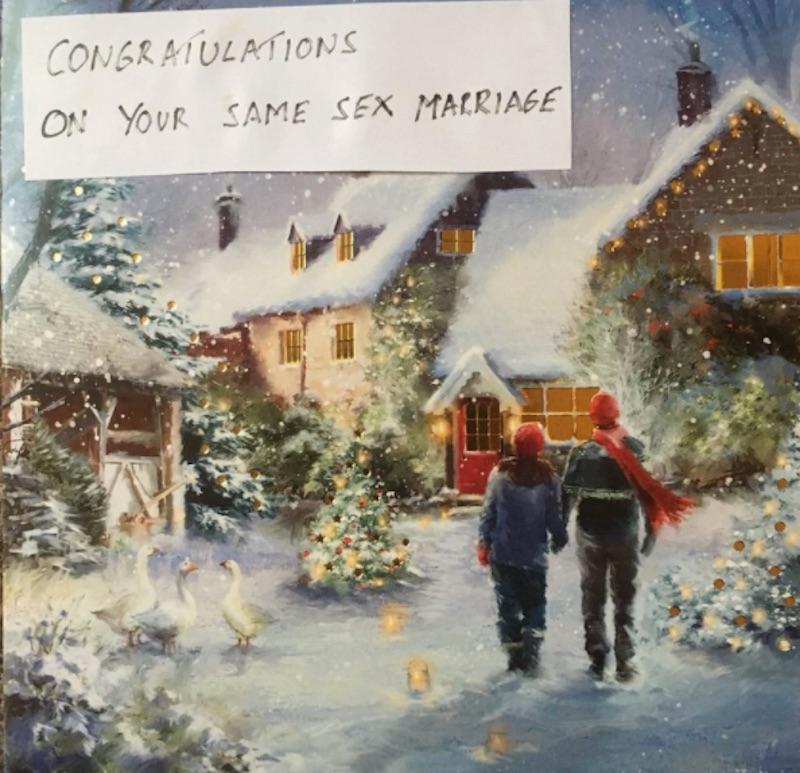 Perfect for any occasion — except you should know, Joe, that same sex marriage is just called marriage now, especially if you're congratulating somebody! But otherwise, a total hit! Keep it up!
I legit know someone who does this, need to find the one sent when P was born. They just scribbled out the greeting, didn't even add their own 😂 https://t.co/4sGZftpCpL

— Katie Healy (@whatkhdid) January 2, 2018
Having worked in the greeting card industry for 5 years, I probably found this far more funnier than it actually is but I'm dying laughing #ohdeer https://t.co/0b1W9OYC5R

— Emily Rose Chriscoli (@EmilyChriscoli) January 2, 2018
A few people even had their own examples. And they were honestly just as brilliant. I love people who reduce, reuse, and recycle! 
A wood burner is really reaching, but why not find all sorts of things to celebrate? Goodness knows I have enough unused cards lying around. Looks like everyone in my life is going to get some vaguely Christmas-themed cards this year! Thanks for the tip!