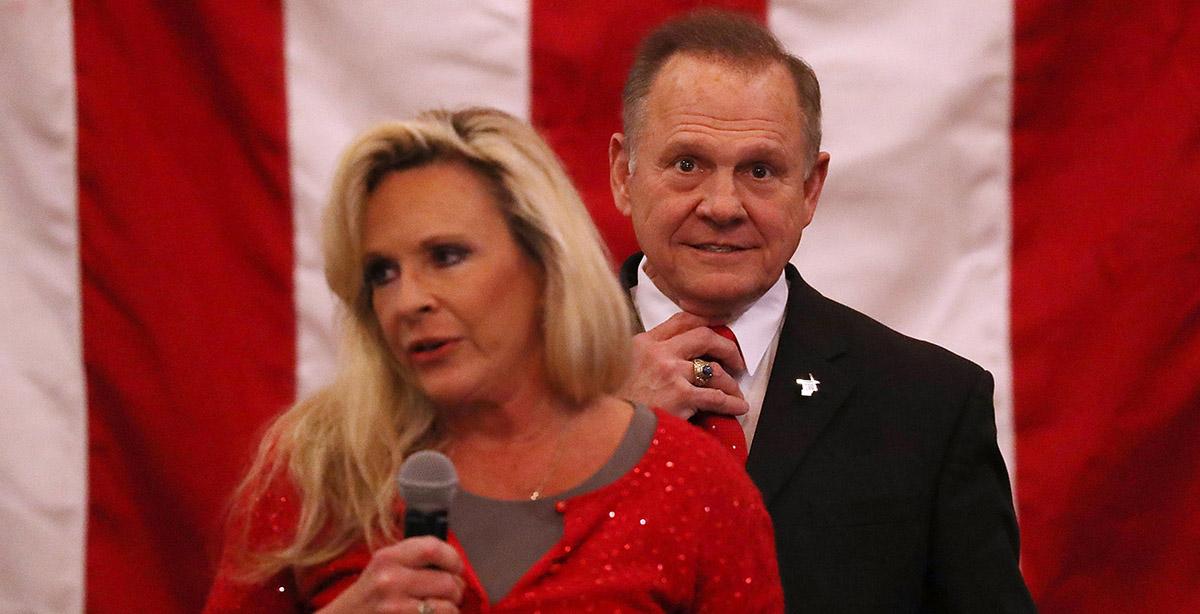 Roy Moore's Famous "Jewish Lawyer" Stabbed Him In The Back, And We're Cheering
By Mark Pygas
It's been almost a month since the Alabama Senate election, where Republican candidate Roy Moore was beaten by Democrat Doug Jones in a historic upset.
And in yet another bump in the bizarre election, Moore's wife, Kayla, infamously took took to the stage and denied any claims that Moore was anti-Semitic after her husband suggested that Jewish billionaire George Soros was going to hell for his beliefs:
"He's still going to the same place that people who don't recognize God and morality and accept his salvation are going," Moore said of Soros last month during a local radio interview.
Her defense? The family had a Jewish lawyer.
In late December, Liz Brody of Forward identified that Jewish lawyer as Richard Jaffe, who happens to be a family friend of the journalist.
Considered one of the national defense bar's top lawyers, Jaffe has saved 20 people from Death Row. And when Moore's son was charged with drug possession in 2016, it was Jaffe who defended him. Caleb Moore ended up getting off the hook, and instead had to go to rehab.
And now, Jaffe has revealed a bombshell. He told the Washington Examiner on Tuesday that he has been friends with Moore's former opponent, Doug Jones, for over 30 years. The kicker? Jaffe voted for Jones in the election and both raised and donated money to his campaign.
"There could not be a more passionate supporter of Doug than me!" Jaffe said.
Jaffe was on stage with Jones when he delivered his acceptance speech, and plans to be in the Senate gallery when Jones is sworn in on Wednesday.
Unsurprisingly, social media didn't have much sympathy for Moore, who has refused to concede the election and just last week lost a lawsuit calling for a new election.