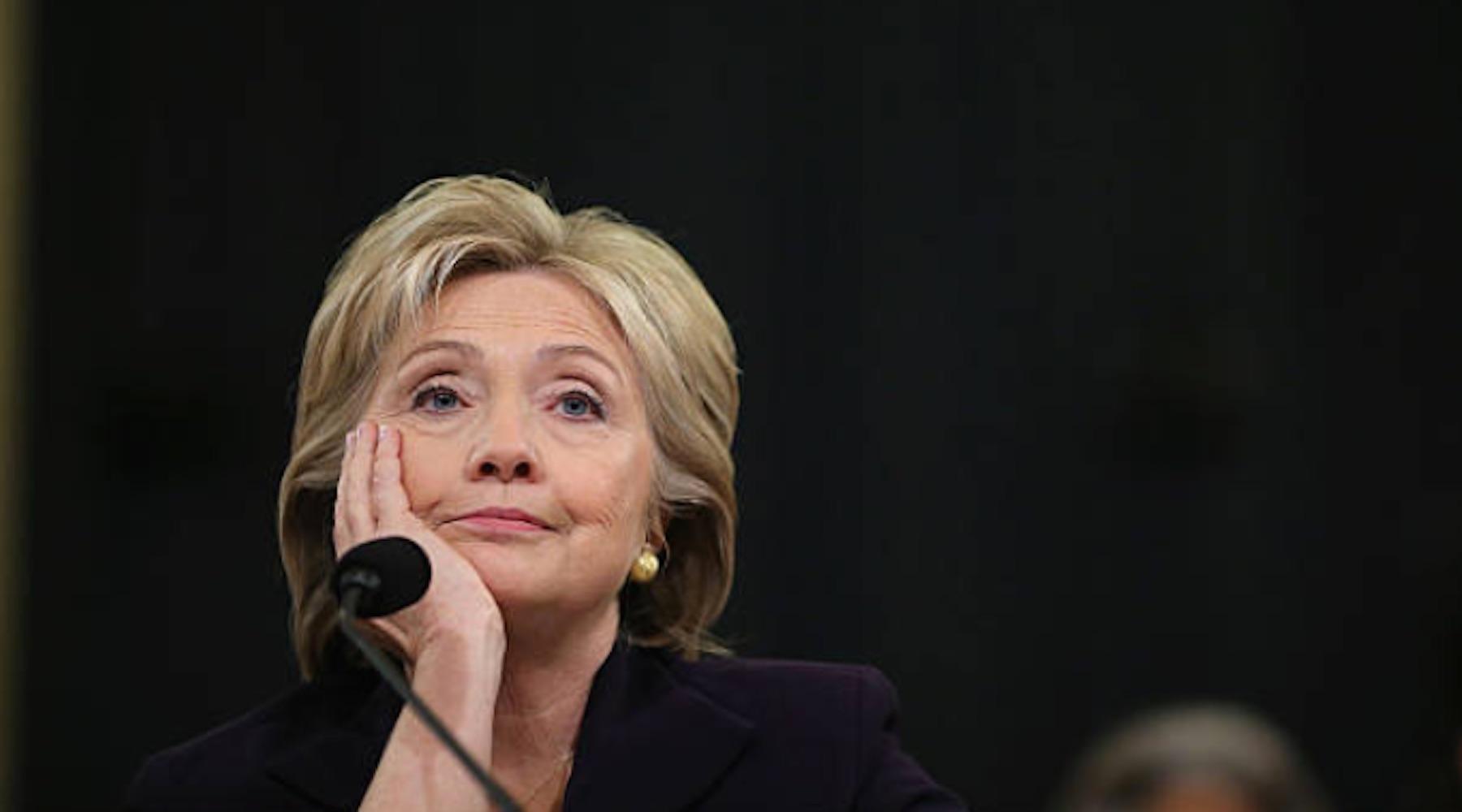 Journalist Points Out Differences Between Hillary Clinton And Mitt Romney — And, Sigh
By Aimee Lutkin
Though the election was over a year ago, people can't stop dragging Hillary Clinton back into the fray. Both her fans and her haters are always ready to jump in and fight it out over what she did wrong, how she's responsible for things happening now, whatever. Just let her live! We have other problems, you know?
Like, the fact that Donald Trump is still president, Melania Trump can't seem to pick out an outfit that isn't offensive, or the fact that Sarah Huckabee Sanders still has a job. You know, the little things that have absolutely nothing to do with Hillary or the 2016 election — no matter how much you want to blame her for it.
But the dust really got kicked up by this video produced by Vanity Fair for being tone-deaf, condescending, and sexist. In it, they suggest she takes up some new hobbies for 2018, like, "Volunteer work, knitting, improv comedy, literally anything that will keep you from running again."
It was met with disfavor, to say the least:
The video is stupid and sexist and unnecessary, in my opinion, even if it's not something you want to get your knickers in a twist about. But Twitter user and organizer Jack Miller tweeted a comparison that came to mind when Vanity Fair suggested Clinton pick up the needles:
Mitt Romney is the same age as Hillary Clinton and he has none of her political accomplishments. They both have a failed presidential campaigns, but no one is suggesting Romney take up knitting or any other hobbies that involve yarn.
People were pretty pissed at the double standard:
I can see why this is all pretty frustrating. But I also think we shouldn't hate so hard on knitting. It's actually very relaxing.