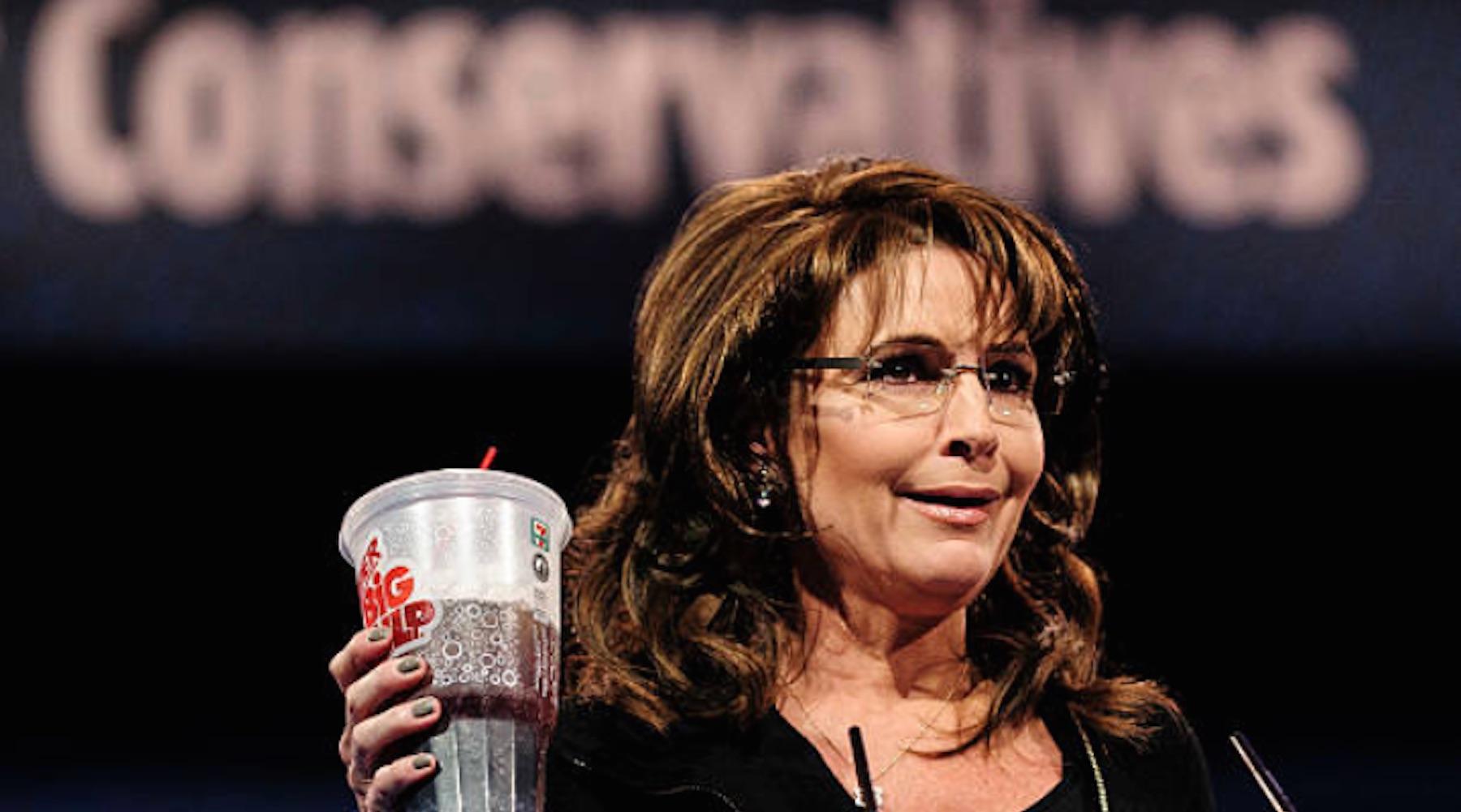 Sarah Palin Just Tried To Attack Chelsea Clinton On Twitter—It Didn't Go Well
By Aimee Lutkin
Sarah Palin has sort of turned her political career into being a social media personality who tours conservative events, if you ask me. As such, she of course has a blog, on which she can express herself via longer posts than Twitter allows. Oh, and remember that one time she got her own reality show on the Discovery Channel? We try no to.
Anyways, Palin tweeted a link to one such post on Wednesday, with a heading that seemed to imply Chelsea Clinton is colluding with the Devil:
What's particularly stupid about this tweet is that the post actually explains the whole thing is a joke. Even on her own website, marketed towards conservatives and fundamentalist Christians, the post's author makes it clear that Chelsea Clinton tweeted at The Church of Satan as part of an absurd Twitter thread, not because she's giving her soul to the Dark Lord.
So, basically, model Chrissy Teigen was targeted by trolls online who used photos of her daughter, Luna, in a Halloween costume to accuse her of pedophilia. That's pretty upsetting. When Teigen tweeted about it, Clinton chimed in with sympathy.
A user who has since been banned sent them some hateful comment that has since been deleted. That person evidently worked for Hooters, and got doxxed to the company:
Clinton and Teigen noticed that Hooters had somehow joined the conversation and that, as usual, an interaction taking place on social media was completely derailed by absurd idiocy. Why not throw the Church of Satan into the mix?
The whole thing is completely ridiculous and not deserving of outrage at all. Except for the accusations of pedophilia part. People responded to Palin's tweet with the contempt it deserved: