There's this false notion that kids don't have any idea what the "real" world is like. That they don't know the realities of life, the depression, the hardships. They don't know just how cruel or evil some people can be. But I think that's mostly a hunk of baloney.
I say mostly because yes, kids are naive, but I also know that my toddler understands people's emotions and how to make a situation better without me having to tell him to do so. If I'm sitting down and wallowing in self-pity, or one of my friends are family members are sad, he senses it, walks up to them, puts his head on their lap and goes, "Awww" and then kisses them. Or sometimes he'll pretend to hurt himself so then the roles are reversed and now you have to baby him, forcing you to stop feeling bad for yourself. It's brilliant.
When he gets bored, it's usually because people aren't excited about anything in the room. And I'm not talking about jumping up and down excitement, I'm talking about just being happy to be in the presence of friends and family or talking about something that matters to them. He can feel the dead energy and he constantly rages against it whether it's with dancing, playing, or throwing a tantrum to get what he wants because the situation is so low-level.
I just think that kids don't get nearly enough credit for being as perspicacious as they can be, and we tend to beat that emotional and situational awareness out of them by telling them not to worry about certain things or ignoring them. And seeing this first-grader's answer to a riddle about the alphabet only adds to my conviction in that belief.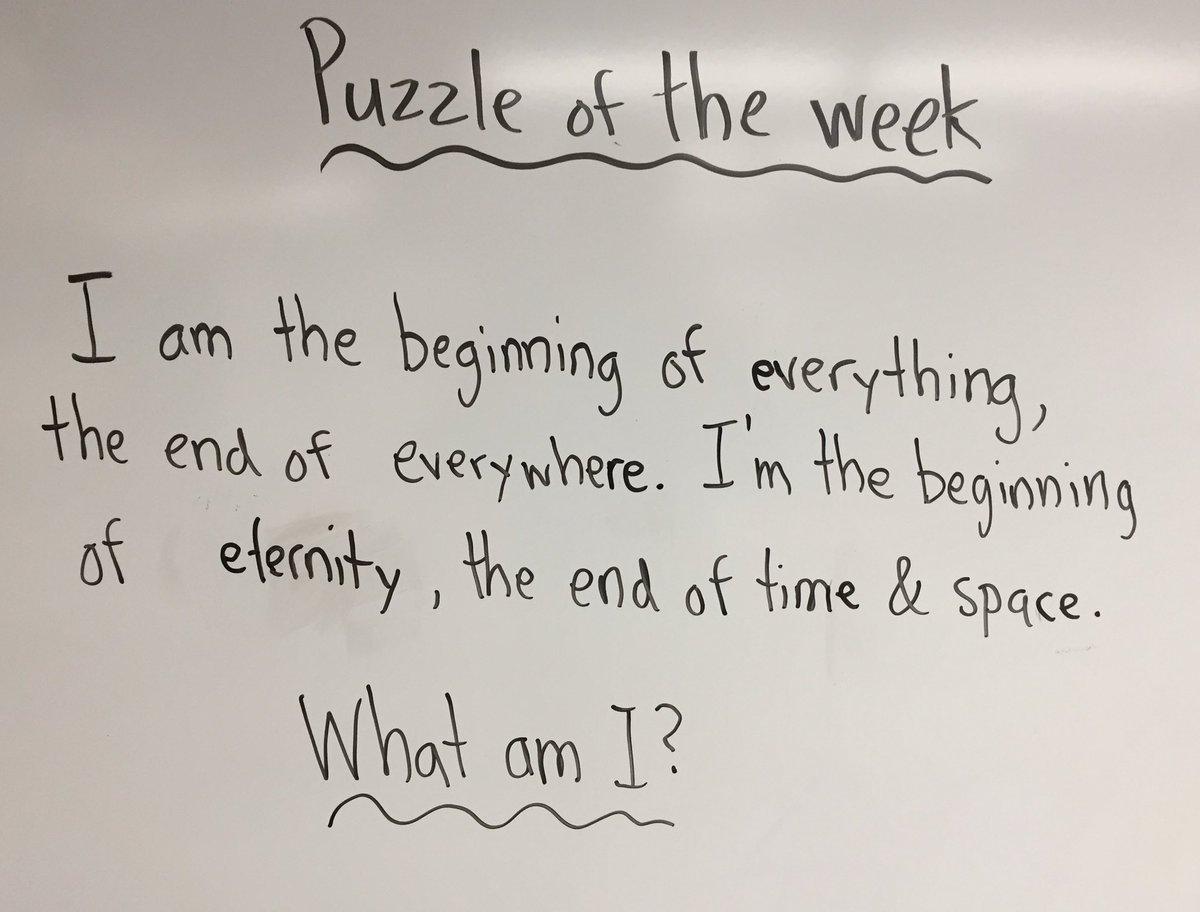 Teacher Bret Turner proposed this supposed-to-be-cute exercise to his first-grade class. But this kid's answer was anything but cute.
It was pretty darn heavy.
What's most interesting is that none of the kids were thinking about the silly little "e" answer. They were more concerned with the big picture.
To be honest, I feel like "nothingthing" most of the time.
Turner was surprised that his tweet went viral and thought that he would share the news with the kids in his classroom, but suspects they're not going to be as easy to impress.
People began chiming in on ways to make the "banal" answer seem a little more alluring to children.
And I'd say that lesson would be too advanced for Turner's class, but it seems like they're definitely more than ready for it.
Not everyone was as impressed by the student's answer, however.
But others chimed in that just because someone is young doesn't mean that they don't know about death.
And others think that children aren't listened to enough, or else we would know that they're capable of existential thought.
And of course, a thread of jokes occurred, because this is Twitter, people.
I mean, they kept coming.
So if anyone wants to argue that kids don't think of anything past cookies and how they can swindle you into watching Paw Patrol with them, just look at the tweet storm one first-grader's answer to a riddle caused.