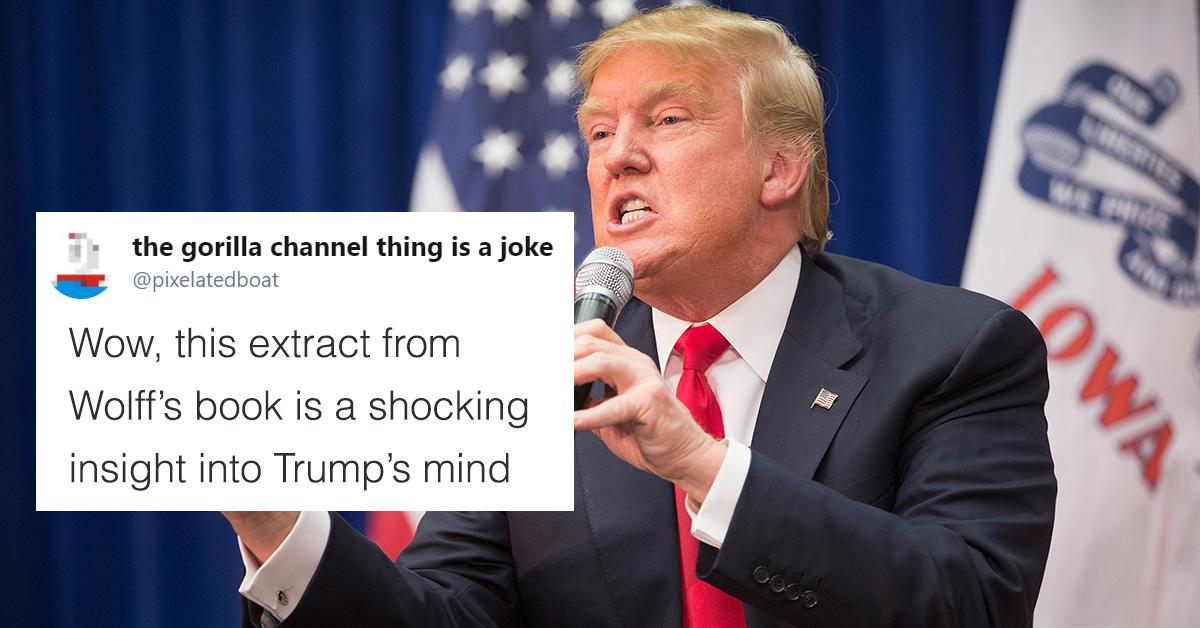 'Gorilla Channel' Excerpt From Anti-Trump Book Takes Internet By Storm — Too Bad It's Fake
By Mark Pygas
Fire and Fury: Inside the Trump White House by Michael Wolff releases earlier than originally planned today, after an incredible hype train with Wolff releasing excerpts of the book to the media. The book itself contains interviews with major players in the White House, including former White House chief strategist Steve Bannon and Sam Nunberg, a former campaign aide to Trump.
President Trump's lawyers had attempted to quash the book by sending a cease-and-desist letter to Wolff and his publisher, Henry Holt. The letter alleges that the book excerpts contain "false/baseless statements" about the president. Though Wolff claims to have recorded interviews, including those with Steve Bannon.
In the book, Wolff quotes Bannon as calling a 2016 Trump Tower meeting between Donald Trump Jr. and a Russian lawyer as "treasonous" and "unpatriotic." Bannon allegedly went on to say that the Mueller investigation is "going to crack Don Junior like an egg on national TV."
"Once he lost, Trump would be both insanely famous and a martyr to Crooked Hillary," an excerpt reads. "His daughter Ivanka and son-in-law Jared would be international celebrities. Steve Bannon would become the de facto head of the tea-party movement. Kellyanne Conway would be a cable-news star. Melania Trump, who had been assured by her husband that he wouldn't become president, could return to inconspicuously lunching."
The books goes on to claim that as it became clearer Trump would win on election night, "Don Jr. told a friend that his father, or DJT, as he calls him, looked as if he had seen a ghost. Melania was in tears—and not of joy."
Further, the book claims that Donald Trump's daughter, Ivanka, "wasn't above a chortle with her friends about her father's infamous orange comb-over." Ivanka and her husband, Jared Kushner, also have plans to make Ivanka the first female President, according to Wolff.
While the above excerpts are actual claims made in the book, many fake excerpts have also made their way online. One of the fake claims is that President Trump loves gorillas so much that White House staff made a TV channel dedicated to the animals fighting each other.
That excerpt has attracted more than 12,000 retweets and 40,000 likes. The problem? It's from the same guy who wrote a fake excerpt from Hillary Clinton's memoir titled What Happened.
So many people believed the parody that the creator was forced to respond to it...
And change his Twitter profile name...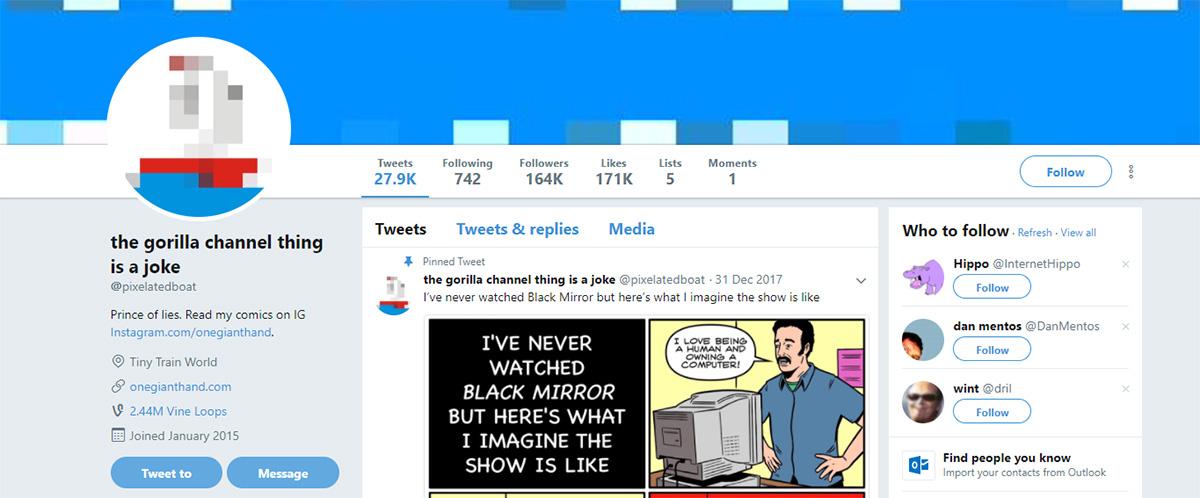 Some social media users bought the excerpt, while some didn't. Which just goes to show how far we've come...
How did people believe this?