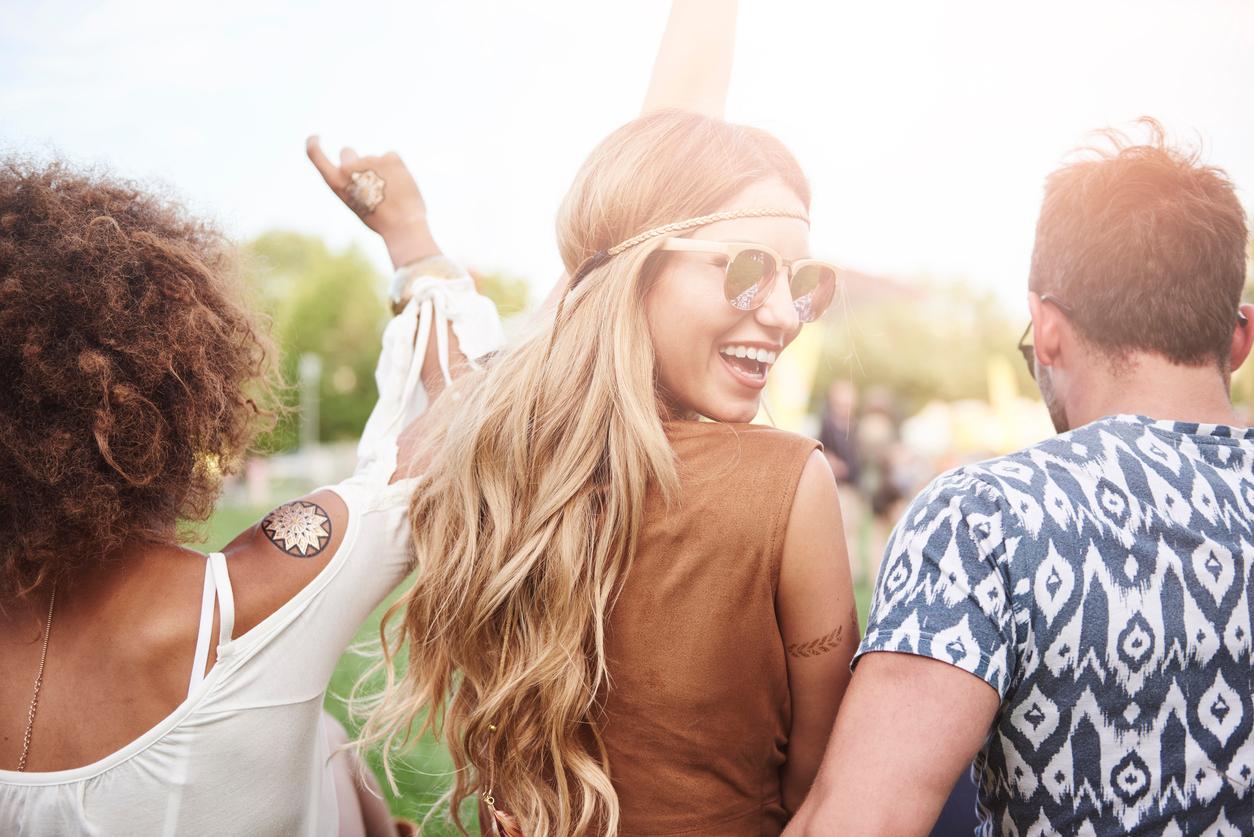 Woman Beats up Guy Who Groped Her at Music Festival and People Are Applauding
By Mark Pygas

Updated
The way a woman dresses doesn't indicate consent under any circumstances. Madeline Anello-Kitzmiller, 20, recently attended the Rhythm & Vines festival in Gisborne, New Zealand, when she was groped by a fellow attendee while wearing glitter. 
Thankfully for all of us, Giann Reece, another attendant, caught the incident on video. Because after the man ran up behind Anello-Kitzmiller and groped her, she and a friend fought back. 
The video was originally posted to Facebook, but removed and reuploaded to Instagram. 
When it was originally uploaded, the video had the caption: 
"Idk who you are glitter booby girl, but you and your sassy friend were the highlight of my RNV experience. Hope you and your party breasts made it home safe." 
Annello-Kitzmiller's revenge attack went viral on Facebook, and she told Daily Mail that she doesn't regret anything. 
"I stand by my actions and hope that I've inspired women to feel comfortable in their bodies, no matter how they look, and to stick up for themselves when anybody says otherwise or tries to deny you the right to protect your own body."
"He grabbed my breast. I hit him. There was a lot of built up anger coming from harassment throughout the day. This happens everywhere, not just New Zealand."
Annello-Kitzmiller added that her chest was painted at a stall, and she was disgusted that people thought she and her boyfriend's sister's outfits were an invitation for abuse. 
Annello-Kitzmiller said she had also been abused while wearing a t-shirt the previous day. 
"In the end, we are all born naked, and each human is uniquely similar to the next in that we all have a naked body. You don't look at yourself in the shower and say 'ew, disgusting' right?"
"So why should anybody say that to anybody else? A humans body is their own, and nobody has a right to touch you without your consent, regardless of what they're wearing or the lack thereof."
"Regardless, a couple months ago I was groped in the same way while I was fully clothed so the argument is a moot point anyway."
The woman's boyfriend wrote on Facebook:
"What the f*** happened to treating people with love and respect? I'm so disappointed that people are still so ignorant here."
Strangers also supported Annello-Kitzmiller as the clip went viral. 
"Madeline you are a bad ass and I'm so proud of you for sticking up for yourself, you are an inspiration to so many people, keep doing what you do."
"P.S she didn't let that ruin our night we literally danced til sunrise and had the best night ever despite everything."
"Don't get how this is any different to groping a girl in a bikini at the beach- still wrong."
"Good on her! No one has the right to touch you without consent! Naked or not! Learn some manners."
Despite receiving a string of abuse online, with Annello-Kitzmiller saying that many comments suggested she "deserved" what happened, she says she will not name the man who harassed her. 
Annello-Kitzmiller didn't let the incident get to her, adding that she refused to cover up following the ordeal.