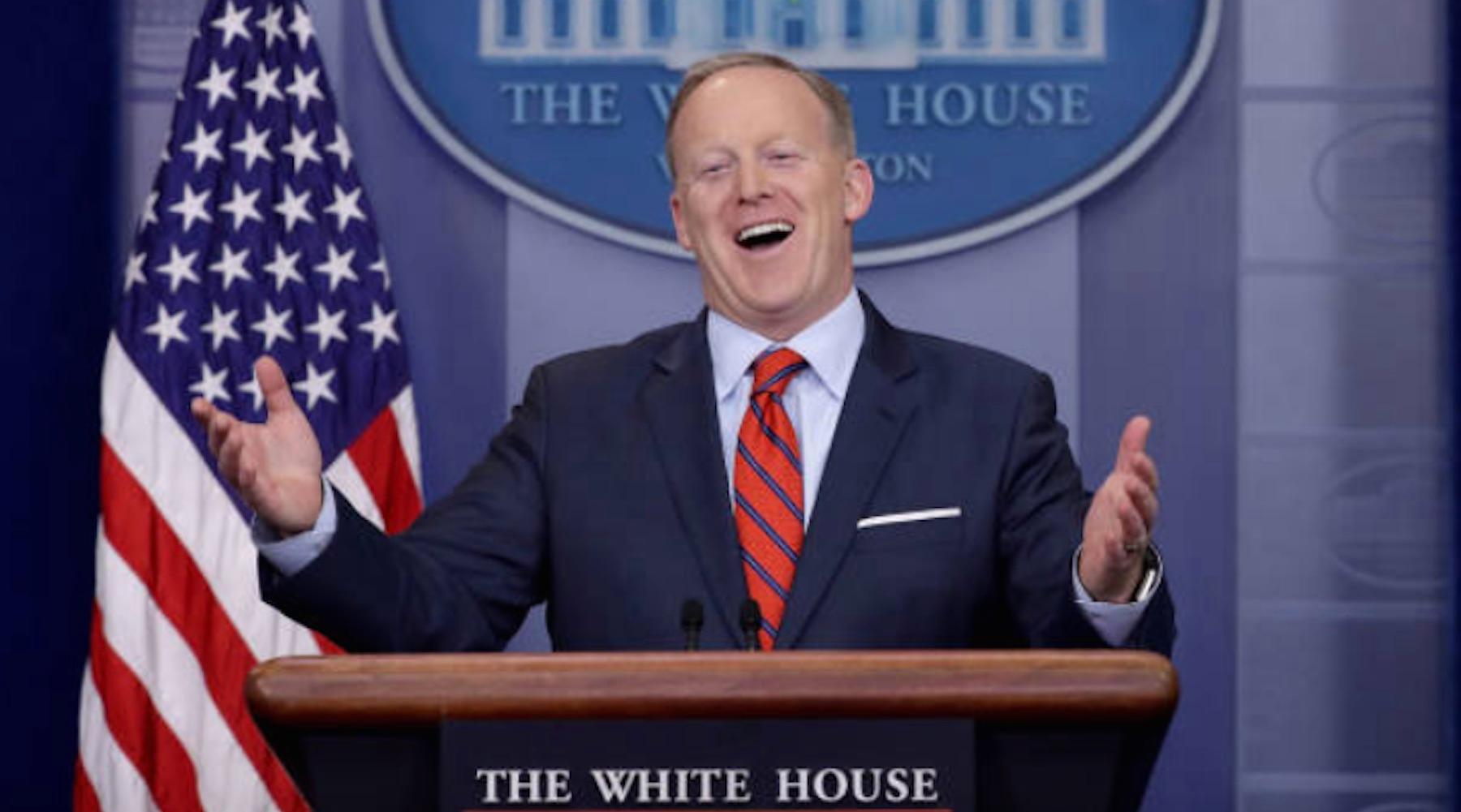 Sean Spicer Just Admitted To "Screwing Up" On A Few Things — Too Little, Too Late?
By Aimee Lutkin
Former White House Press Secretary Sean Spicer didn't have an easy job. He had to answer questions from journalists every day about his boss — the President of the United States — and all of the drama that has been pouring out of his administration. But (though he looked stressed out right up until his resignation) Spicer did cover for all those things. He tried, anyway.
Spicer is on some sort of redemption tour, which means he is subjecting himself to public questions again. On Thursday, he appeared on HLN with S.E. Cupp and faced some of her questions about the inauguration and his comparison to Hitler when discussing Bashar Assad and bombing Syria. And more. There were a lot of lies to cover. (To recap, Spicer said that Trump's inauguration broke attendance records and incorrectly claimed that unlike Assad in Syria, Hitler had not used chemical weapons during WWII — completely ignoring the dictator's use of gas chambers during the Holocaust.) Sigh. He resigned three months after his Hitler statement.
"There were times where I screwed up. There's no question about," said Spicer. "The inauguration. You brought it up. I would say that's first and foremost. There was an event where I was trying to talk about how evil [Bashar] Assad was, and I screwed that up royally."
Most of the interview is Spicer asking for citations and claiming he doesn't remember most of the lies he told. Which says a lot about the amount of completely made up things Spicer said to cover up for Trump, who is also known for putting his foot in his mouth frequently. Then in a conversation with Van Jones, he does admit to making some "mistakes." Okay Spicer...
No one is really willing to accept Spicer's rewrite of his own personal history: