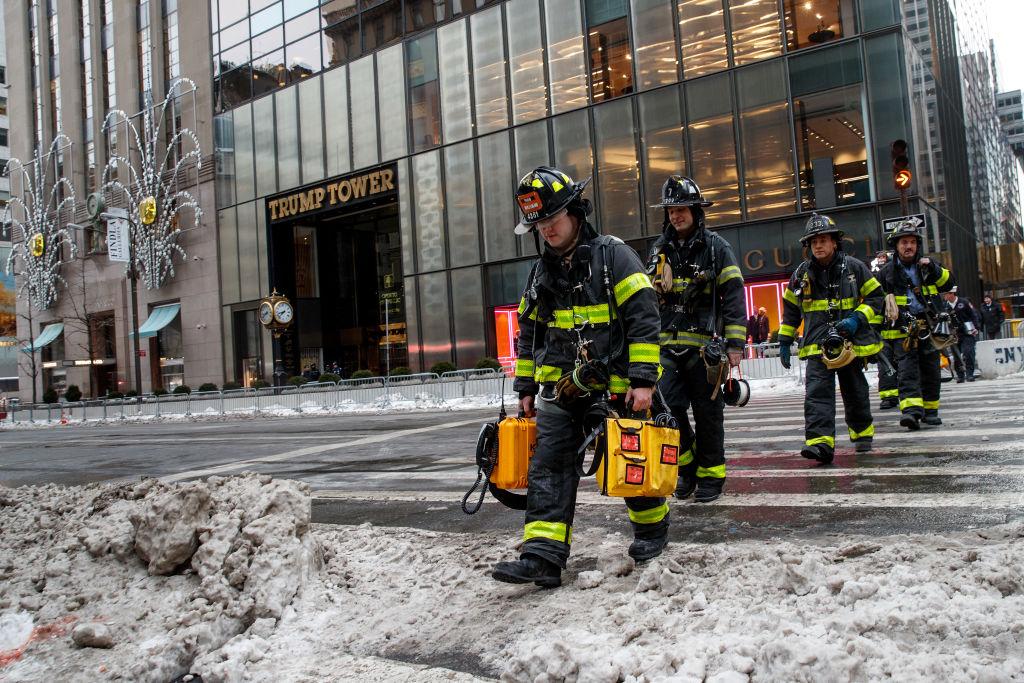 There Was a Fire on Top of Trump Tower and It Instantly Became a Meme
By Mark Pygas
Just before 7.a.m. on Monday morning, social media users took to Twitter to share photos and videos of what appeared to be a fire coming from Trump Tower in New York City.
The FDNY responded and later confirmed that the fire was thankfully small, and contained to a heating and cooling unit on the roof of the building. The fire was extinguished, and there were only two minor injuries.
Eric Trump tweeted about "a small electrical fire in a cooling tower."
Following the news that the fire appears to have been a minor incident, the Internet immediately began turning the event into a meme. Because that's what the Internet does. And because it's just too easy when the President has buildings all over the country with his name on them. But, anyway, we have to commend the masses for at least waiting for confirmation that it wasn't anything more serious before turning the incident into one giant Internet joke.
Some users commented that the color of the smoke was white, similar to that used by Vatican officials to indicate the appointment of a new Pope. An FDNY spokesman explained that due to freezing conditions, the smoke was also mixed with steam.
Others saw the event as a metaphor. One that we can all get behind, if we're being honest. Because when it feels like the entire world is on fire... It makes sense that the President's citizen home/namesake building should be ablaze, too.
Others pointed out that there had been a small fire at a property of Bill and Hillary Clinton in Chappaqua, New York, last Wednesday. Which means this all officially just too much, and even higher powers can't take the ridiculousness anymore.