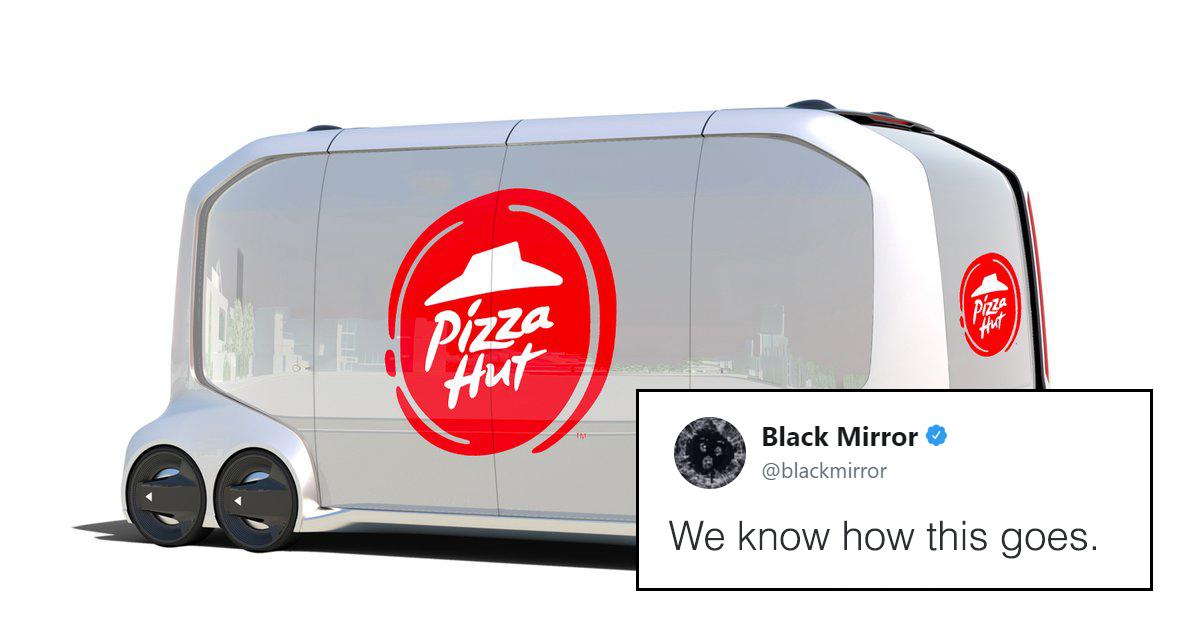 'Black Mirror' Fans Are Concerned About Pizza Hut's New Autonomous Delivery Van
By Mark Pygas
At the Consumer Electronics Show this week, Pizza Hut announced that they're partnering with Toyota to create an autonomous delivery van that will drive to a delivery location without a person at the wheel. They hope to get the vans on the road by 2020.
But as anyone who's watched season four of Black Mirror will now, this is a terrible idea. Specifically think of Crocodile, and then look at Pizza Hut's van... It's all just a little too close for comfort.
Look like something that set off a very unfortunate series of events?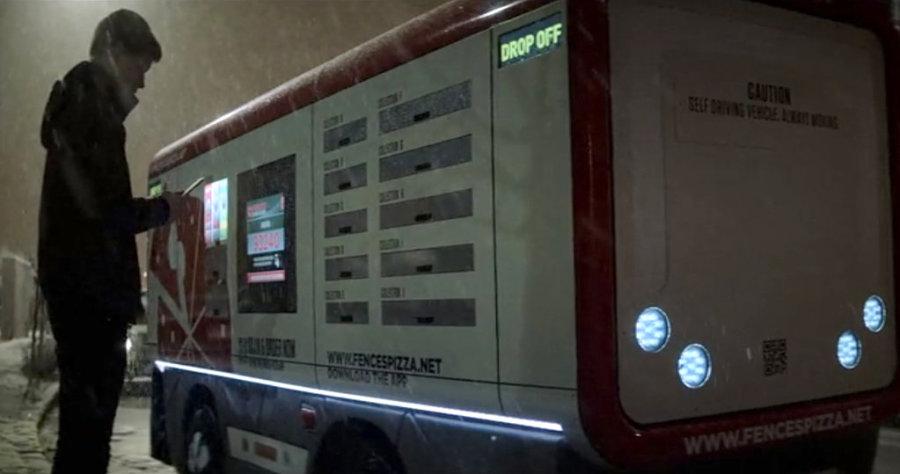 Social media definitely spotted the similarities. Even the official Black Mirror Twitter account got in on the spooky fun, ominously tweeting, "We know how this goes." OH WE BET YOU DO, OMNISCIENT PRESENCE OF A TERRIFYING TELEVISION SHOW. WE ARE LISTENING AND WE BELIEVE YOU.
WHY DO PEOPLE NEVER LEARN?! People even joked that the concept for Pizza Hut's self-driving delivery van was born from the episode, which is alarming and ridiculous and — if we must admit it — probably true.
DiGiorno? They were just DiGiorno. Because no matter what the conversation — pizza-related or otherwise — you know DiGiorno is going to add to noise on social media. But anyway, we digress...
Really, let's get back to the concern... People who are familiar with the episode are ready to abandon pizza, Pizza Hut, the streets. They are more than willing to do whatever it is that they need to do in order to keep real life from playing out like that terrifying Black Mirror episode. And, honestly, we are on board with just staying inside indefinitely.
Others thought of iRobot and other things.
When will we ever learn?! Let's get it together, people (and people only pls).