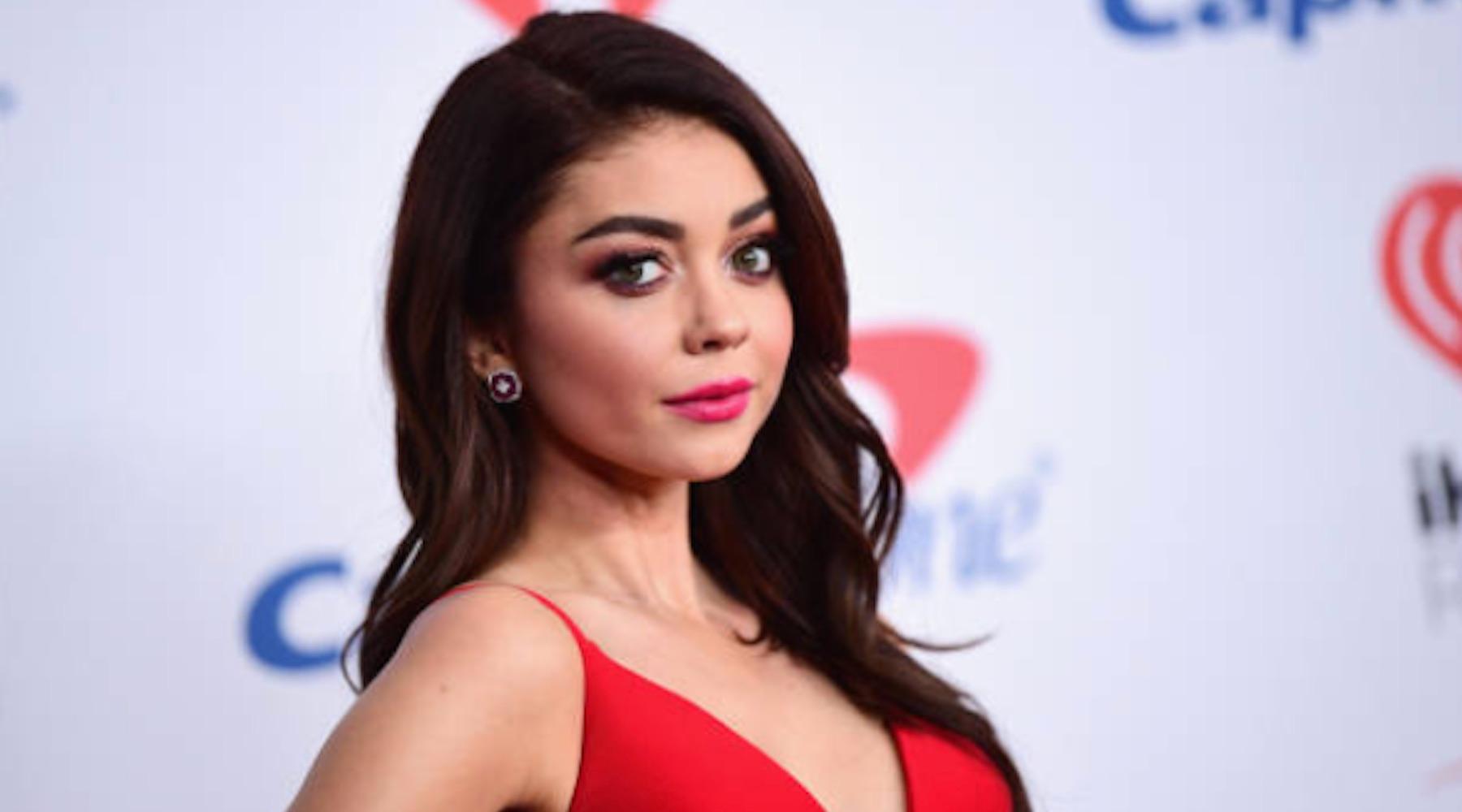 People Are Blasting Sarah Hyland for Acting "Drunk" in This Golden Globes Video
By Aimee Lutkin
On Sunday night, the Golden Globes was used as a platform by many actresses to address the persistent and scary culture of sexual harassment and abuse in the entertainment industry. Both men and women wore black, and sported pins promoting Time's Up, an activist-led initiative to combat abuse in the workplace.
There were lots of rousing speeches and straight-up call outs on stage, but it was also still a party. The Golden Globes is sometimes seen as Hollywood's prom night (the Oscars are graduation).
There was still plenty of fun to be had, plus photo booths to document it all.
Insider reports that InStyle magazine set up a video booth called The Facinator, and lured celebrities to come in an do goofy hotel-themed bits, which they then posted to social media. One in particular, featuring Modern Family's Sarah Hyland, is raising some eyebrows.
For some context, the elevator featured different celebrities "pretending" to be drunk in the elevator, though some appear to be sober and just weird!
Here's Chris Hemsworth looking like kind of an aggressive drunk:
Lea Michele doesn't seem drunk, just thirsty, if you ask me:
Laverne Cox had a prop,too, but this may be the most confusing one for me. Why is she vacuuming at an awards show?
The Stranger Things kids are not drunk, just to be clear:
Now, here's Modern Family's Sarah Hyland:
So, she appears inebriated, and there is definitely a sober-appearing older man in the elevator with her, who grabs her around the waist as the doors close. Maybe he's just supporting her as she stumbles, maybe he's coping a feel. Presumably, The Facinator didn't intend to imply Hyland was about to get sexually assaulted in the elevator, but considering the current climate, it was a little tone deaf.
Comments on Instagram are popping off: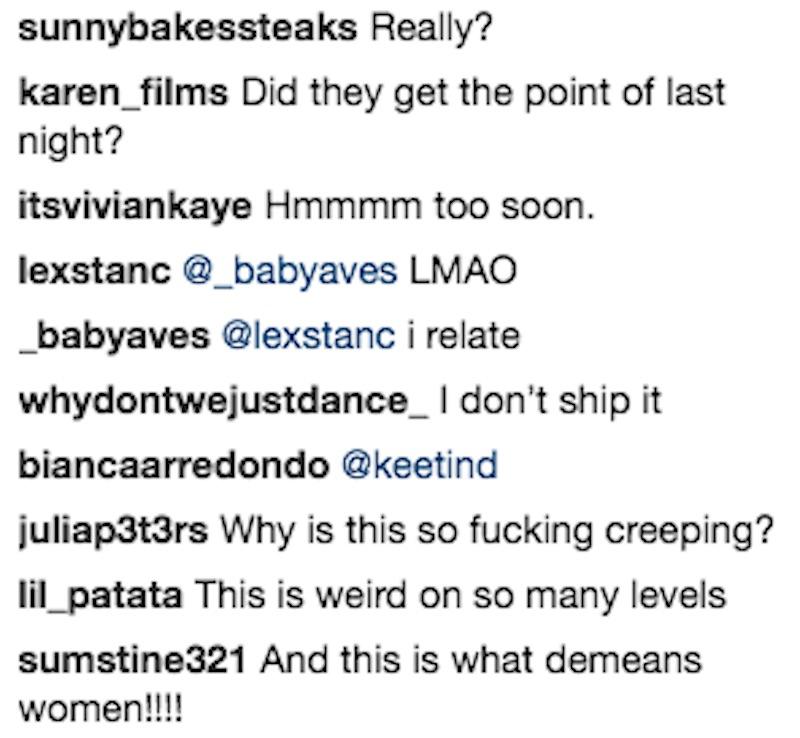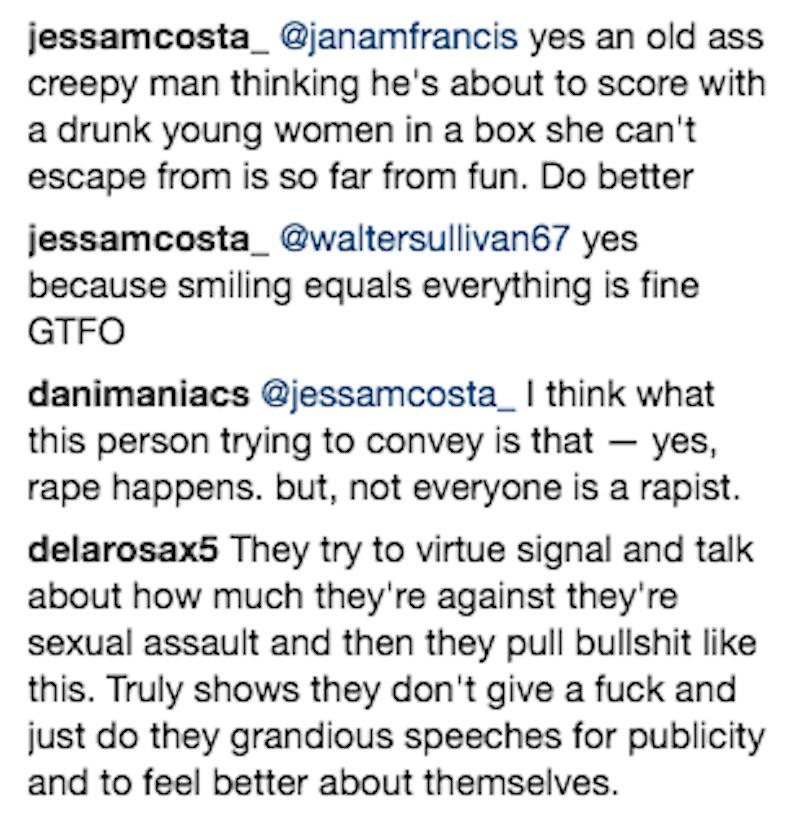 Though a number of people think this is a huge overreaction: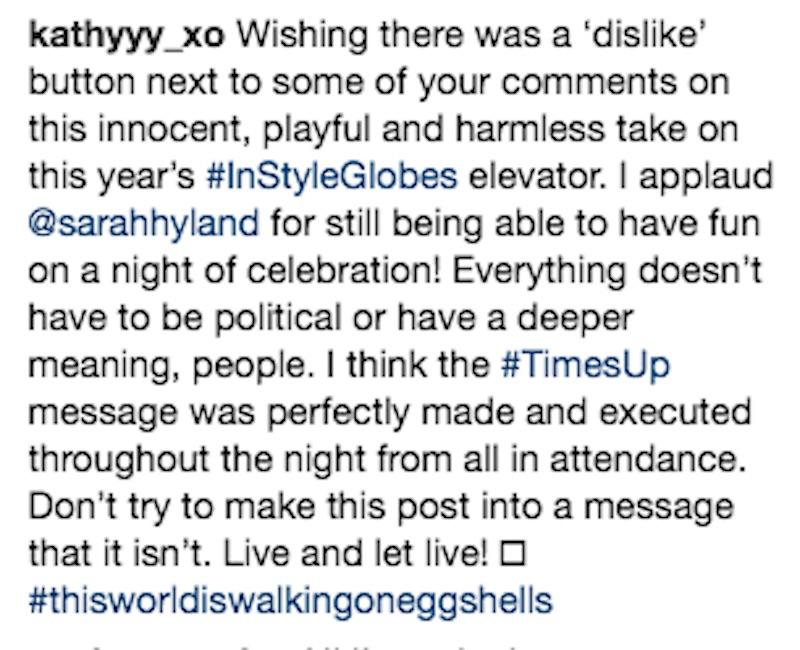 In another time, no one would be casting aspersions on the character of Billy the Bell Hop, but read the room, InStyle. Just let him dance goofy with Chris Hemsworth or something. The man needs work, but we don't need to see Sarah Hyland spirited away with him.