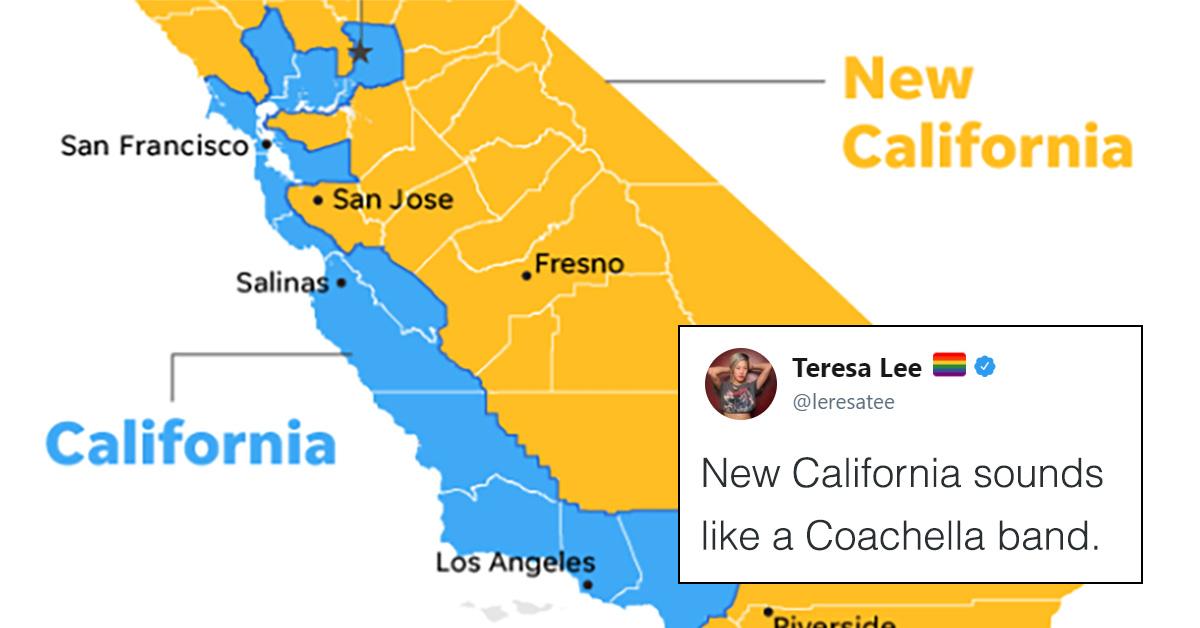 New California Declared "Independence" and People Are Really Confused
By Mark Pygas
Move over, Florida. New California is here to become the new laughing stock of the United States. On Tuesday, the founders of New California read their own Declaration of Independence from California, a state they describe as "ungovernable."
The group wants to take most of the state's rural counties and form the 51st state — leaving the coastal urban areas to the original California.
If successful, the two states would look something like this...
"After years of over taxation, regulation, and mono-party politics the State of California and many of it's 58 Counties have become ungovernable," the group said in a statement. They also noted a decline in services including education, law enforcement, and health.
The group wants to convince California's legislature to split the state before submitting the resolution to Congress for final approval. This would all be done under Article 4, Section 3 of the U.S. Constitution, the same process that allowed West Virginia to become a state separate from Virginia back in 1861.
In an "official" document circulated online, the people behind New California chronicled their "road to statehood." As of the press time, they had created legal entities, recruited several (though not enough) counties to come onboard, and had appointed officials take the Oath of Office. They are officially at the point of declaring independence, and are hoping to move forward with the outreach process at the county, state, and federal levels. Should every step be successful, they intend to hold a constitutional convention.
Unsurprisingly, social media users were not amused by New California's tomfoolery — with plenty making their own jokes at New California's (and its creators') expense.
Others were more supportive.
What do you think of New California?