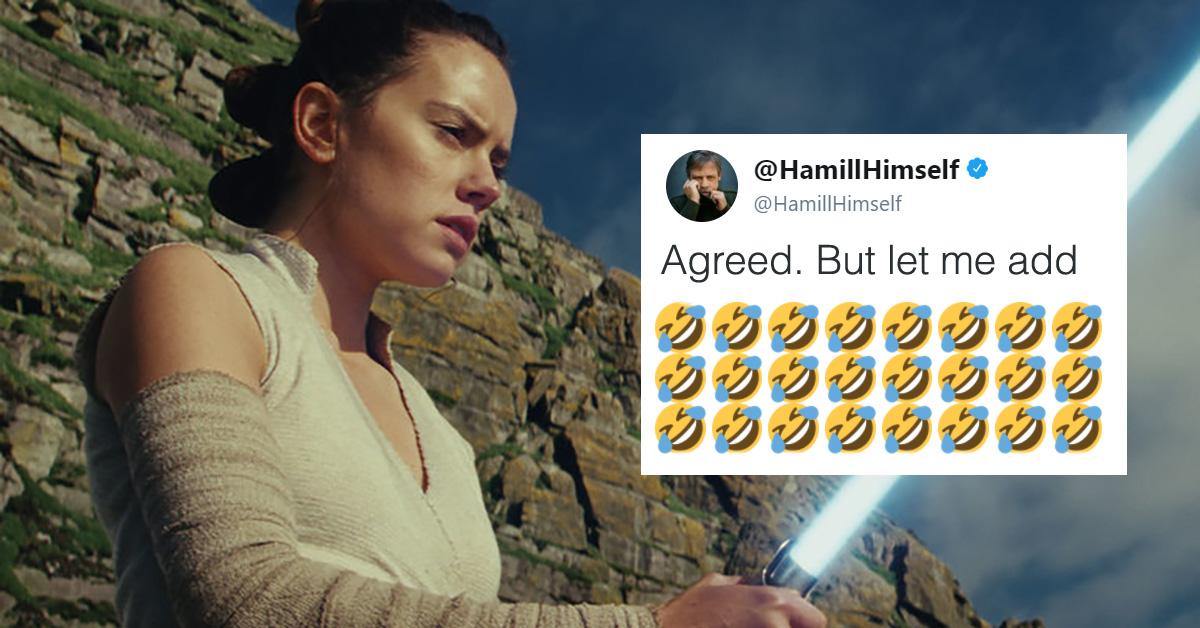 A 'Male Activist' Edited The Women Out Of 'Star Wars' And They're Getting Roasted
By Mark Pygas
From Princess Leia to Rey, and Padmé if you acknowledge the existence of the sequels, it's fair to say that Star Wars wouldn't be the global phenomenon it is today without strong female characters.
So it came as a surprise to many when Pedestrian reported that a male activist had made a fan edit of Star Wars: The Last Jedi which cuts out the film's female characters, reducing the running time from around 155 minutes to just 46 painstaking, misogynistic minutes. The angry fan then illegally uploaded the film online. As one does when they are completely out of touch with reality.
Titled The Last Jedi: De-Feminized Fanedit, Laura Dern's character, Admiral Holdo, was cut from the film entirely. While Daisy Ridley, Carrie Fisher and Kelly Marie Tran, all had their roles drastically reduced. And the uploader/editor seemed incredibly pleased with his own work — noting that it's "very watchable" and "actually much cooler" this way — even though we're having an incredibly hard time believing that.
"The intro sequence is now very watchable and actually much cooler without all of Leia's nit-picking," the unknown uploader wrote. "Now it's all one united Resistance fighting without inner conflict and that's much more satisfying to watch. Due to the extreme shortening, the whole movie is much more fast-paced now."
Writer Priscilla Page's reaction to the edit quickly went viral — proving there are definitely more people who think this is a sick joke than think this is "more watchable."
And it attracted the attention of director Rian Johnson.
Actors Mark Hamill and John Boyega had similar reactions.
Fans were similarly amused by the absurdity, while others were understandably annoyed.
What do you think of this absurd edit?