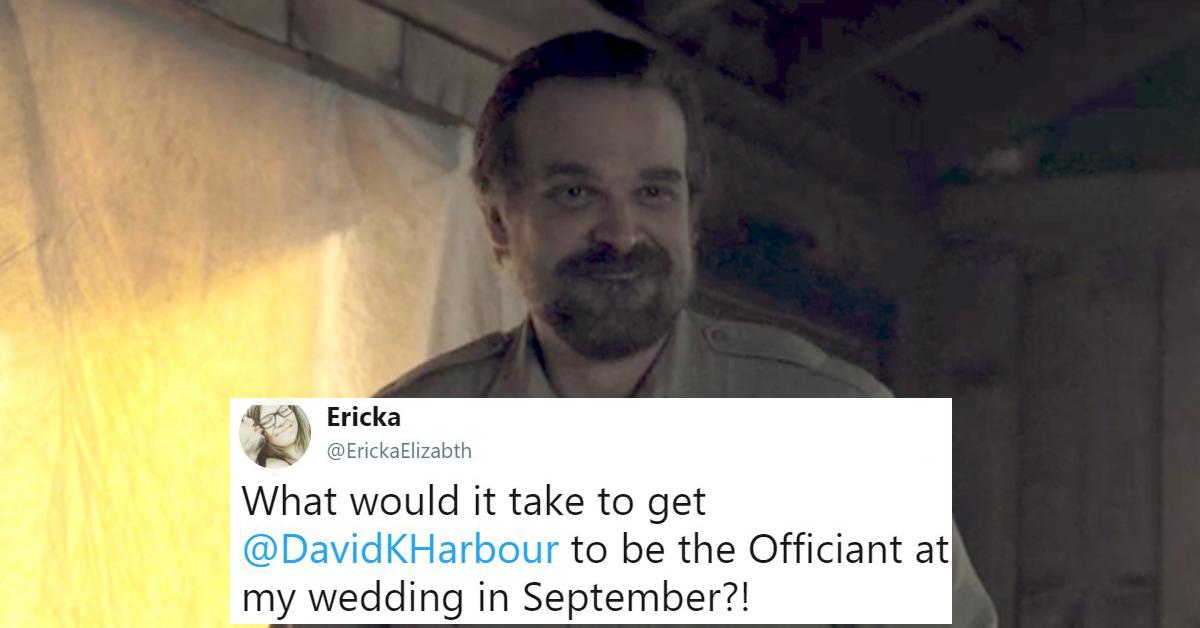 'Stranger Things' Star David Harbour Promises Fans He'll Officiate Their Wedding
By Mustafa Gatollari
If you're a Stranger Things fan, then you're probably obsessed with Hopper. He's pretty much the Papa Bear of the entire cast.
Plus he has some undeniably sweet dance moves.
And as it turns out, like the best artists out there, Harbour brings that same caring persona from his own life into the lives of his characters.
Twitter user Ericka reached out to the actor, asking if he would officiate their wedding.
And Harbour, being the good guy that he is, responded and said that he'd do it if she managed to get 125,000 retweets.
There were some other stipulations, however.
Her wedding date has to work with his Season 3 shooting schedule of Stranger Things; there are contractual obligations the man has to follow, after all.
He also wants to have some say in the letter that he gets to read at the ceremony.
Oh and then there's the business of dessert.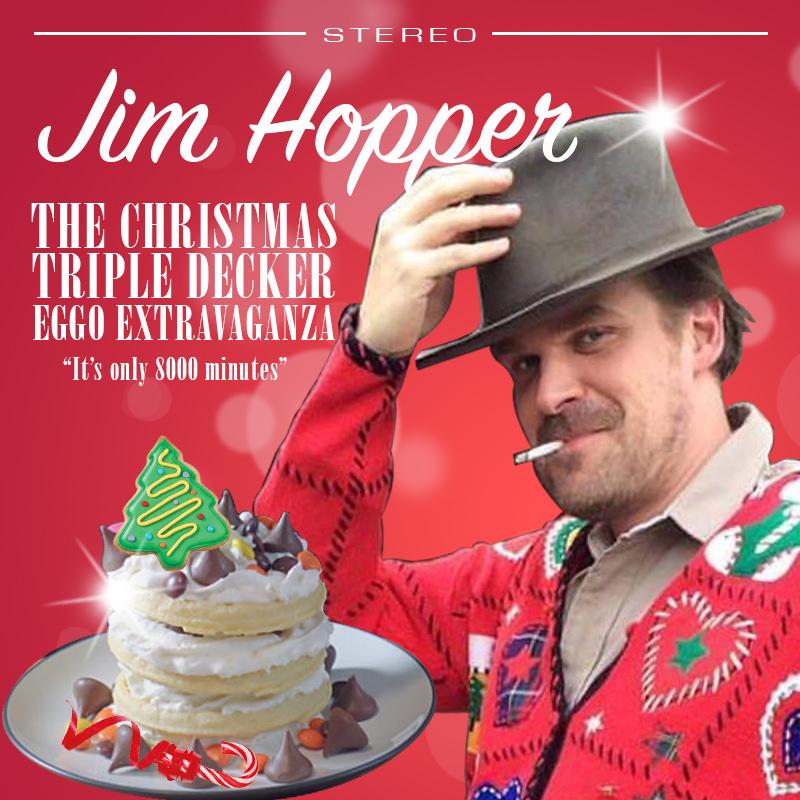 We know he enjoys stacking the heck out of Eggos, but he also has an affinity for cake. He wants the first slice after the bride and groom are done with the official cake cutting business. He knows how to drive a hard bargain, but why shouldn't he?
The Golden Globe nominated Harbour's been known to follow through. He did show up to pose with this one fan for her senior photos.
So yes, Hopper is definitely a man of his word.
People are loving the level of involvement he's taking in his fans lives.
And some people just wanted to use it as an opportunity to try and date Hop.
Others want to know if technical remarriages count?
While others just want Papa Hopper Bear to be their father for a single day.
My advice is to please not take advantage of this man's ever-flowing kindness.
Everyone stop asking David Harbour for things until I can be friends with him for a day please. Thank you.