A snowstorm of several feet is enough to give anyone cabin fever, but Montreal artist Simon Laprise really pushed the envelope with his prank snow sculpture. It was so incredible it even fooled the local police officers, who thought it was a snowed-in car.
Laprise told Radio-Canada that it took him four hours to build a giant car out of snow to prank the people tasked with removing snow. Kind of a rude thing to do, but also so incredible no one cares, not even the people being pranked.
Images of Laprise's car have been circulating on Reddit and Facebook, because look at it: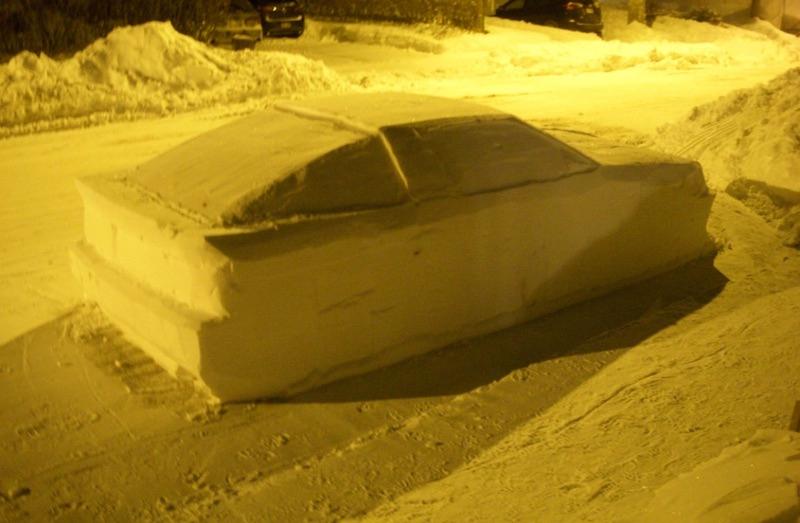 Laprise said he's surprised by the "interest it arouses" as this isn't even the first time he's spent hours of his life making a car from snow — which explains why it's absolutely perfect. We definitely don't have any doubts that he's done this before, because this isn't a "first time"-looking snow car. This is a professional snow car. This is snow car art. Dare we say it's a snow car masterpiece?!
The authorities were called to check on the car, and were apparently delighted to get sent on a fun assignment for once. They even left him a note: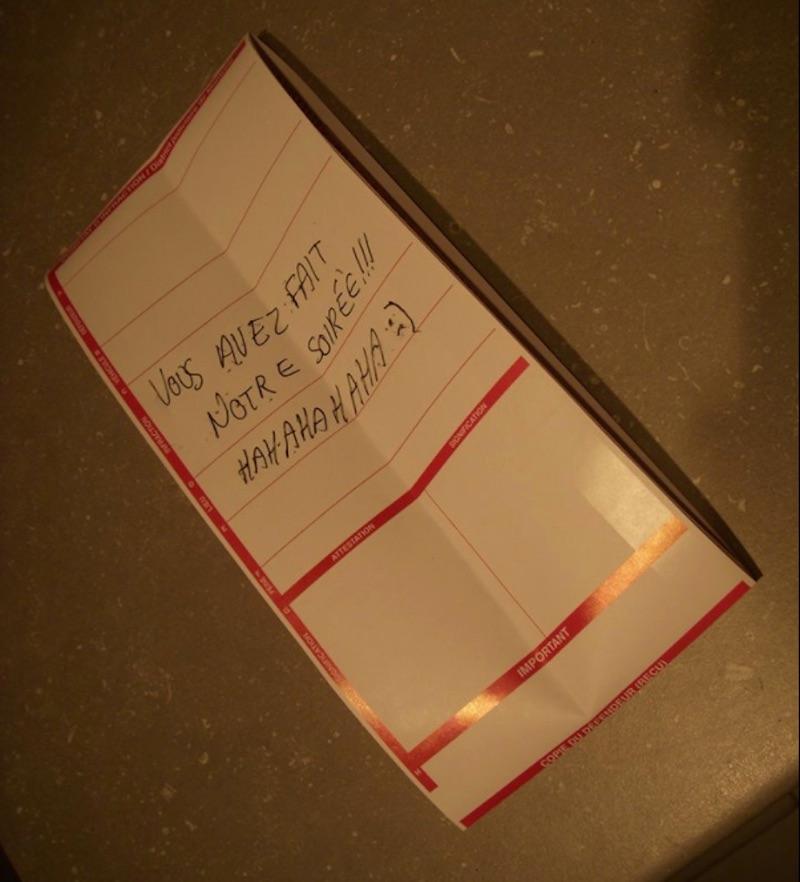 It says, "You made our night!"
The hahahas translate themselves.
I'd be delighted, too. Look at this thing: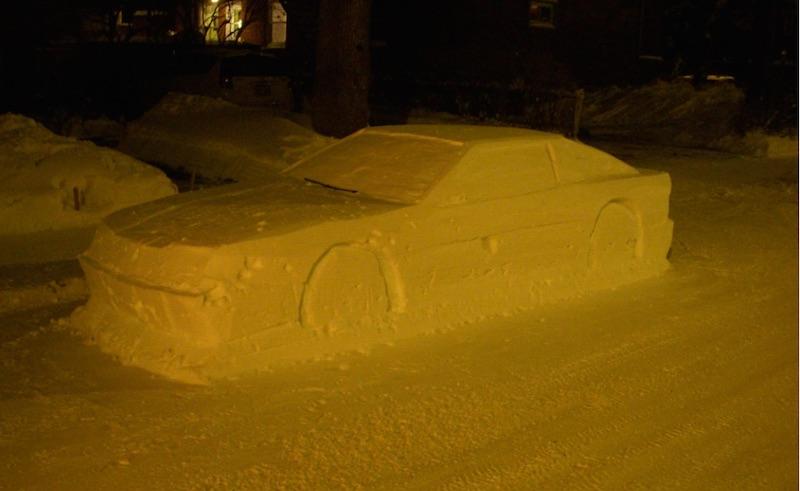 There are even pics of the cops rolling up on it and having a laugh.
It kinda looks like the officer is giving a thumbs up?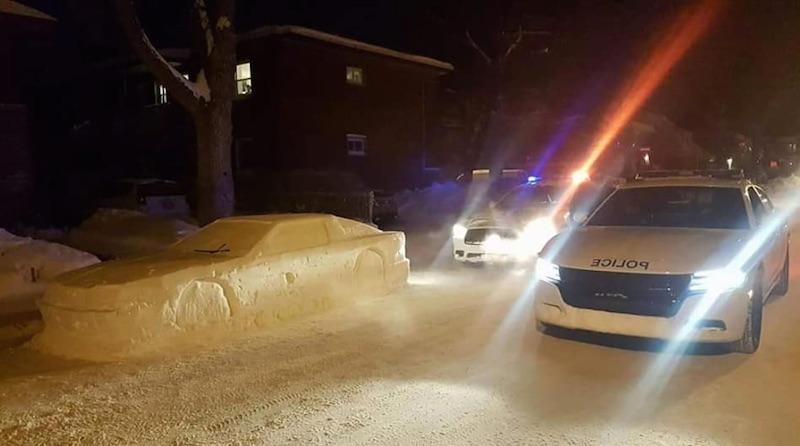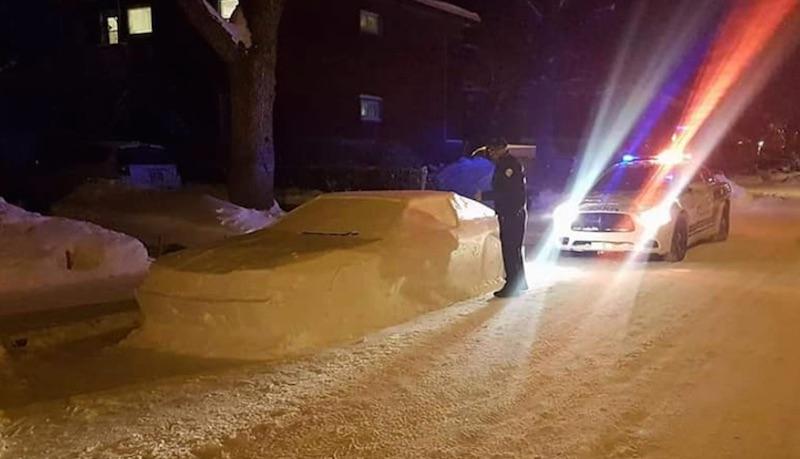 He is smiling at the very least. Of course he loves it. Everyone does:
There is also an Imgur gallery of the work Laprise did to produce the car:
Beautiful work, and perhaps the only good prank in history.