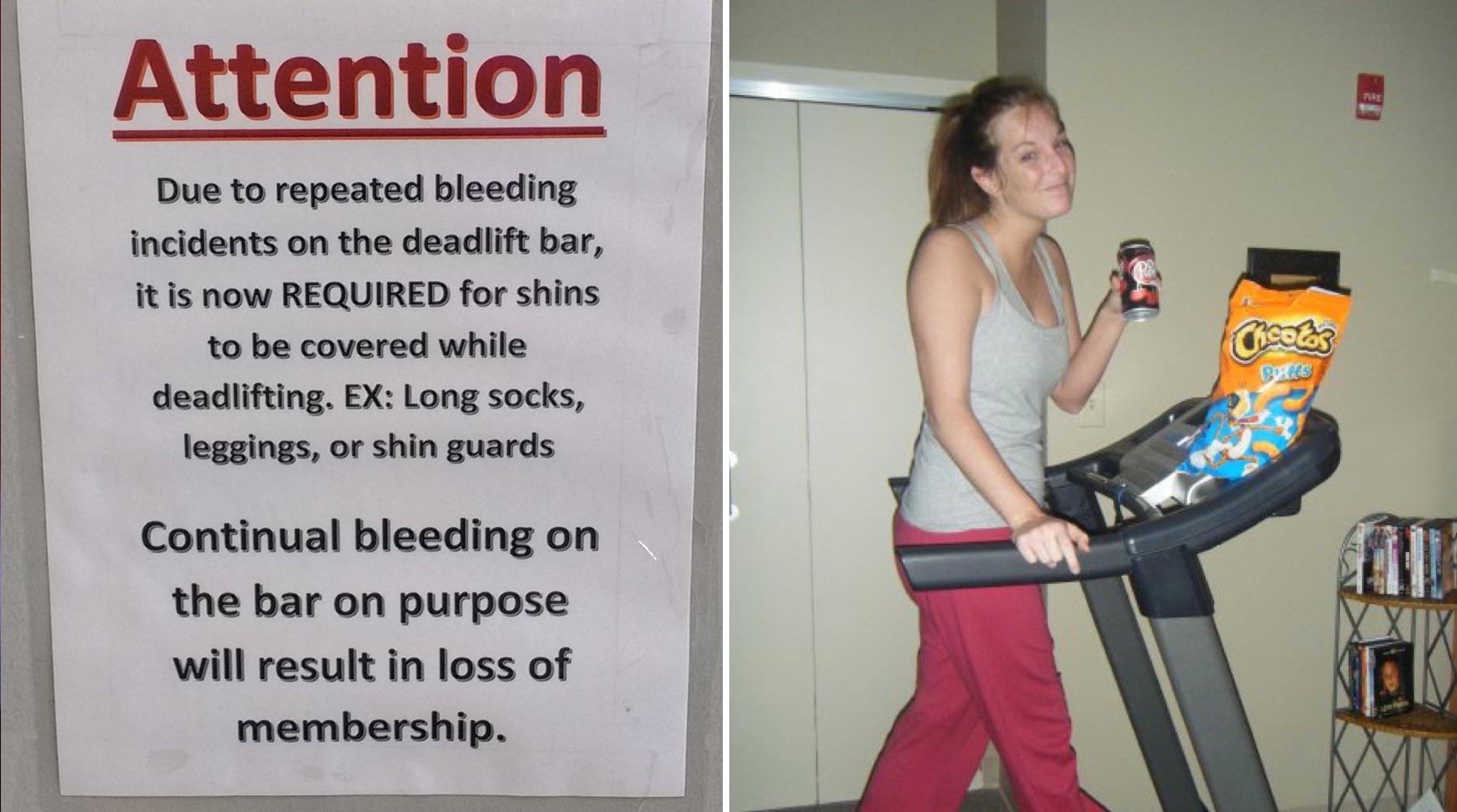 These "Fitness Fails" Will Inspire You to Stay On The Couch Tonight
By Aimee Lutkin
Getting fit is the task that haunts many of our waking hours, either because we're trying to and it's horrible, or because we're avoiding thinking about how we should be getting fit. Any minute now. I'll get off the couch. And away from the computer. Really soon.
Jimmy Fallon asked everyone on Twitter for their fitness fails—those times when you really tried to move your body and ended face down in a bowl of potato chips instead:
And he kicked it off by putting his dad's beer drinking habits on blast: "My dad bought a treadmill to get in shape. We came home once and there was a beer in the cup holder."
But people easily topped that story: "I took a Zumba class to get in shape for my wedding and complained to the instructor after six weeks of steady weight gain. Turns out Zumba was not to blame. I was pregnant."
This one is...too horrible. Could this be real?
Please, please, please let it not be real.
And apparently he wasn't the only one to have a s--ty time at the gym. Apparently poop fitness fails are way more common than we originally realized.
Why so much feces??? No really. WHY?!
Okay, this one might actually be worse than feces — even thought we truly didn't think that it could get much worse.
These are all pretty terrible. But on the bright side, they set the bar really low for people who want to start getting in shape.
And then maybe one day you can backdoor brag about actually getting fit, like this guy who missed the whole point:
Cool story, bro. Congrats on getting hot.