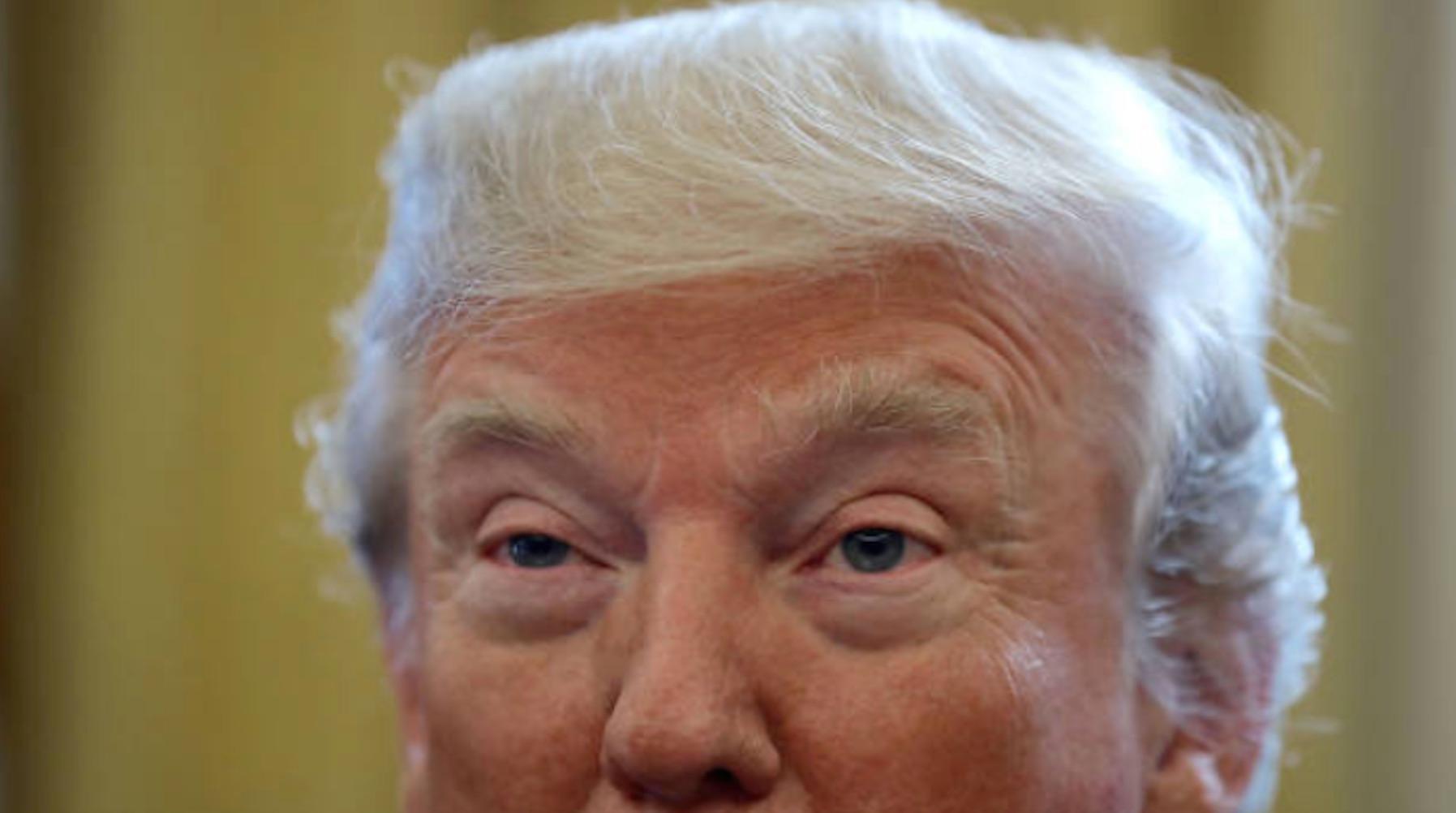 Donald Trump Is Reportedly Both 'Obsessed' With And 'Terrified' Of Sharks
By Aimee Lutkin
Okay, so adult film star Stormy Daniels alleges she slept with Donald Trump while he was married to Melania Trump. She gave a full account of the experience according to her to In Touch Weekly, and it's about as depressing as you can imagine. The salaciousness isn't even terribly salacious!
But there is one part of Daniels' account that people are loving.
The man sitting in the White House is allegedly really, really scared of sharks:
The second time Daniels met Trump, she claims he was watching Shark Week on the television. The conversation turned to the ocean's deadly predator.
The Donald reportedly told her, "I donate to all these charities and I would never donate to any charity that helps sharks. I hope all the sharks die."
"He was like riveted. He was like obsessed. It's so strange, I know," said Daniels.
Sharks are very scary, but humans are far more dangerous to to them than they are to us. In fact, shark species have been decimated by human shark-hunting ever since the film Jaws was released and sacred people right out of the water. It's a pretty serious problem for the ocean eco-system—not that Trump gives a crap about the Earth or logical thinking.
People are very interested in his very specific and unnecessary phobia:
It also turns out that Trump's Twitter account has lot of shark hate in it, too:
He is haunted by sharks at every turn—he even tied them in with the threat of nuclear war at one point? Maybe if we tell Trump that sharks will get him if he starts a nuclear war, it'll hold him back.
One last fun tidbit is that Trump allegedly told Daniels that he's afraid if he cuts his hair, he'll lose all his power:
That could have been a joke, but who knows at this point.