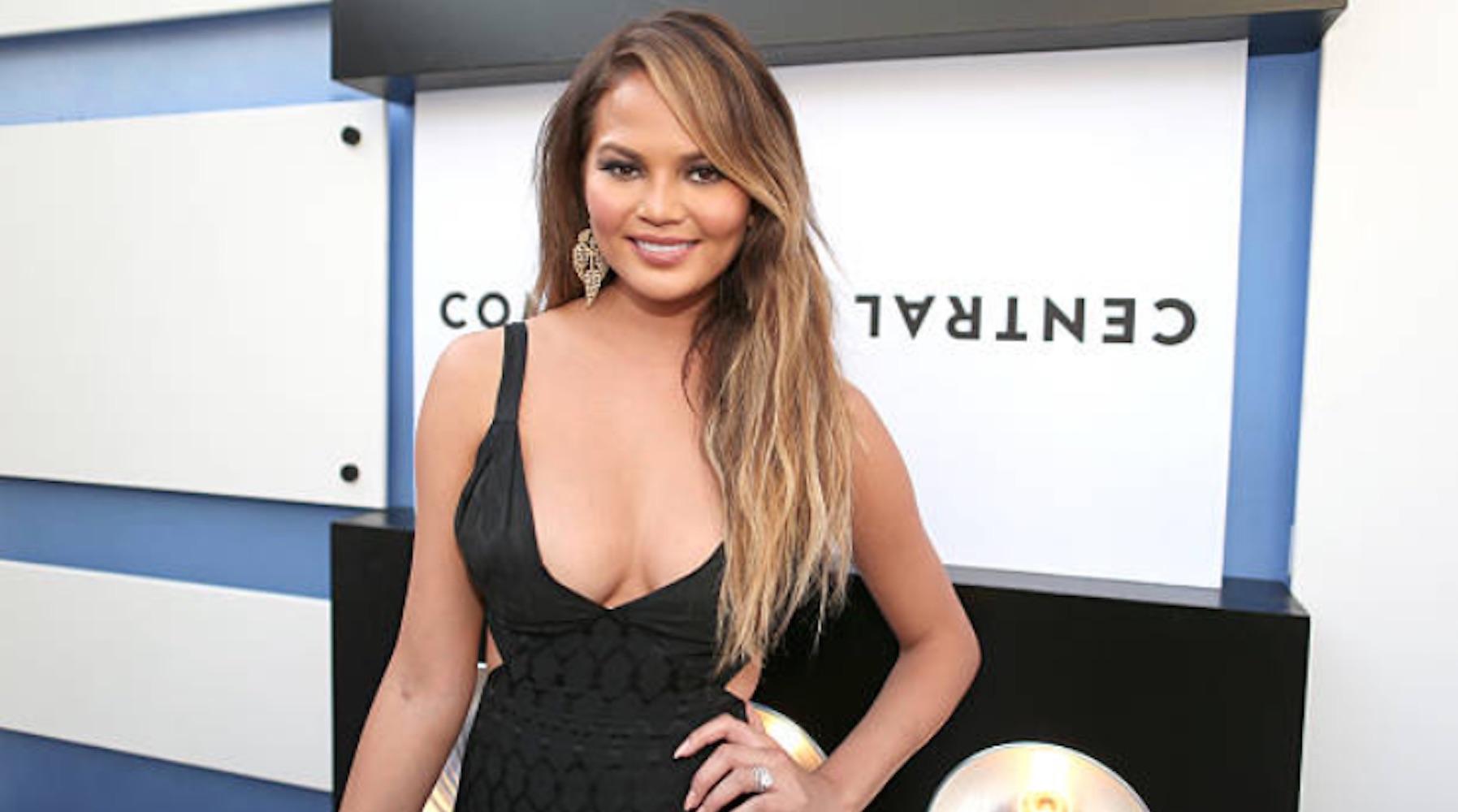 Chrissy Teigen Is Inspiring Women To Share Their Grey Hair On Twitter
By Aimee Lutkin
Aging can be tough, especially when it catches you by surprise. Throwing your back out, getting tired at 7 p.m., complaining how loud concerts are. It happens and you're like, "Who have I become?" Then there's vanity—when you notice your first grey hair it can be devastating. Especially because they don't travel alone! One grey hair brings all its friends, and before you know it, you're a full on silver fox.
If anyone can turn going grey into something cool and sexy, it's Chrissy Teigen. She recently celebrated her own grey streak and some plans to become a Disney villain on Twitter. She writes, "I have a skunk like streak of grey hair and I'm actually very into it. My Cruella dreams are coming true!"
Even the gorgeous Chrissy Teigen gets grey hairs, and she's inspired women everywhere to come forward with their stories of follicle change. One woman wrote, "Mine started when I was 15. I dyed it for about 6 years and then I let it go. At first the shorter ones are more wiry but as they grow out they are more silky. Be brave," along with her photo on Twitter.
Even babies have grey hair. "My little sister's gray hair started coming in when she was 5 or six years old. Even some babies are born with gray hair. So beautiful," shared one Tweeter along with this photo of an adorable baby with a patch of gray hair.
Some people even have nicknames for their silver:
Some are struggling to accept them, with okay results:
But most are just like, "This is me, no big deal!"
And there aren't just greys on the head: