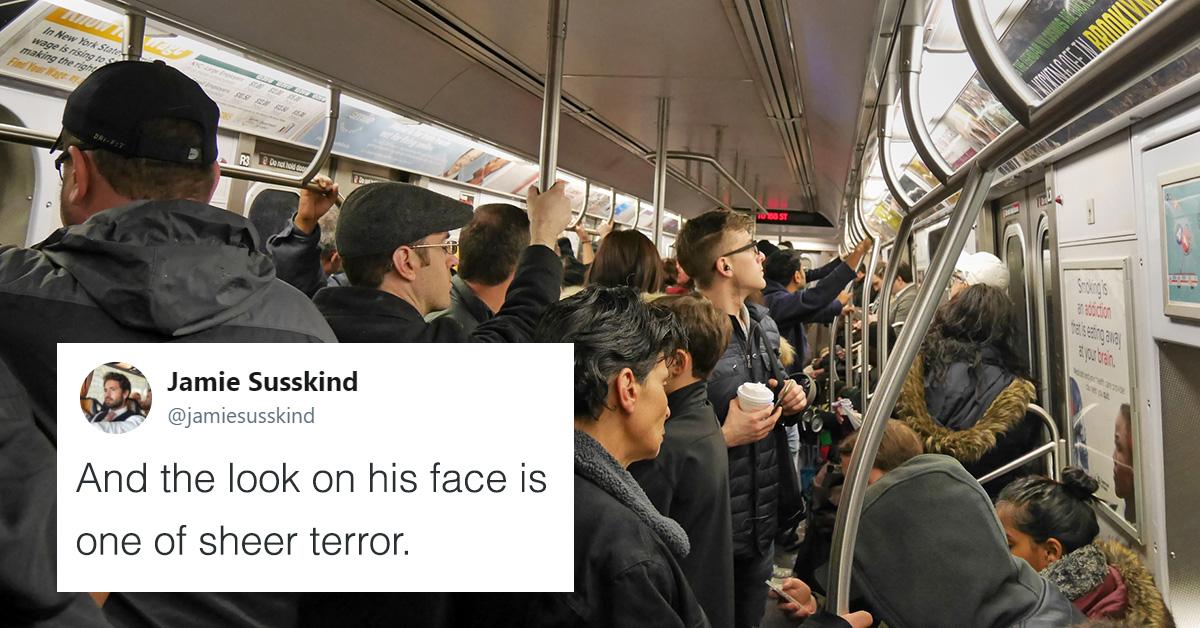 Teen Who Held In A Sneeze On Crowded Subway Becomes Twitter's Newest Hero
By Mark Pygas
During the dread of the morning commute, it's all about finding the heroes where you can. Everyone's at their worst when they're squeezed into a tin can that smells of body odour, but occasionally you'll find someone who inspires you for the rest of the day. Jamie Susskind, a lawyer and author, recently took to Twitter to describe how a sneeze on a crowded subway car motivated him on the way to work.
Jamie writes, "I took the tube to work this morning at rush hour. It was absolutely mobbed. Carnage. You know the drill. Queues of anxious commuters waiting to board. TFL guy yelling incoherently about the doors."
Then continues, "Managed to squeeze on. The usual smell of bad breath and shower gel. There's normally a sort of blitz spirit on these occasions. Dark humour. How can there not be, when you can literally smell what the person next to you had for dinner last night?"
Needless to say, it was not a good commute.
Jamie recounts the tale of how his commute changed. "But today was different. The crowd was tetchy. There had been some jostling on the platform, and the odd (half-embarrassed) cry of "move DOWN". When I boarded, a lady with a strong Liverpudlian accent had started yelling at the guy next to her for squashing her arm," he detailed. "So we're barrelling along between stations, and we are squeezed in TIGHT. Barely able to move my head, I turn my head and look to the right. What I see there chills me to my very core."
And it was about to get even worse.
But then something amazing happened.
What a hero. Unsurprisingly, social media was inspired too.
Where's this guy's medal?!