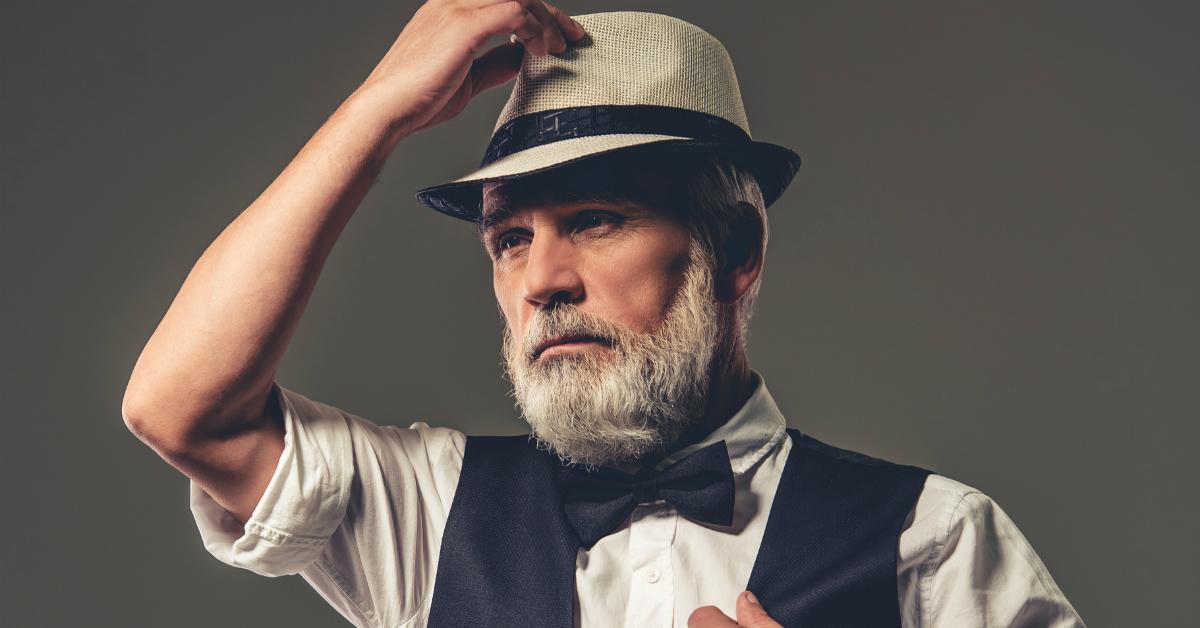 This Modeling Agency Challenges Ageism By Exclusively Hiring Models Over 45
By Mustafa Gatollari
There are some hustles that are just better suited to young peeps. Fighting is one of them, as is gymnastics. As is getting drunk off of cheap beer and doing laundry at a friend's house. OK so those last two aren't exactly professions, but you get the point - there are some things that are just best suited to youngsters.
But there are some professions that, for some reason, rule anyone above a certain age, without a real explanation. You can't expect a 56-year-old to have the same muscular response as a 16-year-old professional gymnast. But when it comes to modeling and perceptions of beauty, why is it so difficult to market attraction in older human beings?
Here to challenge the idea that modeling is a young person's game is Russian talent agency OLDUSHKA. They specialize in clients that are all 45 years old and above - no one on their roster is younger than the age minimum.
OLDUSHKA is the brainchild of photographer Igor Gavar. He's been compiling a small list of unique, older models to use in a variety of fashion campaigns.
Just because you've got grandkids doesn't mean you need to rock Costco Dockers and beige New Balances that look like they've been dragged through the dirt.
Gavar's shots prove that you don't need give up on feeling great about the way you look. Take 71 Olga Kondrasheva's dopeness that clearly comes through on camera.
"I met some very interesting faces and I wanted to do a separate project with them. A modeling agency became that sort of project," Gavar told Vogue.
73-year-old Victor Sosnovtsev has the perfect grandpa beard.
"[The models] appearing as themselves is an instrument to fight stereotypes. They are an inspiring example to show that it is possible to look beautiful and be your age," Garav continued.
62-year-old Valentina Vasez can pull off a bunch of different looks. Here she is slaying it by the ocean.
You probably wouldn't associate the Supreme clothing brand with someone who qualifies for their AARP card, but here she is doing just that.
Tatyana Nekyludova, at 60-years-old, looks positively radiant.
Sergey Arctica's 45 and embraces his Papa Winter look.
Apparently he ignores donuts on the regular to tie his shoes, too.
70-year-old Irina Belysheva can look like a Blade Runner villain, or someone's mom out for a stroll through the park.
80-year-old Irina Denisova's beautiful, wrinkles and all.
And 75-year-old Nina Ivanovna does a mean Glenn Close/Cruella Deville.
Ivan Petkov is a 53-year-old dad with a killer sense of style.
69-year-old Galina strikes a pose with her red hair.
62-year-old Lubmila can either rock the heck out of a white blazer.
Or this, uh, interesting lipstick style she's got going on.
78-year-old Valeriya is scratching an invisible turntable.
You can check out more of Oldushka's photos on their stellar Instagram account here and thank them for bringing sexy back.